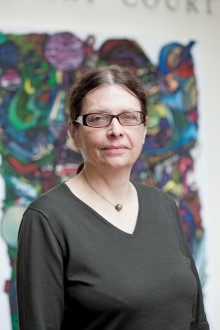 How does a classic piece of literature continue to grow, change and impact culture more than 140 years after its publication? Wheaton Professor of English Beverly Lyon Clark explores that question in her new book with Johns Hopkins University Press, The Afterlife of Little Women.
Organized by time period, the book discusses public response, stage and screen adaptations, fan fiction and other forms the famous novel, written by Louisa May Alcott in the late 1860s, has taken through the years.
"It's such a rich text. It can be taken in so many ways," Clark said. "It's a text you will find on evangelicals' home-schooling reading lists, but it's also popular among groups interested in queer readings, people who are interested in goddess worship, all these different groups that make rather unusual bedfellows. They all seem to find something in the book that is quite exciting."
Clark began working on the book as a "quick excursion" from another long-term project.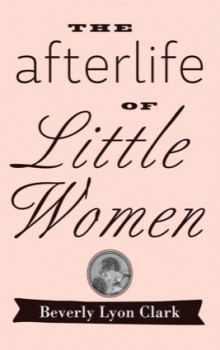 "What I hadn't fully anticipated when I embarked on the project was how it was going to open out into so many other areas," she said. "I am looking at individuals' responses and reviews, but I'm also taking a broader look at adaptations of all sorts, illustrations, the Orchard House Museum, even some translations. I'm learning a lot more about my discipline."
The project has also provided several opportunities for Clark to work with students, with support from the Mars Fellowship Program, Mellon Faculty/Student Research Grants and the Wheaton College Student/Faculty Research Partners Program. These students—Haley Fisher '15, Iris Doubleday '14, Courtney LaBrie '13, Erin Kole '12, Fiona McQuade '05, Rachel Kapelle '01 and Karen Mlyniec '01—helped by searching through newspaper databases, reading online fan fiction, transcribing clippings and letters, and scanning items.
Clark's examination of the influence of Little Women starts with the 1900s, when Alcott's novel was at its peak in popularity. That time period also saw the first authorized dramatization of the book, which played on Broadway in 1912 and achieved surprising success. There was also a silent film, released in 1919, which has since been lost.
The next film version, released in 1933 and starring Katharine Hepburn as Jo, was better received and was followed in 1949 by another version, less popular but featuring Elizabeth Taylor as blond sister Amy.
Clark also studies books that have been based on or inspired by Little Women, including Geraldine Brooks's March, a 2005 retelling from the father's point of view, and Barbara Kingsolver's The Poisonwood Bible, a 1998 novel narrated by the wife of a Baptist missionary and her four daughters.
And the professor takes a close look at online fan fiction—stories that stay true to the book's characterizations while changing key plot lines or other aspects of the story.
"Anyone who has read Little Women can well imagine that a popular thing to do is to find a way for Jo to marry Laurie. Whether it's through an anachronistic divorce or just rethinking a particular scene and how they end up together, that's a popular theme in fan fiction," Clark said.
Through an informal survey she does each year in her children's literature course, Clark has found that Little Women is not as often listed among the most important books in students' childhoods, as it was a few decades ago. But the novel remains a topic of interest to many.
"With the publication of Alcott's lost thrillers in the 1970s and the rise of feminist approaches to literature, the intellectual elite have become more interested in and excited about Alcott's work, even as popular appreciation is dwindling," Clark said.