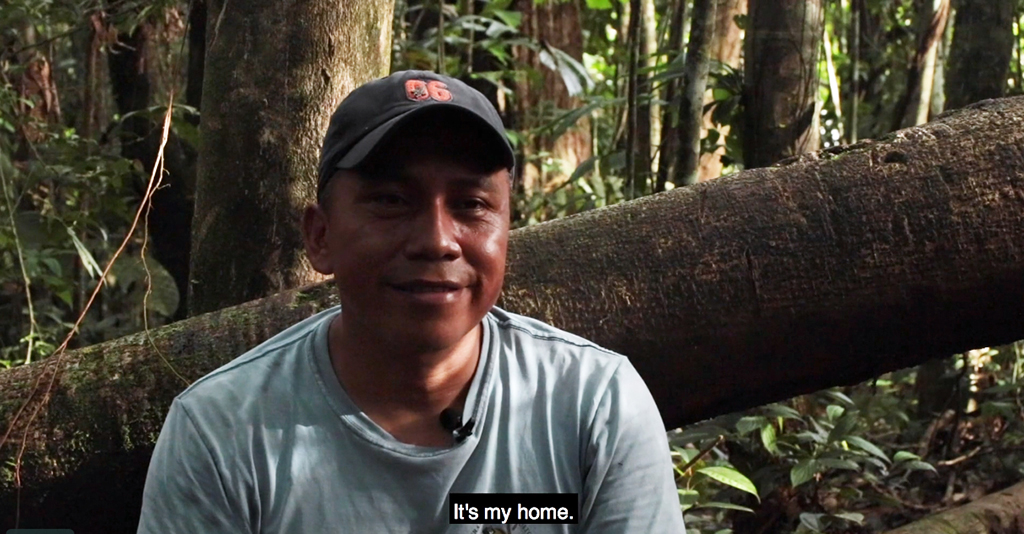 Oriana Camara '20 wins prize in competition for film on environmental issue in the Amazon
Oriana Camara '20, a Wheaton College (MA) double major in film and new media studies and Hispanic studies, has won a top prize in the One Earth Young Filmmakers Contest for a short documentary that she shot during a faculty-led course in Ecuador.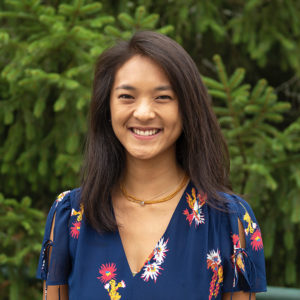 A jury of 19 filmmakers and environmental activists reviewed films submitted from all over the country to choose the finalists and prize-winners. Camara won the top prize at the college level.
The top films will premiere as a part of the One Earth Film Festival at the awards event on Saturday, March 7, at the Gene Siskel Film Center in Chicago. Camara, a Peterborough, N.H., resident, plans to attend the event.
Her film, "Yasuni National Park: The Real Power Belongs to the People," focuses on the impact of oil drilling in the area that is home to thousands of species of plants and animals as well as indigenous people. The documentary, viewable on Vimeo, was shot last summer while she was enrolled in "From the Andes to the Amazon: Intersections of Culture, Food Systems and Biological Diversity," which was taught by Assistant Professor of Biology Jessie Knowlton and Assistant Professor of Sociology Justin Schupp and Melissa Mark from Northern Arizona University.
"It's an honor to have won this award," Camara said. "I often find myself overwhelmed by thinking how one person could possibly begin to make change, but I know the more people who view my film means a larger audience is learning about the injustices happening in Ecuador's rainforest."
For the competition, filmmakers were asked to create a 3- to 8-minute environmental film that inspires or promotes action. Camara's film, which is 7-minutes-and-14-seconds long, took three weeks to shoot and four months to edit.
"My mission as a storyteller is to return the power back to the individuals who tell their own truth best. Upon traveling to Ecuador, it became apparent very quickly how their culture is a true mix of the past and the present. While this made for a rich and interesting experience exploring Quito, the Andes and the Amazon, it was vital to understand the narrative and history attached to the culture and the colonization of Ecuador's indigenous people," she said.
"The oil drilling happening in the Amazon is a form of colonization and is a saddening reality, but an important story that needs to be told and understood. Capturing this story meant carrying a camera everywhere and filming as much as possible. Much of the creative process was understanding the importance of preserving the words of those I interviewed and how to effectively support them through visual imagery and audio."
Camara won a $1,000 scholarship and a $1,000 matching gift that she plans to donate to Amazon Watch, a nonprofit working to protect the rainforest and advance the rights of indigenous people in the Amazon Basin.
"If you have a chance to view the film, you will see why our jury chose it," said Lisa Files, digital media associate and young filmmakers contest lead. "It is a professional quality film in every way—picture, sound, content and emotion—the major elements of filmmaking."
Camara, who has been a Wheaton filmmaker in residence, first became interested in filmmaking during a gap year after high school during which she spent as an au pair in Spain. She documented the entire experience with a Canon point-and-shoot camera and edited all the footage into short videos, discovering that she wanted her hobby to be a career.
At Wheaton, she is a resident advisor and a member of Wheaton Impact Travel and Outdoors Club. In the future she hopes to work in film as a documentary storyteller, perhaps for National Geographic.
"The biggest lesson I learned in the making of this film is the importance and capability of listening. It sounds like common sense, but I believe it's a skill not everyone has," she said. "I credit the professors who made the trip possible: Jessie Knowlton, Justin Schupp and Melissa Mark. I am also very thankful for the support and help of professors Patrick Johnson and Josh Stenger of Wheaton's film and new media studies program."