Aspiring illustrator named Beinecke Scholar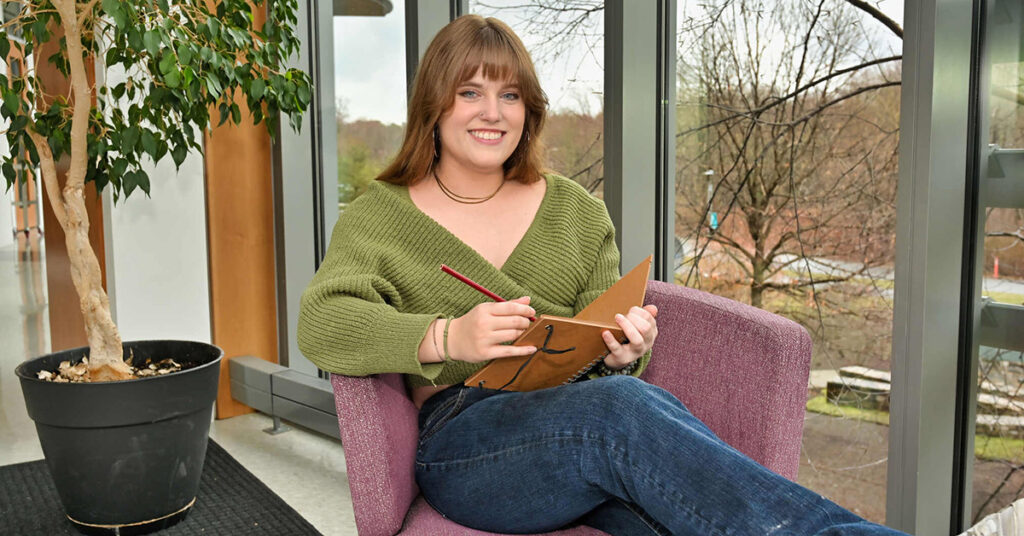 Caitlin Perrigo '24 to explore intersection of science and art in graduate school
Caitlin Perrigo '24 considers herself both an artist and biologist, and frequently endeavors to bridge those two worlds.
As a high schooler, she painted a vibrant mural of a lush jungle with an array of plants, mammals and insects on the science classroom door. Years later as a Wheaton student, she created biological illustrations of the college's taxidermied bird collection, using her knowledge as a double major in visual art and biology.
Perrigo was named among this year's winners of the prestigious $35,000 Beinecke Scholarship. The award will allow her to continue to develop her artistry through a scientific lens in graduate school.
The Beinecke Scholarship is a nationally competitive program that enables students of exceptional promise to pursue opportunities and to be courageous in the selection of a graduate course of study in the arts, humanities and social sciences. She is the 11th student from Wheaton to win a Beinecke since the award's instantiation in 1971.
"Being one of the selected winners of the Beinecke scholarship means everything to me and my aspirations. It means that I can continue my education and pursue my goals without financial constraints. I had originally questioned whether graduate school was possible for me, but now I can confidently go to graduate school with no hesitations," Perrigo said. "I feel extremely grateful for this opportunity and for all of my professors who helped me along the way."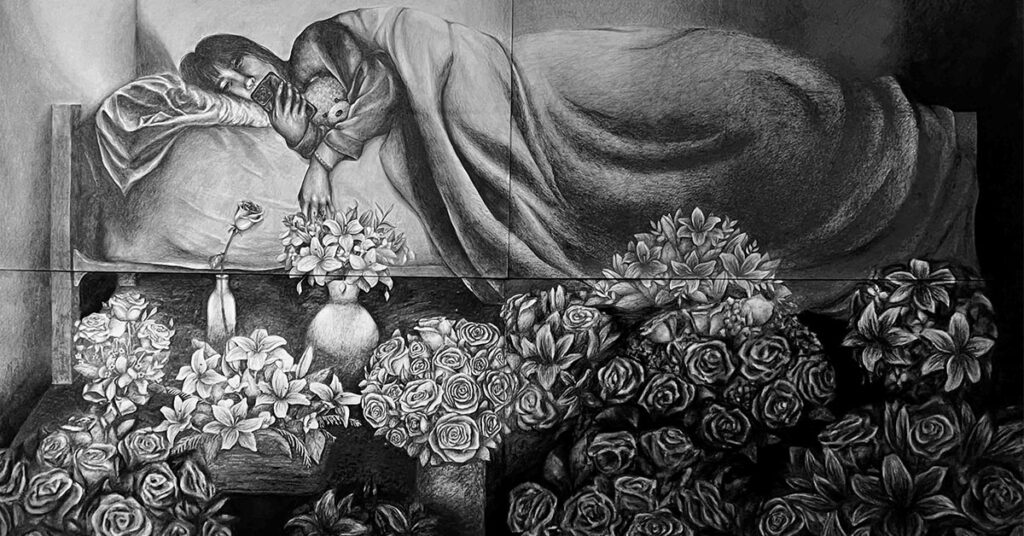 As a future graduate student in an MFA program in illustration, Perrigo hopes to develop botanical and zoological illustrations focusing on hand-created imagery that better intertwines art and science than digital imagery.
"I want to impart scientific knowledge through my illustrations, but I also want to evoke an emotional response in the viewer. I'm curious to know the extent we can infuse surprising aesthetic elements into biological illustration to start conversations, inspire new courses of action and grow an appreciation for the natural world," she said.
As a student, Perrigo has immersed herself in biological illustration. After Assistant Professor of Biology Jessie Knowlton noticed her spending hours drawing the taxidermied bird collection, she recommended her for an internship at the Massachusetts Audubon Society's Stony Brook Wildlife Sanctuary, which Perrigo completed last summer.
Perrigo also has received guidance from Professor of Visual Art Claudia Fieo; she serves as both the professor's teaching assistant for the course "Printmaking for Social Change" and her studio art assistant.
"She has been a constant source of support, and my skills as an artist grow exponentially with each class I take with her. This year, I have been working as an art assistant for an ongoing artist book project of hers. This project combines different etching techniques and I have learned an immense amount of printing techniques. I have also learned more about what life outside of college will be like, and how to become a successful biological illustrator," Perrigo said.
Fieo said the junior's richly attuned sensitivity has enabled her to succeed so impressively in her courses.
"In 'ART 205: Drawing II' this past fall, Caitlin submitted an oversized charcoal and graphite drawing that was simply breathtaking in skill, having taken over 40 hours to draw. It is so deeply moving in addressing not only a sense of isolation young people are facing, but also the despair over losses in the natural world associated with climate change. She beautifully synthesized her passion for both science and art in this work," Fieo said.
"Caitlin also is one of the kindest and most generous students I have met in my many years of teaching," the professor added.