AP story notes alum's journey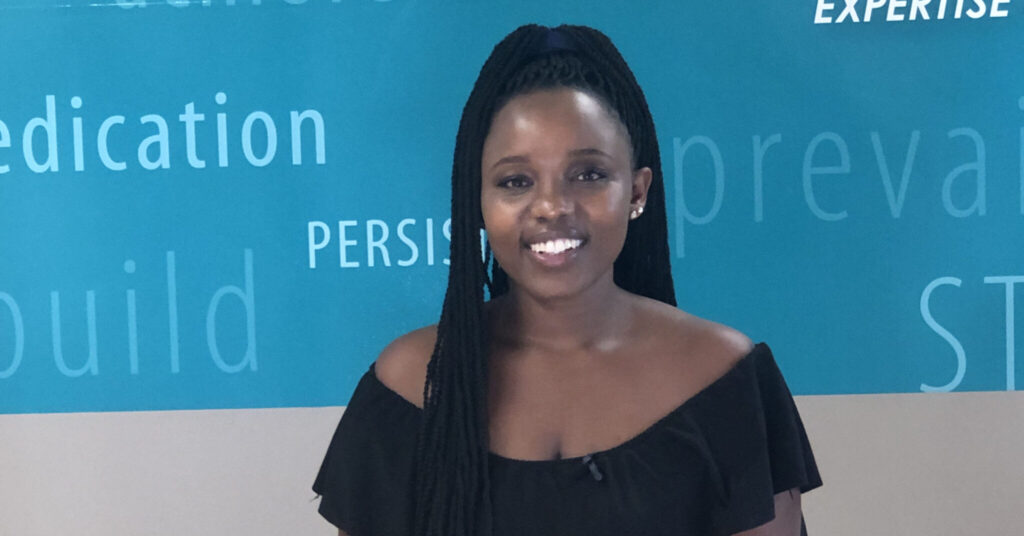 Claudine Humure '17 continues path toward opening Rwandan clinic to provide prosthetics
Claudine Humure, a Class of 2017 Wheaton College graduate, is continuing to pursue her goal of opening a clinic specializing in affordable prosthetic limbs in her home country of Rwanda. A new prosthetic that she recently received is helping her along the way and reaffirming her commitment to assist others.
A September 23 Associated Press (AP) story, "Woman plans to help fellow Rwandan amputees get prosthetics," profiles Humure's journey from being orphaned during Rwanda's genocide and losing part of her leg to cancer as a child to now working to make an impact in her homeland.
To help support her in her goal, Next Step Bionics and Prosthetics in Newton, Mass., in September provided her with a new high-tech prosthetic leg for free.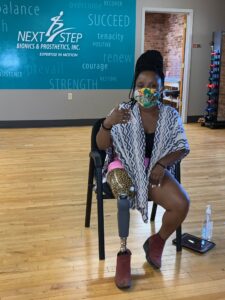 "Claudine Humure has dreams of giving back to her once war-torn homeland. First, though, she needed a new leg to propel her on the next part of her journey," the AP story notes. "The artificial leg she's had the last four years took a beating on Rwanda's hilly terrain. The knee joint no longer moved smoothly. Duct tape held together the socket connecting the artificial appendage to her surviving limb."
Humure majored in biology at Wheaton. Since graduating she has been working in the global health field for University of Global Health Equity in various roles. Her most recent position was as partnership coordinator. She currently is pursuing a master's degree in prosthetics and orthotics at the University of Washington.
In a follow-up interview with Wheaton magazine editor Sandy Coleman about the AP article, Humure emphasized her ongoing passion for being a changemaker in the world.
"My focus in the past four years has been to raise awareness about the need to include amputation and prosthetic care services in the global health conversations," she said. "My plan is simple—learn as much as I can about prosthetics and orthotics and take that knowledge back home to Rwanda to help improve the lives of amputees there."
She credits her Wheaton education and experiences for contributing to her success. "It goes without saying that without the education and support system I received at Wheaton, I would not be here," she said.
While a student, Humure—in partnership with Associate Professor of Biology Laura Ekstrom—used 3D printers in the college's maker lab to design her own version of above-the-knee prosthetic sockets. Unlike current prosthetic sockets, Humure's design is adjustable to account for growth and other daily changes in the body.
In 2015, she landed a summer internship in the MIT Media Lab's biomechanics group, where she learned more about designing prosthetics using software by Autodesk, a San Francisco-based company. She also secured an internship the following summer at Autodesk, where she improved upon her work.
In 2017, Humure was among 10 students chosen from hundreds of applicants to receive a $10,000 OZY Genius Award to support her work creating low-cost 3D printed adjustable prosthetic sockets for amputees in developing countries.
"A huge thank you and shout out to Professor of Biology [Emeritus] John Kricher for being my biggest fan and supporter from my freshman year to this day," she said.