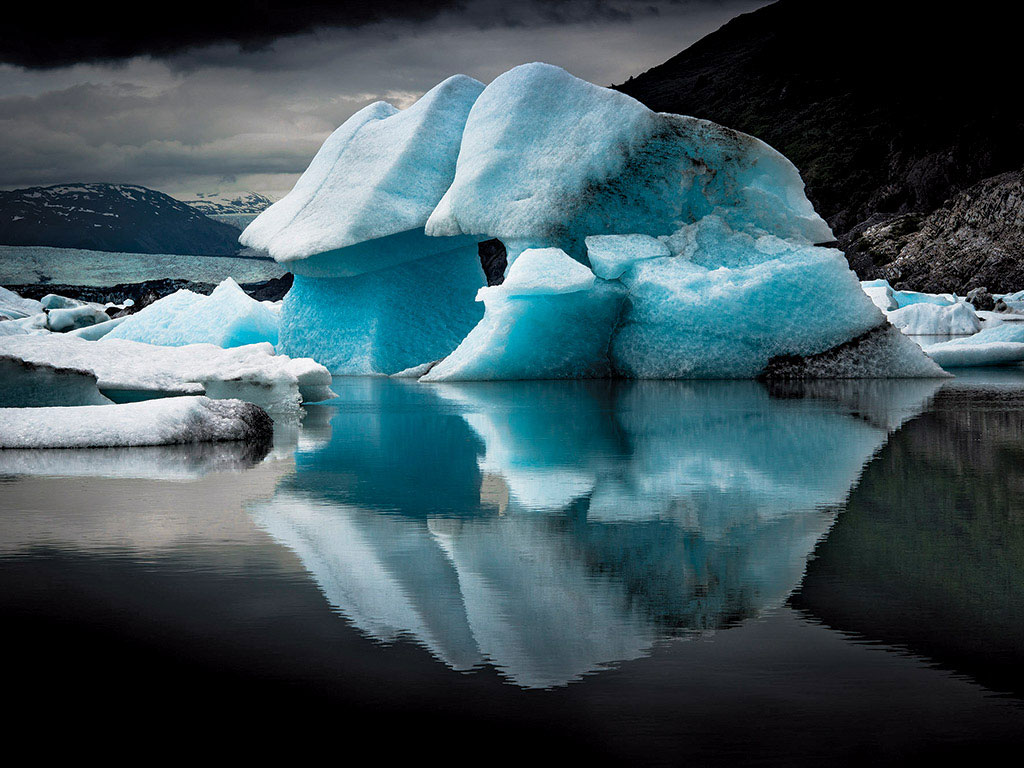 Professor of Art Andrew Howard has been teaching at Wheaton for 42 years. In that time, he has frequently exhibited his own work; traveled to capture grand landscapes; inspired students in the classroom and on his faculty-led trips to Ireland; and helped launch the careers of many student photographers. After the fall semester, he plans to retire. As he wraps up his career here, we asked him about his latest adventure in Alaska in summer 2017 and his thoughts about Wheaton.
What led you to Alaska?
My son married a native Alaskan, so my wife, Sharon Howard '87, and I attended their wedding in Wasilla. While there I spent time photographing two glaciers—the Matanuska Glacier and the Knik Glacier. The Matanuska Glacier, which is rapidly receding, is prime evidence of global warming. I hiked on this glacier as it ends on dry land. The Knik Glacier terminates in water, so I was restricted by where an airboat was able to take me. Alaska is an example of a natural landscape where everything is huge and truly the last American frontier. I have been working on the American West landscape series for a number of years, primarily in Utah, Arizona, California and New Mexico. So, I wanted to change it up by photographing a landscape that was far removed from what I had been working with in the Southwest.
What was the most amazing sight you captured?
There were so many other-worldly subjects to photograph. However, the one that stands out is the deep blue iceberg [pictured above] that had sheared off of the Knik Glacier.
Were there any challenges?
Many of the rock and ice forms are located in remote locations, so taking photographs in these places requires a certain degree of fitness. As I get older it is getting a little more difficult to work in these places. I carry approximately 30 pounds of photo gear and water on my back and this equipment doesn't seem to be getting any lighter. Add altitude to the mix and you realize that the elements are a real challenge.
How does your photographic exploration in Alaska connect to your classroom work?
I have always used my own experiences to illustrate certain situations that students may encounter.
Which do you prefer—traditional camera or digital?
I shot most of my photographs for years with either large or medium format film cameras. I have witnessed the transition from film to digital. I was not a believer in moving to digital cameras for years until the technology improved to the degree that I felt was necessary to produce high-quality images. Now, I don't even own a film camera and I absolutely love the digital work flow. I still think like a large-format film photographer in the way I work with Adobe Lightroom and Photoshop, however. I still adhere to the idea that there must be truth in the image.
What are your most precious memories of Wheaton?
There are so many. I was 27 when I began teaching at Wheaton in 1976. Many of my original students are now in their 50s and have become very good friends. So, my most precious memories are the people I have met who have become lifelong friends. Also, along the way I believe that I have made a real difference in the lives of many of my students.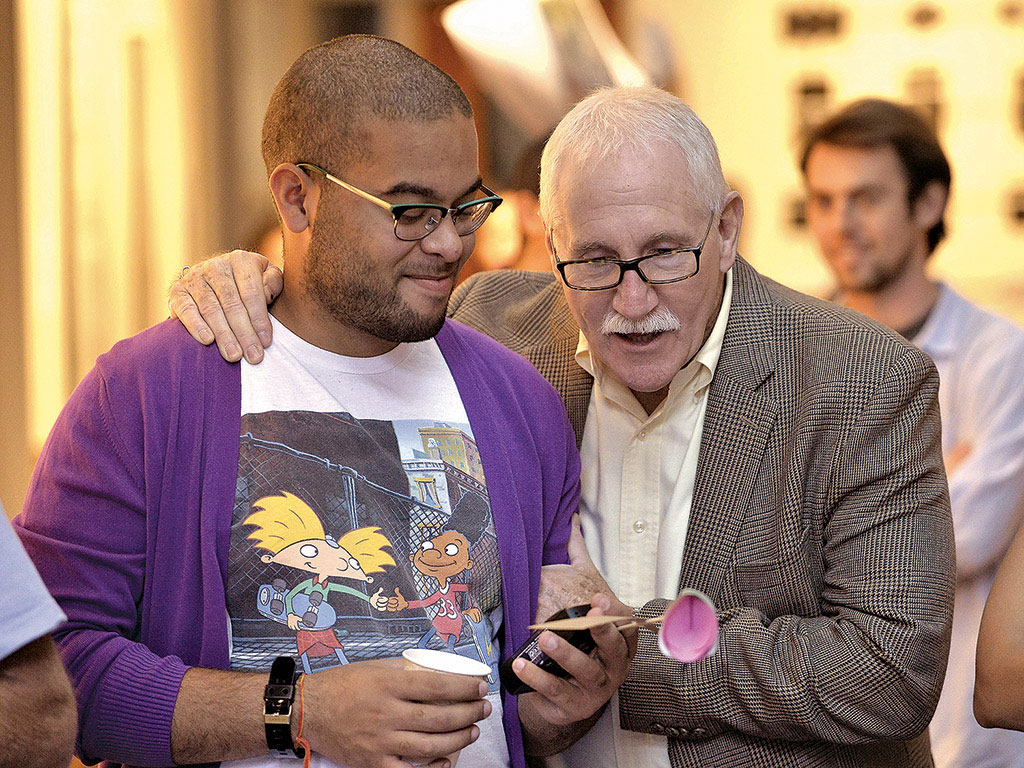 What is the most important lesson you want your students to learn?
Simple: learning technique is the easy part of taking an art course. Discovering what you want to say with that technique is much more difficult. I also want students to realize that they are only limited by the level of expectation they have for themselves. Reach high and find out just how good you can be.