American music in black and white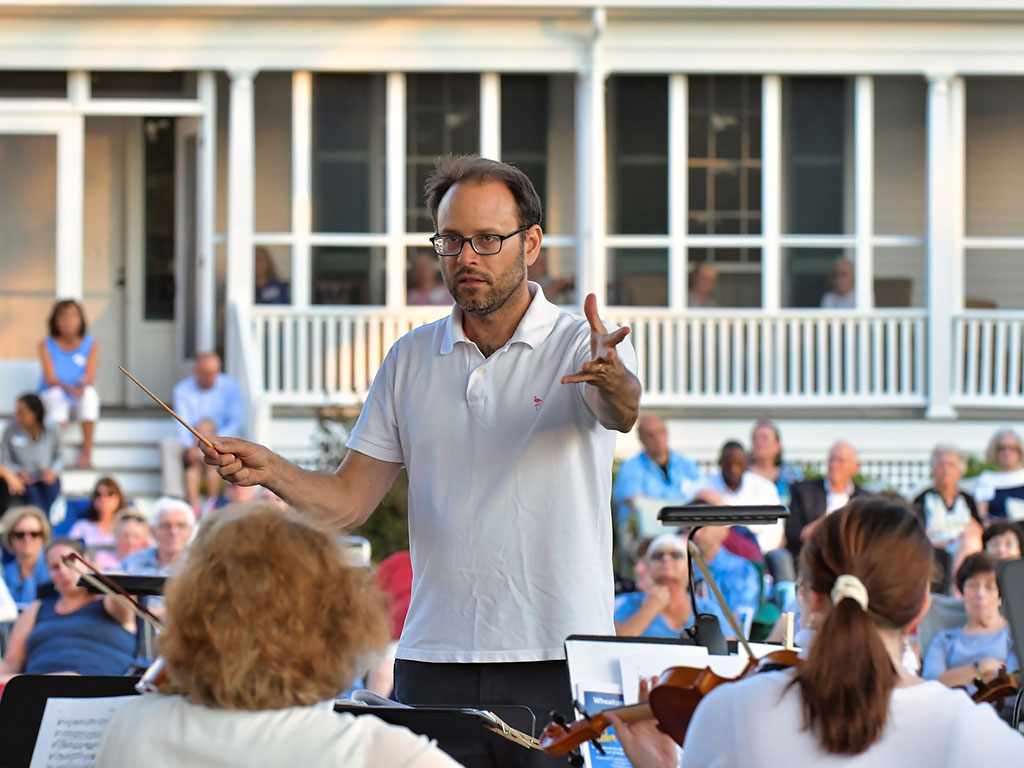 Professor Case cited in 1619 Project
"If Beethoven woke up in 1979, he'd understand yacht rock better than any other kind of pop music, and maybe he'd even write it. The songs are miniature compositions that do a lot of the things he does in his own music."
Associate Professor of Music Delvyn Case came to the conclusion that the famous German composer would have embraced the soft pop of the late 1970s and early 1980s after an eight-hour Spotify session that he undertook at the request of New York Times Critic at Large Wesley Morris.
Professor Case's yacht rock binge, which took place on an overnight train ride from Rome to Venice this summer, served as a source for Morris's article, "Why is everyone always stealing black music?," published in the newspaper's special 1619 Project, which reframed the founding of the United States within the context of slavery and the contributions of black Americans to the nation's development and evolution. Music, including yacht rock, serves as fertile ground for examination.
While American society has been invested in separating people by race, "American music has been fated to thrive in an elaborate tangle almost from the beginning," Morris said, detailing the myriad ways that elements of white and black music mix together in popular music from the 1830s to the present.
"The amalgamation is thorough: it's coded in the DNA of American popular music," said Case, who covers the subject in his course "A History of Popular Music in the U.S.A." "However, it's still possible to determine which elements of a given pop song (or style) come from the white/Western classical tradition, and which come from the 'black' tradition. That's because the differences are not just on the surface, but also fundamental to the aesthetic dimension of each broad tradition."
Likening the musical elements to ingredients in the recipe for a dish, Case offered a number of features that are particular to each tradition. From Morris's article:
My friend Delvyn Case, a musician who teaches at Wheaton College, explained in an email that improvisation is one of the most crucial elements in what we think of as black music: "The raising of individual creativity/expression to the highest place within the aesthetic world of a song.' Without improvisation, a listener is seduced into the composition of the song itself and not the distorting or deviating elements that noise creates. Particular to black American music is the architecture to create a means by which singers and musicians can be completely free, free in the only way that would have been possible on a plantation: through art, through music — music no one "composed" (because enslaved people were denied literacy), music born of feeling, of play, of exhaustion, of hope.
This year's global hit song "Old Town Road," by Lil Nas X and featuring country singer Billy Ray Cyrus, exemplifies the way in which these traditions have come to mix—discomfiting the preconceived notions of some while thrilling millions of listeners. Morris wrote, "Americans have made a political investment in a myth of racial separateness, the idea that art forms can be either 'white' or 'black' in character when aspects of many are at least both."