Alumni nurses say their liberal arts education prepared them for the complexity of the profession
Thomas Bruemmer '12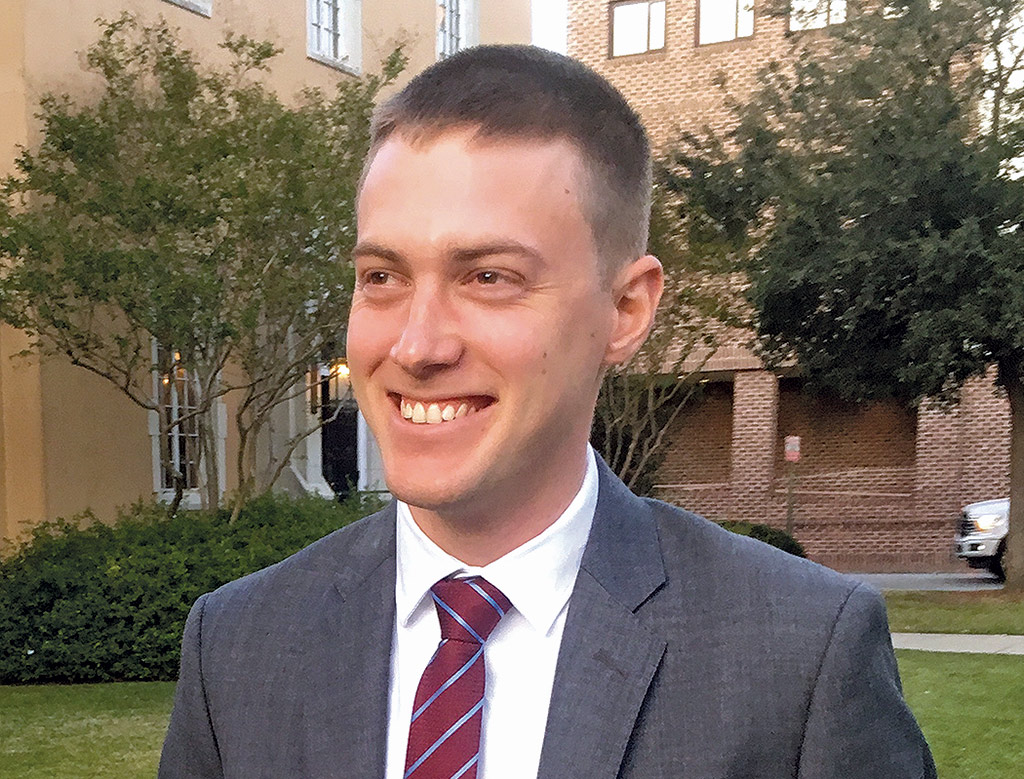 Majors: Political science and economics
Job: Nurse practitioner, emergency department/surgical ICU, UMass Memorial Medical Center in Worcester, Mass.
"At Wheaton, I double majored in political science and economics. I was really interested in politics at the time, and wanted to learn more about the economy. After college, I worked in the Admission Office recruiting for Wheaton. I loved the day-to-day variety that job offered, and knew that I wanted to pursue a career outside the confinement of a cubicle.
"I became interested in the medical field after taking an EMT course at Wheaton.  At the time I was the only non-pre-med student in the course, but it sparked an interest in me that turned out to be the foundation of my future career. I became a paramedic, then a nurse, and then a nurse practitioner. Nursing was the natural intersection between my love for interprofessional work as an admission counselor and my interest in medicine.
"The liberal arts are fundamental to the art of healing. You have to consider the full breadth of factors that contribute to health such as policy, socioeconomic factors and cultural factors, in addition to evidence-based medicine. I think the diversity of the liberal arts experience is what builds a strong practitioner. For example, experience with music helps train the ear to listen to the subtle differences in heart and lung sounds. Being comfortable learning about different cultures helps keep one open-minded and curious when working with diverse populations. We face major challenges in the health care field, and I don't think they can be solved without the diversity and skills that a liberal arts education provides."
Natalie Bycenski '01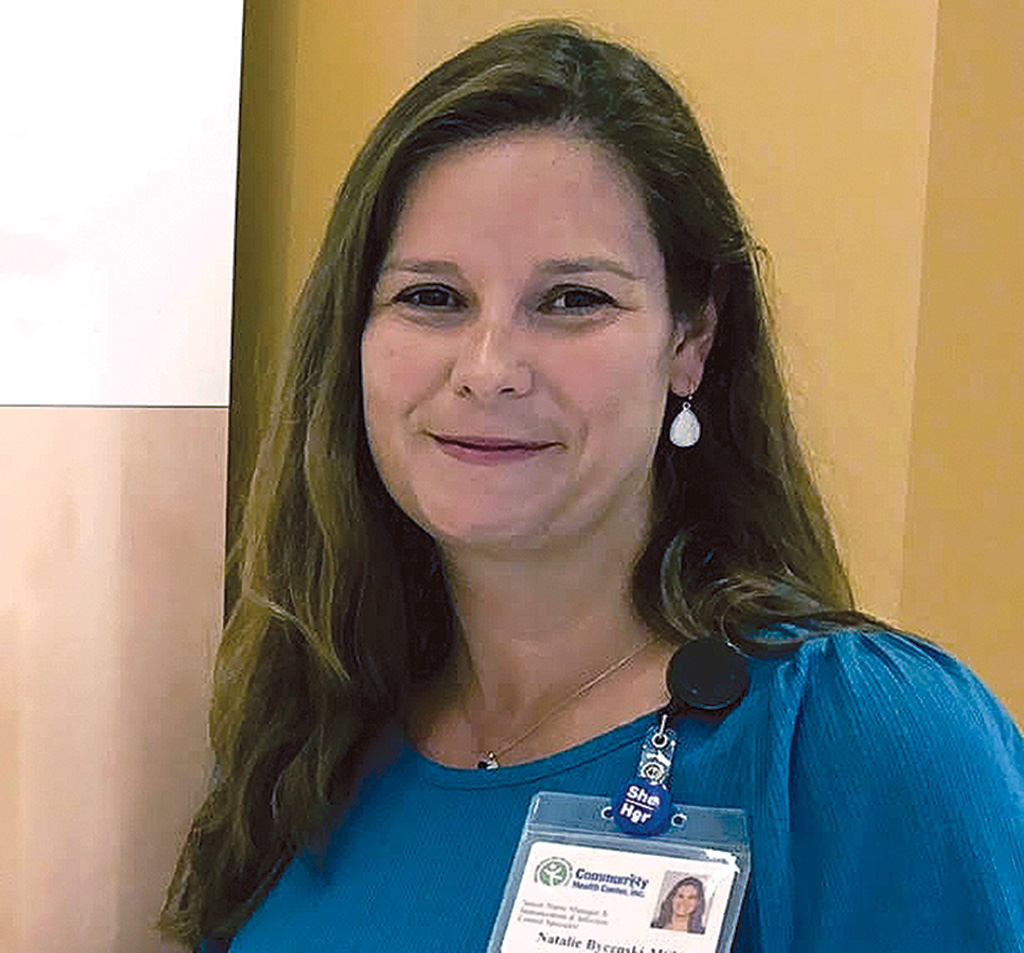 Major: Philosophy
Job: Nurse manager at Community Health Center, Inc., in Meriden, Conn.
"While at Wheaton I took all of the courses required for pre-med and initially planned to major in biology. However, I found that many of the courses that were relevant to medicine were actually part of the philosophy major. This led me to then declare philosophy as my major and this helped prepare me for the complexities involved in patient care.
"I have been with the center for nearly 18 years and started off as a staff nurse, moved into the nurse manager position and then senior nurse manager, and immunizations and infection control specialist.
"Philosophy has taught me the importance of looking at the big picture, not just the moving parts. I often have to remind staff that I am 'playing devil's advocate' because we need to look at the issue from all angles and not just what we feel is the right thing to do. We can do more good for our patients and our staff when we have examined the issue from all sides.
"How can we possibly improve hypertension control with patients if our patients don't even know or really understand what high blood pressure means? What are the cultural beliefs that may, on certain levels, conflict with the medical doctrine? How can we assist our patients who celebrate Ramadan and are diabetic?
"And then on a more daily level, what is the ethical thing to do for the patient's situation?"
Gay Packard Wilson '80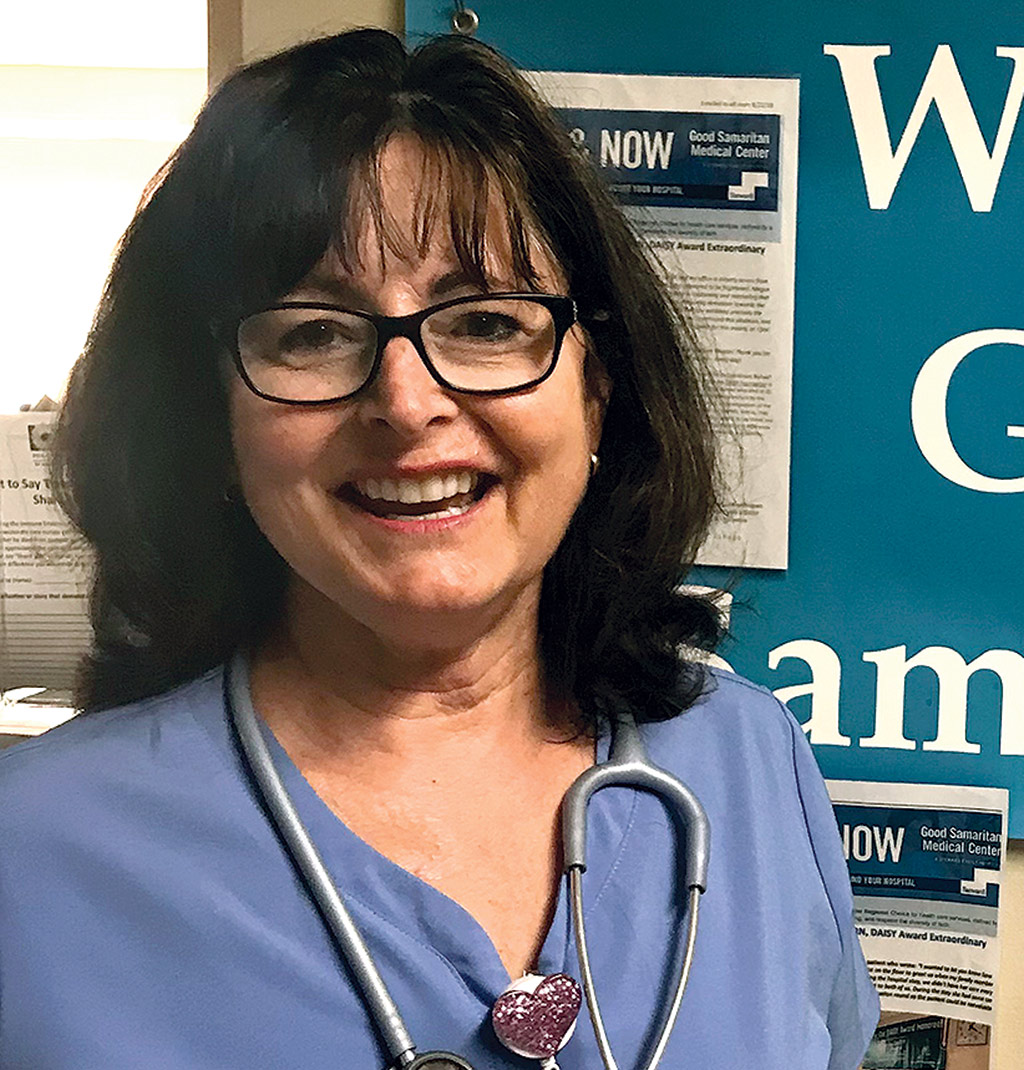 Major: Psychology
Job: Registered nurse, Good Samaritan Medical Center in Brockton, Mass.
Gay Packard Wilson '80 sees the need for more professionals in her field firsthand. She is a registered nurse at Good Samaritan Medical Center in Brockton, Mass., where she has served for 17 years, and, for the past two years, has been working on the COVID-19 unit.
"When I heard there might be a program at Wheaton, it was just so exciting because we're losing nurses. We need nurses. We need nurse practitioners. We can use nurse educators. It's just an amazing profession to go into," said Wilson.
"I am a nursing preceptor, training new grads and new hires to our floor. … The liberal arts education I received at Wheaton was just outstanding for everything that life has thrown at me. The psych degree, especially in nursing, is so important," she said. "There are many different personalities that you deal with at the bedside."
Wilson originally pursued a career in teaching after graduation and then later entered a two-year associate degree program to go into nursing.