Alumna nurse volunteers on the Ukraine border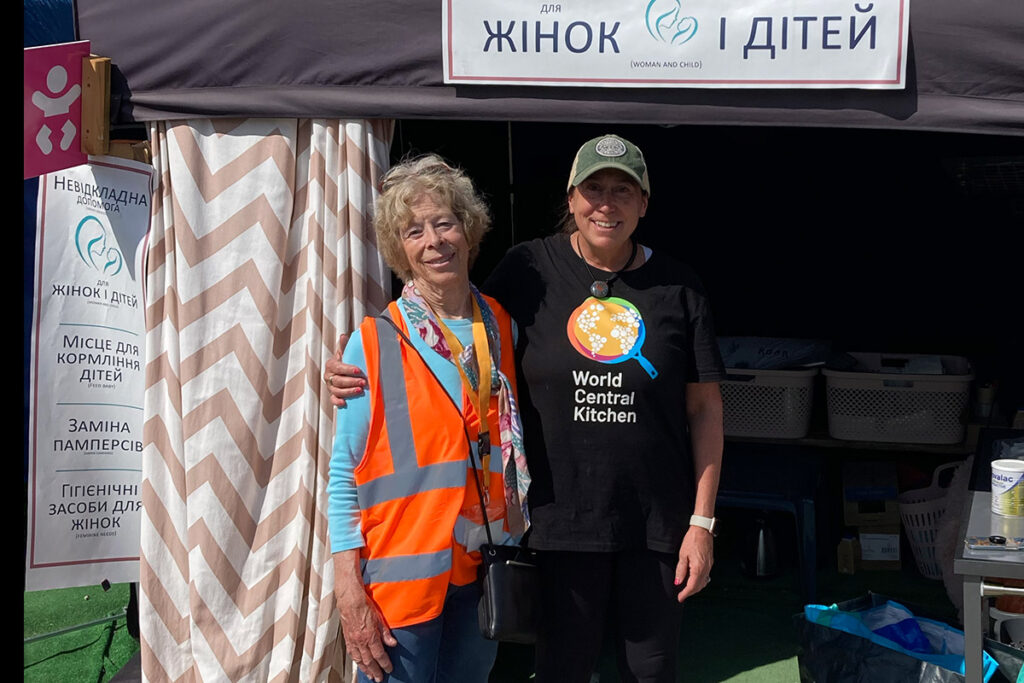 Every few days, a new dispatch—often with photos—would arrive by email from Jane Thomas Elliott '66. The updates provided her Wheaton classmates with a vivid picture of life on the Ukraine/Poland border last spring and summer, where she spent several weeks volunteering as a nurse.
She would share a photo of an 18-year-old, Myra, whose life was turned upside down by the Russian-Ukraine conflict: "Note the short little black dress, pink nails, blond hair, boots above the knees, cell phone—typical 18-year-old! Beautiful Myra with her [swimming] medals. Now, she has no medals, no sports club, no home, no friends."
Or she remarked on "savior" and "cool dude" Jan, a Danish coordinator of the nonprofit Bright Jar, who is risking his life to make deliveries of clothes, food and medicine headed for the front line: "Jan puts tracking devices on each box and watches the van's videos of the delivery, … who receives it, signs off, etc. like UPS. Hand delivery is the only safe way [to ensure that supplies make it to their destination.]"
Sometimes Elliott would share moments of light during the dark times; of children receiving an unexpected gift. "At the orphanage. Such an exciting time for the kids. Got to pick out clothes, games, shoes, toys. Wonderful day."
These snippets were among many she shared during two volunteer trips: four weeks in May and another two weeks in July of 2022.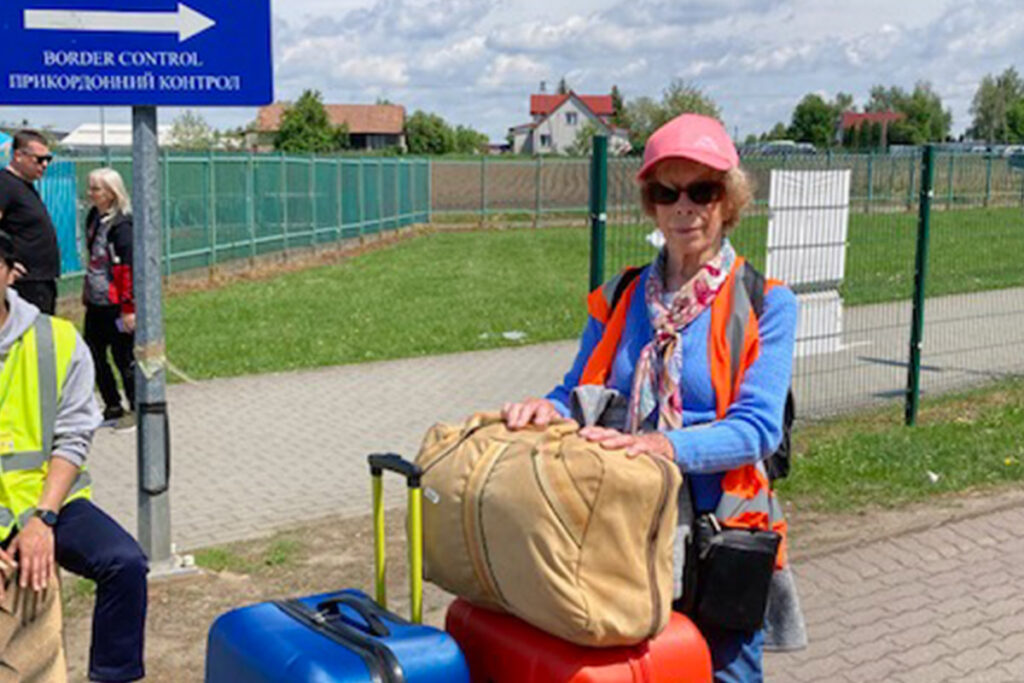 Elliott spent her career as a nurse at hospitals, including Brigham and Women's Hospital and Massachusetts General Hospital. She joined the volunteer effort to help Ukrainians fleeing conflict after the pandemic led her to quit her job.
"I felt so restless when COVID-19 started. I knew I couldn't be working in a hospital [due to risk factors]. When this war in Ukraine started, I couldn't watch the news and sit there and not do anything," she said.
After outreach to several organizations, a nurse from Ronald Reagan UCLA Medical Center immediately asked if she could fly out to Poland to help.
As a volunteer, Elliott provided trauma support to Ukrainian refugees fleeing primarily to European countries.
"A lot of people were shell-shocked and suffered. They picked up what they could before heading to the Polish border. Because they had been through trauma, it wasn't easy to talk about it. You go by facial expression, whether they are willing to answer questions, learning so much by listening and observing and making your own mental assessment," she said in an interview after she returned home.
As an art major who taught English and studio art prior to starting nursing school, she said writing about the experience has helped her process it—and get the word out.
Her friend and classmate, Sue Mettey McLellan '66, has shared her updates with classmates, and Elliott has received supportive, encouraging emails and donations to help people impacted by the conflict. (Her second trip was focused on bringing in needed medical supplies.)
"I've been able to reach a lot of people, getting people to understand what's really going on. My hope is to really keep reminding people that this is a tragic situation that continues," she said.