Following the release of her second album, Lauren Henderson '09 performed her first ever headlining show in the Boston area last week.
Henderson, a Marblehead, Mass. native, graduated from Wheaton in 2009 with a double major in music and Hispanic studies, switching her major from psychology after discovering a passion for performing, according to an article published in The Patriot Ledger. While at Wheaton, she took master classes from Cuban jazz master Paquito D'Rivera and the vocal group Take 6.
"The more performing I had done on campus, the more I realized music was what I really wanted to do with my life," Henderson told the Ledger. "There had always been jazz and Latin jazz in my home growing up and my parents and grandparents were big music fans. When I was at Wheaton I ended up directing a singing group, singing with the jazz band, doing theater—every chance I got to perform."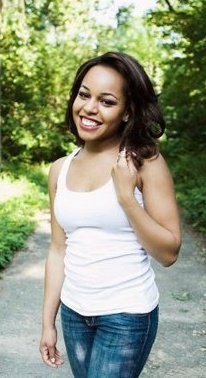 After graduation, Henderson moved to New York City to pursue her singing career. She released her first album, a mix of classic jazz covers, in 2011. Her second album, "A La Madrugada"—Spanish for "the dawn"—was released March 20 and features seven original songs, plus five covers.
"I wrote 'A La Madrugada' about unrequited love," she told the Ledger. "I drew upon my own experiences and others and how it developed musically was very organic."
Henderson performed May 20 at The RegattaBar in Harvard Square.