Professor of Music Ann Sears talks about the cultural impact of Bing Crosby in a Sun Chronicle article about the 60th anniversary of the release of "White Christmas."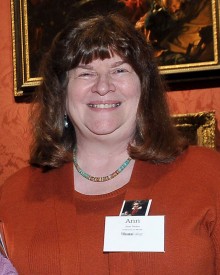 The film, which Paramount Pictures premiered in 1954, is being screened at select theaters nationwide this holiday season.
Sears, whose research interests include American musical theater, is writing a book about Fred Astaire, who starred with Crosby in the films "Holiday Inn" and "Blue Skies." She told the Sun Chronicle she was a big fan of Crosby, calling him "an amazing and complex man."
"He was a great singer who also pioneered advances in music technology as well as being a savvy businessman," she told the newspaper.
A live version of "White Christmas" will be staged at Boston's Wang Theatre December 16–28.