Advancing advising for student success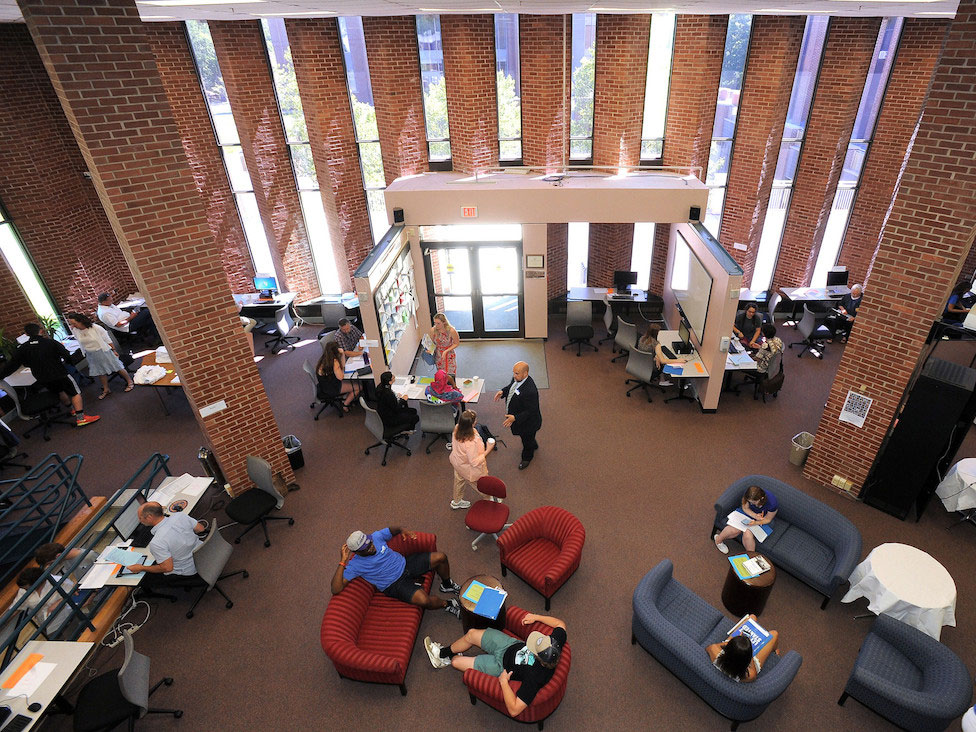 Wheaton joins cohort of colleges evaluating, revising programs to promote excellence
Wheaton College is one of 12 institutions across the country that has been selected to participate in the new Excellence in Academic Advising (EAA) initiative—a program designed to establish aspirational standards for evaluating and improving academic advising and to promote student success in college and beyond.
Created by NACADA: The Global Community for Academic Advising and the John N. Gardner Institute for Excellence in Undergraduate Education, EAA partners Wheaton with an advising fellow who will guide the school through a self-study of its advising programs across the institution, with consideration for nine conditions of excellence.
The overall goal is to ensure that advising at Wheaton is not just transactional but individually transformational, said Andrew Brereton, executive dean for student success in Wheaton's Filene Center for Academic Advising and Career Services.
"Being part of the initial EAA cohort shows that Wheaton is committed to being a leader in student success and advising, as a means to maximize student success," Brereton said. "This is not just about meeting academic requirements. It's about having a real impact on students."
Wheaton's academic advising program is already undergoing some changes this year, transitioning from a class dean model—where students in a graduating class see a different advisor each year they are at Wheaton—to a more personalized approach, Brereton said.
"We want students, when they come in, to develop a relationship with an advisor, to know they have somebody in their corner who knows their story and who is invested in their success," he said.
Faculty and staff across the campus will play a significant role in this review and the implementation of recommendations over the two-year process. Steven Viveiros, dean of advising and academic success, recognized that Wheaton is positioned to benefit from this review and also contribute to the EAA program initiative.
"As a member of NACADA, and serving on the council for the association, it's been exciting to watch this initiative evolve and come to fruition," Viveiros said. "As a charter member of EAA, Wheaton will set the bar for quality academic advising at small liberal arts institutions and contribute directly to scholarship in the field. The partnership of faculty, staff and administration in supporting student success are fundamental to academic advising, and I have had the privilege of witnessing the genuine concern and support for students at Wheaton daily."