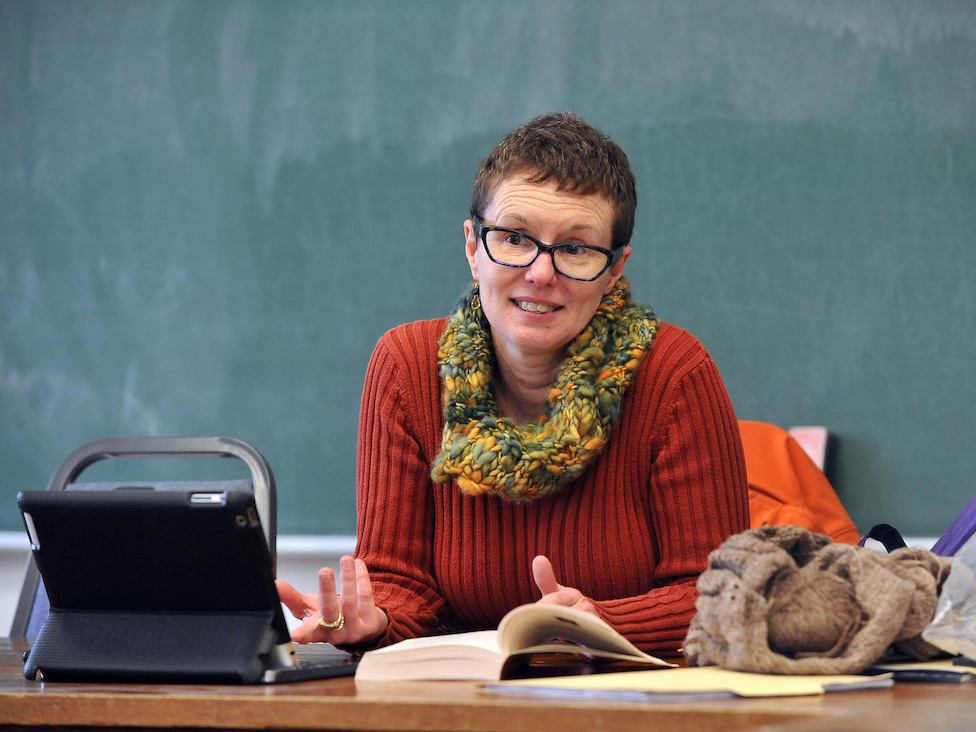 Wheaton awarded $100,000 to digitize records
The Andrew W. Mellon Foundation has awarded Wheaton College nearly $100,000 to establish a publishing hub to digitally preserve and boost access to data in financial records, which shed light on how people lived in the past.
Under the one-year grant, Professor of History Kathryn Tomasek will lead an international team of researchers to develop a Digital Edition Publishing Cooperative for Historical Accounts. This resource will allow researchers to upload account books and financial ledgers and make the data available for reuse by others—facilitating comparison of the information across time and space, according to Tomasek.
"Perhaps most exciting to me, the digital scholarly editions that we create become the foundation for information about the past that is part of the web of data with which we all interact as part of our daily lives in the twenty-first century," Tomasek said. "Thus, the information that is available about the past is grounded in verifiable facts based on evidence that we make available to everyone. We're demonstrating the importance of evidence and facts in understanding our world."
The cooperative also will offer visualizations of the account data, such as price timelines, commodity pie charts and network diagrams, which could then be exported to the researchers' own websites. In addition, the data in the account books will be made discoverable for data mining by historians and other researchers in fields as diverse as demography, climate science and biology, she said.
The latest grant is a continuation of Tomasek's efforts to digitize and glean insight from historical artifacts. She previously received funding from the National Endowment for the Humanities and the German Research Foundation to develop best practices for digitizing financial records. Also, for the past decade, she has collaborated with students and library staff on Wheaton's Digital History Project, which focuses on analytical methods of interpreting historical data.
The grant is one of eight that the Andrew W. Mellon Foundation has awarded to build sustainable systems for the digital publication and discovery of historical records. The foundation is collaborating with the National Historic Publication and Records Commission—which is a division of the National Archives and Records Administration—on this initiative.
"Assembling primary source evidence in critical scholarly editions is one of the humanities' most important contributions to our collective understanding of the world and its people," said Donald Waters, senior program officer at the Mellon Foundation, in a press announcement for the awards.
While the project aspires to provide a more data-driven perspective on the past, Tomasek is most excited about how this work in digital humanities will impact the work of historians in the future.
"Many scholars in digital humanities express a hope that future researchers would encounter the results of our work and create something original that we cannot currently begin to imagine. Many librarians and archivists in digital humanities communities are convinced that researchers in fields beyond history stand ready to reuse data from historical accounts as soon as we produce it," she said.