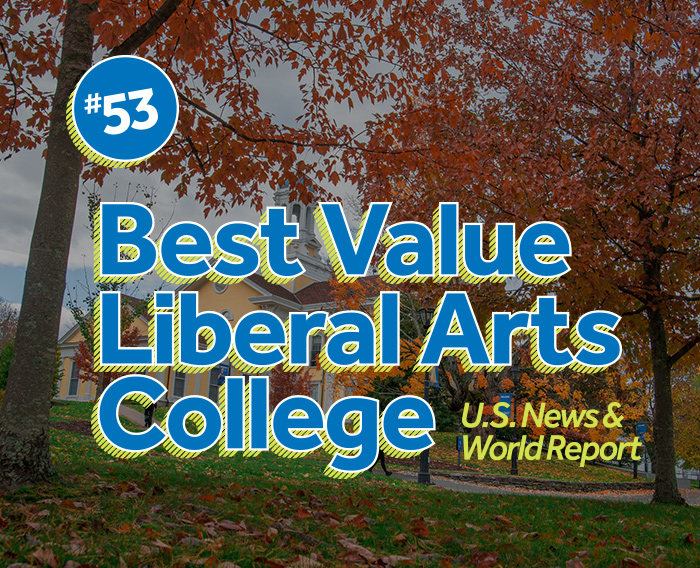 Wheaton recognized in several national rankings, including as a top liberal arts college
Wheaton College continues to make the grade as one of the nation's leading liberal arts colleges. The college captured spots on several distinguished annual rankings for its academic excellence, value and student experience.
Wheaton is among the top 100 liberal arts colleges in the United States (84th) in the U.S. News and World Report 2021 Best Colleges, which was released on September 14. The ranking evaluates schools on factors that indicate academic quality, including graduation rates and faculty resources.
The publication recognized Wheaton as the 53rd "Best Value Liberal Arts College" nationwide for its achievement in balancing educational quality and costs. (Wheaton rose up 15 spots in that category from last year.) For its work to enroll and graduate large proportions of economically disadvantaged students, U.S. News and World Report listed Wheaton as among the "Top Performers on Social Mobility."
The Wall Street Journal and Times Higher Education (WSJ/THE) again named Wheaton as a top 50 liberal arts college in their 2021 College Rankings, which was published on September 19.
The WSJ/THE rankings evaluate institutions based on several categories, including student outcomes; academic resources, including how much the college spends on teaching; student engagement; and the learning environment, including the diversity of the student body and academic staff.
In addition, Wheaton secured a spot in the top 100 Best Liberal Arts Colleges in America (84th) and among the Best Colleges for Film and Photography in America (96th) in Niche 2021 Best Colleges. The college also was included in The Princeton Review's The Best 386 Colleges: 2021 Edition, which is based on student surveys on various aspects of the college experience.