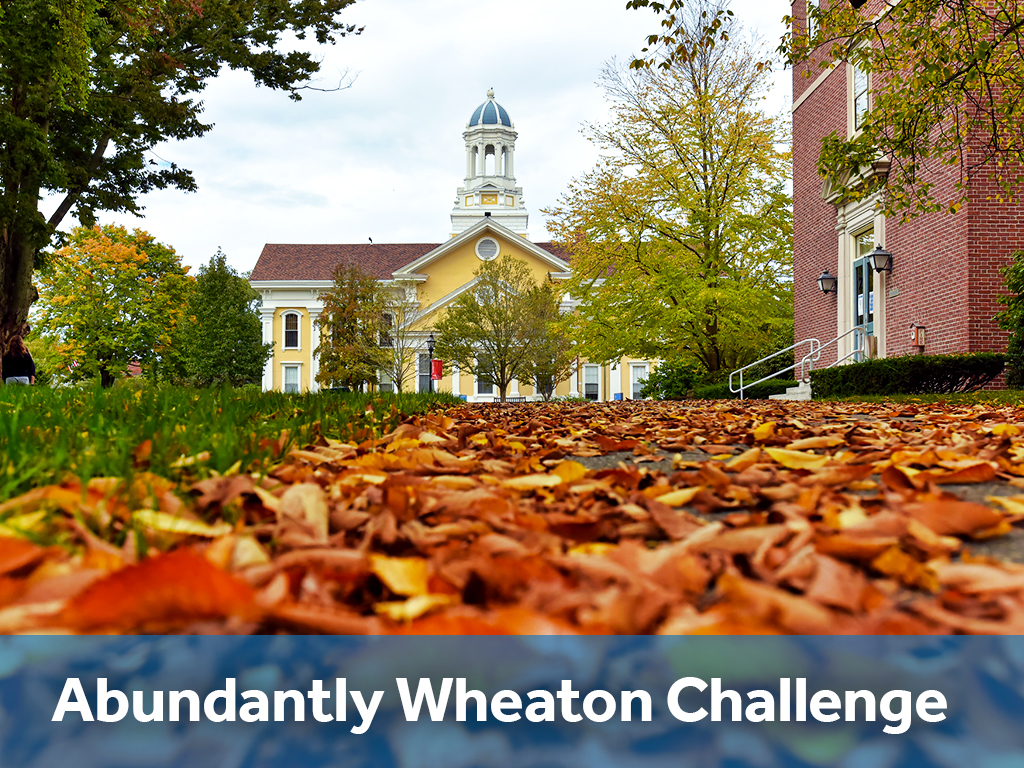 Six anonymous members of the Wheaton community are joining forces to inspire giving to the college this year through the Abundantly Wheaton Challenge.
Now through December 31, these community members will match up to $500,000 in donations to the Wheaton Fund, which supports financial aid and internship opportunities, faculty development, STEM programs, the arts, the library, athletics and the cost of COVID-19 remediation on campus.
"A mid-year challenge of this kind is rare. The members of the Wheaton community who banded together to create the challenge wanted to inspire everyone to make the Wheaton Fund a priority this year," said Courtney Shurtleff, director of the Wheaton Fund and alumni relations. 
So far, response to the Abundantly Wheaton Challenge has been positive—and reflects a larger trend of fundraising success this fiscal year, according to Shurtleff.
"Thanks to an outpouring of support from Wheaton's community of alumni, parents and friends, the Wheaton Fund is on pace to achieve its highest level ever for mid-year new gifts and pledges," she said. "The Wheaton Fund is trending 20 percent above past years. We're on track to raise more than $3 million by December 31, which is on the way to the goal of $5 million by the end of the fiscal year on June 30, 2021." 
The Abundantly Wheaton Challenge name is inspired by Wheaton's beloved motto, "That they may have life, and may have it abundantly."
Double your gift to Wheaton through the Abundantly Wheaton Challenge today.
Supporters who generate five or more gifts to the challenge using their advocate link will receive a limited-edition Wheaton T-shirt.