Abbey Mitchell '25 gains experience in marine biology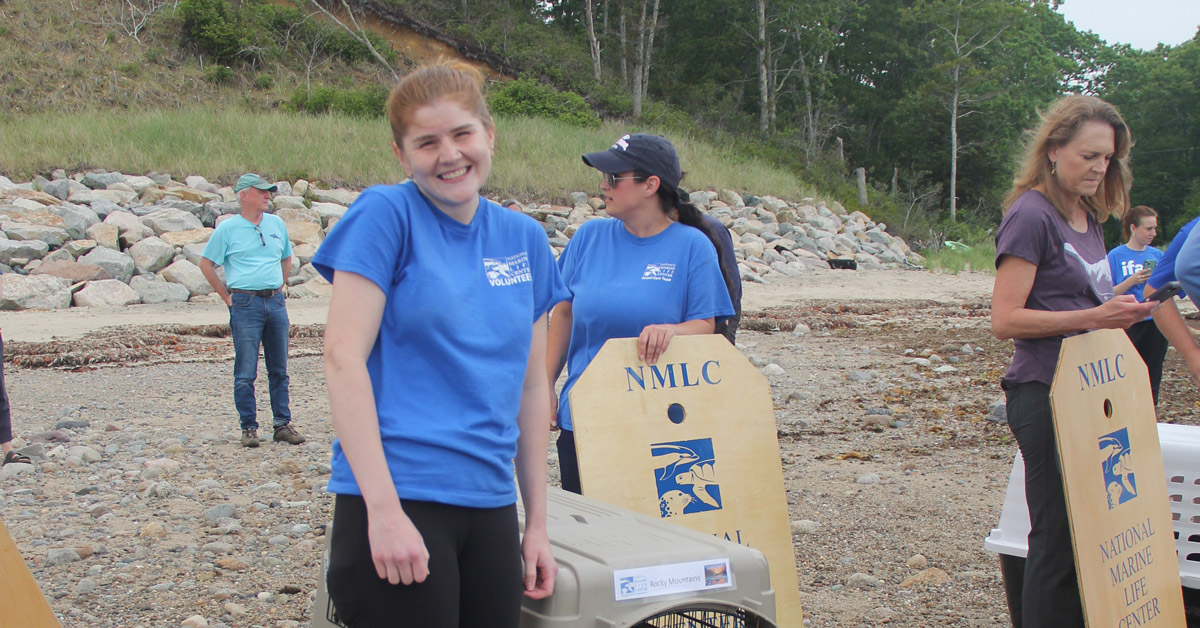 Abbey Mitchell '25, a biology major, has been volunteering at the National Marine Life Center (NMLC) in Bourne, Mass., for the past two years. This summer, she got an opportunity to expand upon her experience, deepen her knowledge and discover that she loves marine biology even more than she realized through a Wheaton funded internship.
"I thoroughly enjoyed my time as a volunteer and learned a lot. The staff is also very kind, caring, understanding and very willing to teach, which creates an environment that is easy to learn in," Mitchell said. "The internship has helped enhance my marine biology background, which I started to develop more at Wheaton last semester."
The marine life center mainly rehabilitates seals and sea turtles. Her responsibilities included cleaning enclosures, prepping diets, restraining mammals for exams, administering tube feeds and charting information. Each intern also was assigned their own project during the internship.
"My project was to help with making social media posts for the NMLC Instagram and Facebook pages. For part of this project another intern and I were given the task to make a Facebook live post. Every other week we would update people on the status of our patients and give important information about marine mammal rehabilitation," Mitchell said.
"My favorite moment on the job was seeing a seal who had not eaten fish on her own yet do it for the first time during a swim. It was so exciting to see her try to eat on her own and then successfully do it," said Mitchell, who also interned at the Cape Wildlife Center in Barnstable, Mass., in the summer of 2022 and learned about terrestrial wildlife rehabilitation.
"In the future, I hope to work in a wildlife rehabilitation facility like NMLC or in a zoo. At NMLC I learned all the aspects of animal care and developed the discipline required for that type of work," she said.