A sound understanding of music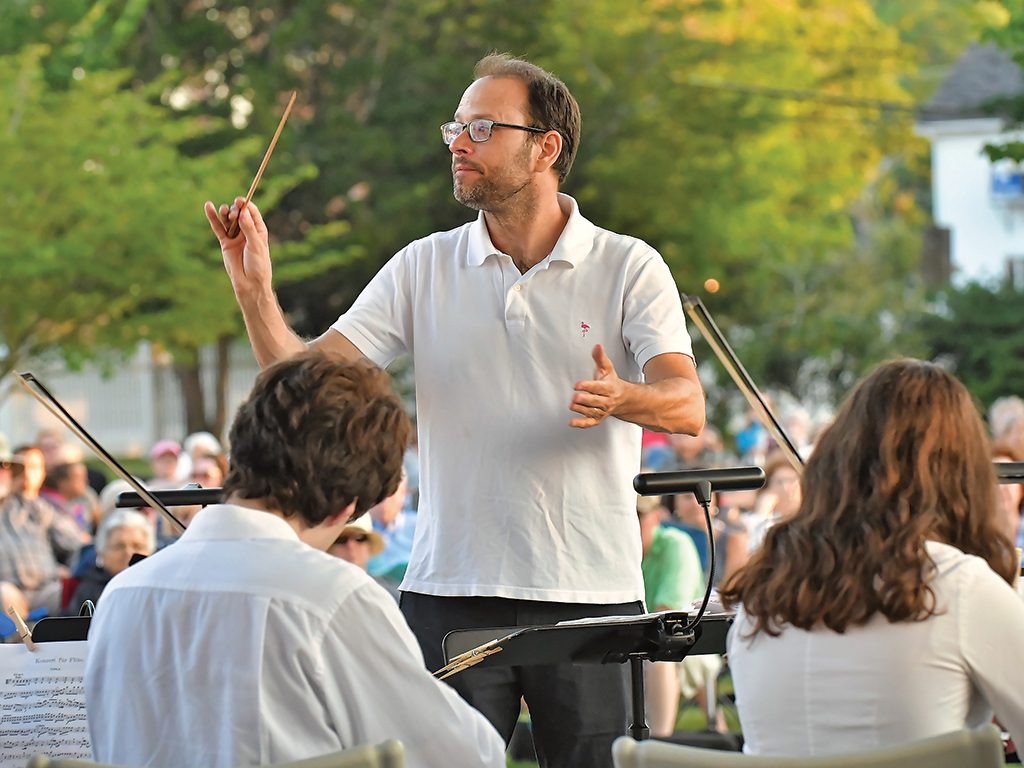 Delvyn Case, associate professor of music, recently founded Deus Ex Musica, a new ecumenical organization that promotes the use of sacred music as a resource for learning and spiritual growth. The organization, which includes a record label, performing ensemble, blog and podcast, facilitates conversations among clergy, scholars, laypeople and musicians about the ways in which music affects the understanding of religious texts. We took this opportunity to ask him more about music's role in learning.
What is the connection between music and spirituality?
Most world religions use music in the context of worship. It helps to create a special environment that sets communal religious experience apart from everyday life. By engaging both the body and the "non-rational" parts of the mind, it helps lead people toward an experience of the divine.
How does your newest project connect to your scholarship at Wheaton?
Deus Ex Musica is a project that brings together much of the professional work I have been doing over the past 10 years. It allows me to continue to write sacred concert music as well as to promote the work of other composers. It provides an opportunity for me to conduct great works of sacred music with the Deus Ex Musica Ensemble, which in fact gave its premiere performance at Wheaton in spring 2019. And through its record label, blog and podcast, it allows me to promote my own work and that of a variety of others who have an interest in sacred music—be they performers, scholars or clergy.
How does music in general contribute to learning at a liberal arts institution?
There is a lot of talk in the academy today about "experiential learning," but music has been at the forefront of this trend since the first human banged a couple of stones together. There's no way to be involved with music without learning through personal, practical experience. At Wheaton, music contributes powerfully to the campus experience both inside and outside the classroom. Beyond the musical training our music majors get in their classes and ensembles, music also challenges non-majors in our elective classes to think about the world in new and radically different ways. It provides a lens through which they can learn about history, culture, language, politics, race, sexuality, economics and more. And, of course, hundreds of Wheaton students are involved as performers in groups ranging from the Music Department's ensembles to a cappella singing groups. Those students learn not just musical skills, but a host of other things: virtues like teamwork, creativity, resilience and self-confidence, as well as other "practical" skills, like how to deal with nerves, how to present themselves in public and how to produce and promote concerts. And, of course, the scores of performances that happen on campus each year expose non-musical audience members to a huge array of musical styles and traditions from around the world.