A reflection on Wheaton 80 years later
By Helen Williams Hill '36
When I entered college in 1932, the country was at the bottom of the Great Depression. I had dreamed of going to Mount Holyoke, where my favorite aunt had graduated in 1913, but fulfillment of that dream was now out of the question. I had my choice of Radcliffe, Pembroke or Wheaton, all within commuting distance.
Though I had grown up in Taunton (20 miles from Providence, 35 from Boston, only eight miles from Norton), I had never visited any of these campuses. My father didn't have a car. Wheaton sounded the most appealing because it was a college for women only, not subordinate to a men's university. I applied, was given a scholarship, and began my commute on the little orange bus that rattled its way from Taunton to Norton.
It's hard to imagine compulsory attendance at chapel in a secular liberal arts college today, but we had to be on campus every weekday morning by 8 a.m. for morning chapel. Seniors wore their caps and gowns. As I dashed for chapel, I was joined by seniors running across campus, gowns flapping, to get to the chapel before the doors closed. There was room for the whole college, including faculty, for there were only about 400 students then (103 in my freshman class, the largest class ever).
The service was not a religious one, though we did sing a hymn or two as well as the Wheaton Anthem. There were announcements and then a little inspirational talk by one of the faculty or by John Edgar Park, our wise, amusing, charming president, whom we all loved. And then we were off to our first classes.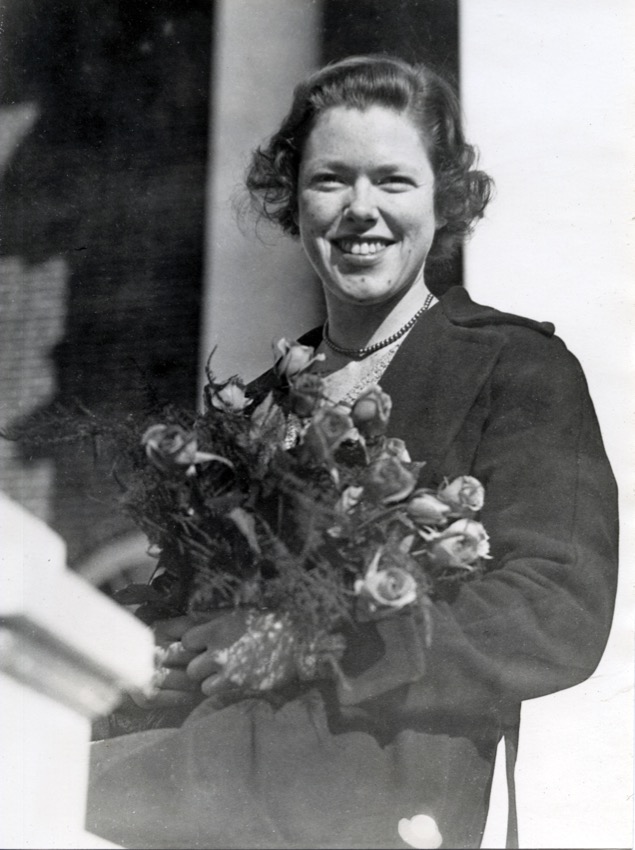 The heart of my experience at Wheaton was my relationship with Louise Boas, a professor of English, who taught Chaucer, Victorian poetry and "Advanced Composition." I had been a successful student in high school, but I was still floundering in the second semester of my sophomore year when I enrolled in Mrs. Boas's Victorian poetry class for juniors and seniors. She was lively and witty as we discussed the poems, obviously enjoying them herself. I was enchanted. Although I did not distinguish myself in that class, or get to know her well then, I signed up for her composition class the next semester, where we came to know each other better.
I was a day student, with lower chapel as my home on campus. Mrs. Boas took me in that year, as she did many others over the years. In the days when faculty did not have offices or office hours, and when no one locked house doors, I was free to walk into Barrows House at any time, whether anyone was home or not, to study, or rest, or just be there while she went on about her own business. Sometimes I stayed for dinner, where there was always wordplay with the family.
Louise was old enough to be my mother, but she was not motherly in the usual sense. She was brisk. But she was also a teacher who cared. She scoffed at my doubts about my own competence, and showed her confidence in me just by expecting me to get to work and do my best. That was the year I came into my own and did well in all my classes. We remained close friends after I graduated, corresponding, exchanging visits, and she became "Aunt Louise" to my first two children.
I will never forget her kindness, her playfulness, the way she inspired us to hunger for knowledge and take joy in learning, and her dedication to seeing each of us succeed.
Carved in stone above the library doors is Wheaton's motto: "That they may have life, and may have it abundantly." Looking back 80 years, I see that Wheaton did for me exactly what the college was designed to do: It stretched my mind, broadened my horizons. It gave me the foundation I needed for graduate school (which was easy going after Wheaton) and a career in scholarship and college teaching. I have always been grateful.
Helen Williams Hill '36 is a retired professor of English at Eastern Michigan University, where she taught writing and children's literature.