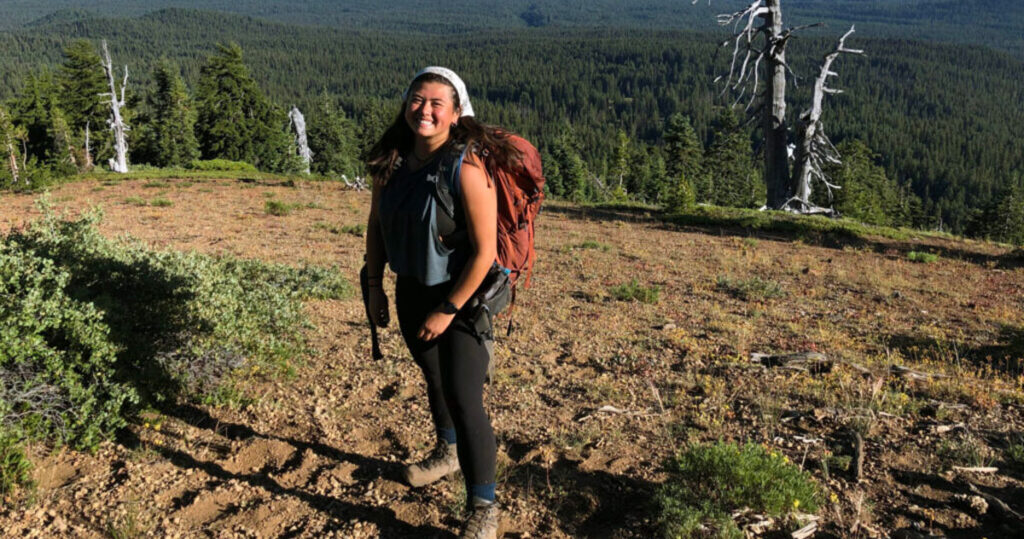 Hannah Lee '21 spent two months camping in the Lassen and Modoc National Forest region in Northern California as part of her summer internship with the Student Conservation Association, a nonprofit that seeks to build the next generation of conservation leaders.
Her job primarily entailed natural resources management, and occasionally range work, in partnership with the Bureau of Land Management. She worked alongside four other Student Conservation Association interns building trails, repairing fences and enclosures, monitoring grazing patterns and maintaining natural habitat on government and private allotments.
"I loved seeing new parts of the country. Surprisingly, there was a fair amount of driving involved on a daily basis and we were able to see much of Lassen and Modoc National Forest as well as Oregon and Nevada. I really appreciated the diverse landscapes that we encountered," said Lee, who is majoring in biology.
Lee's biggest challenge during her internship was settling into the environment, both socially and physically.
"We camped for the two months I was there and moved around throughout the national park system all summer. This was an obvious struggle. I wanted to shower, eat what I wanted, charge my phone and much more. However, after a week, I could not have been more comfortable and happier in my surroundings," she said.
Lee said she frequently tapped into her knowledge of ecology and conservation science during her internship.
"My prior knowledge was constantly on hand and came in handy when dealing with natural resource management as well as multiple other tasks," she said.
Lee—a student-athlete on the women's swimming team—currently is interning at Sturdy Memorial Hospital in Attleboro, Mass. She serves as an assistant in the Wheaton College greenhouse and is a first-year preceptor.