A new voice in local politics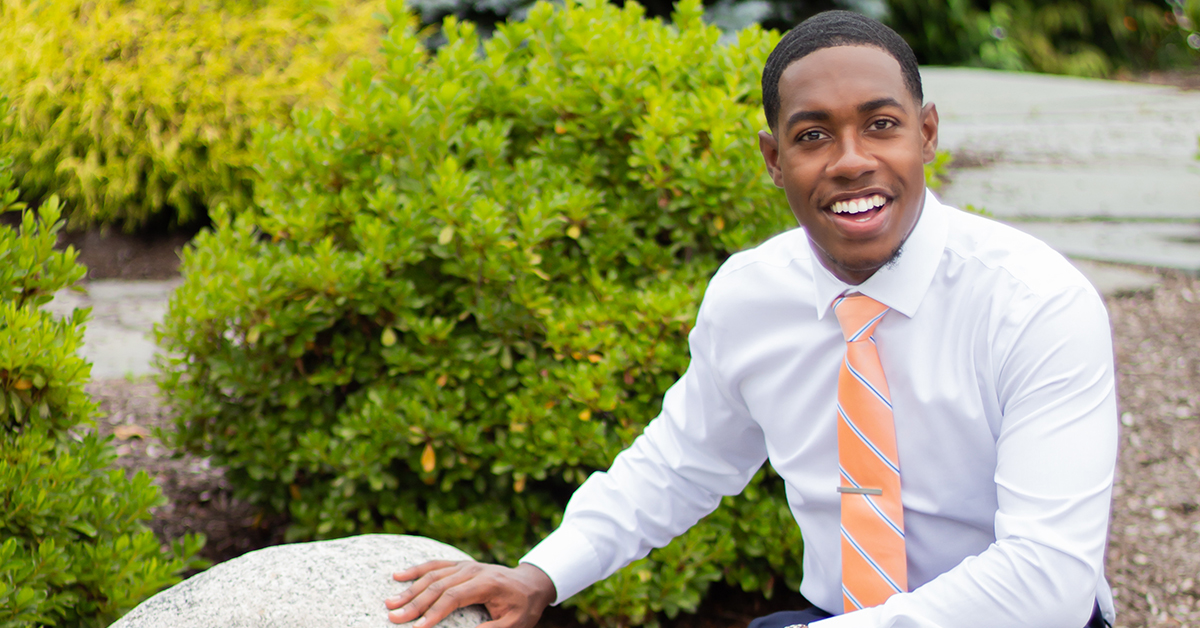 Shamar Mahon '20 elected Connecticut town council's youngest member ever
Shamar Mahon '20 is gearing up to make a difference at the local level. The alum recently was elected to the Bloomfield Town Council.
He is the youngest member ever to serve on the legislative body that governs Bloomfield, a town of 21,535 in Hartford County, Connecticut.
"The race was very exciting. I was the underdog. I put in a lot of hard work and long hours and was relieved that the effort paid off. And that's just the beginning. There is a lot more to be done," said Mahon, who majored in political science at Wheaton.
The Hartford Courant news story "Meet four barrier-breaking municipal leaders who made history when they won on Election Day in Connecticut" noted his victory.
Mahon, a Republican, developed an interest in politics in his ninth-grade civics class at Classical Magnet School in Hartford, Conn., when he learned how political philosophies influence and intersect with day-to-day life. He channeled that passion to become the class president of his high school, and later served in several roles on Wheaton's Student Government Association—including class president, treasurer and senator-at-large.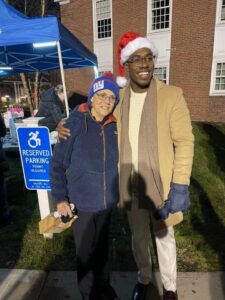 Mahon, who works for his family's business, currently is heading up various projects, including an internship program for high school students as well as fundraising and on-the-ground efforts in support of food banks and families in need. He previously worked for Promise Zone Youth Employment for Success (YES), a program of the U.S. Department of Housing and Urban Development.
All of these efforts tap into Mahon's passion for community service, a family ideal that he traces to his grandmother, who immigrated to the U.S. from Jamaica.
"One thing she loves to do is prepare barrels of food, school supplies and clothing to help out school children. My love of community service stems from her and her service mindset," he said.
Mahon's past experiences running for student government at Wheaton prepared him to execute a successful campaign, he said.
"I had to fundraise, host events, knock on doors. It was pretty exciting. The thing I loved most about campaigning was meeting people and hearing about their concerns and what they want to be addressed in the upcoming term. I approach every interaction with an open ear and open heart. It takes a lot of listening and care," the council member said.
Mahon credited Associate Professor of Political Science Bradford Bishop with encouraging engagement in local politics. His courses, specifically "Congress and the Presidency," also offered valuable opportunities for civic discourse and a space to express and develop his own political views, he said.
"His classes were always interactive and allowed us to get as close as possible to the process without being in it. He encouraged diverse opinions and for students to explore, develop and evolve their beliefs. We had a cross-pollination of ideas through candid conversations; we were exchanging and growing," Mahon said.
"We all have a common goal—to see the best in society. If we work together, surely we will see our way through. I'm trying to get more young people interested in politics. It is very important to have young people vote and not be afraid to come to meetings. We are the generation that is going to inherit the world. We need to get out there to get our word out. Otherwise, we won't have a voice in sculpting our future," he said.