A major role in public relations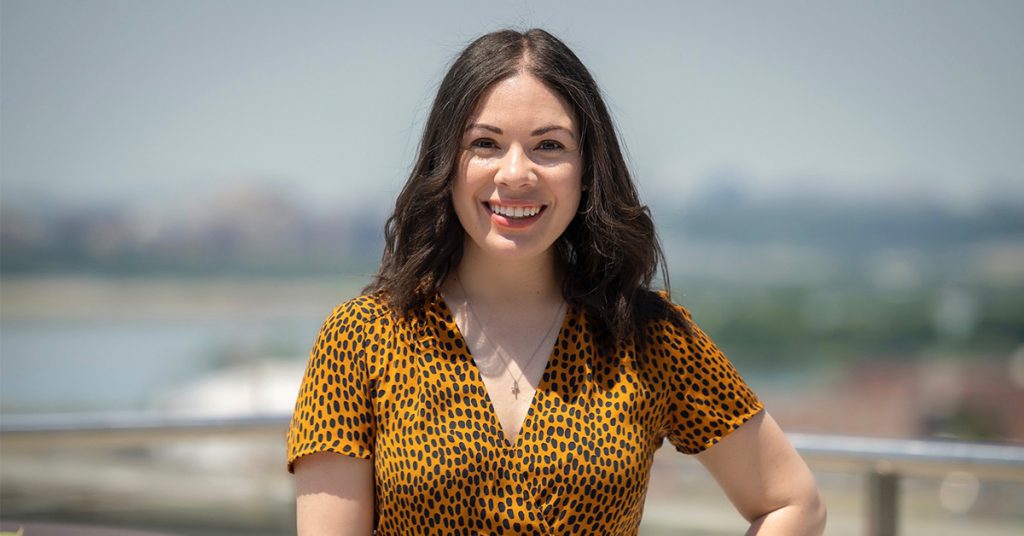 Liza Acevedo '15 joins Department of Homeland Security as deputy press secretary
Liza Acevedo '15 is giving voice to a variety of issues, from COVID-19 to immigration, in her new role as deputy press secretary for the U.S. Department of Homeland Security (DHS).
The press team supports the communications needs of Secretary of Homeland Security Alejandro Mayorkas and the agency, which oversees several operations, including the U.S. Citizenship and Immigration Services; the U.S. Coast Guard; the U.S. Customs and Border Protection; the Federal Emergency Management Agency; and the Transportation Security Administration.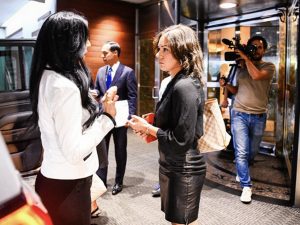 "We're on the frontlines dealing with critical issues. It is important, demanding work," Acevedo said.
The deputy press secretary role is fast-paced. Acevedo handles press inquiries, and develops, manages and organizes various communications activities for the department.
Her previous jobs, including roles as deputy press secretary for the Julián Castro presidential campaign and as volunteer staff on Biden-Harris Presidential Transition Team, helped prepare her for the position, she said. Acevedo previously served as the deputy press secretary for New Jersey Governor Phil Murphy.
"I'm very detail-oriented and I'm very organized. I don't miss a beat. I'm grateful to have a support system and people around me who also are understanding, people who have supported me throughout my journey," she said. "This is something I've always wanted to do; it's a dream come true."
Acevedo, who majored in economics, credits Wheaton for helping shape her career success.
"I'm grateful for the professors at Wheaton. Economics really connects with everything and has given me a real-world view that I now use every day," she said.