A look into a career as a special education teacher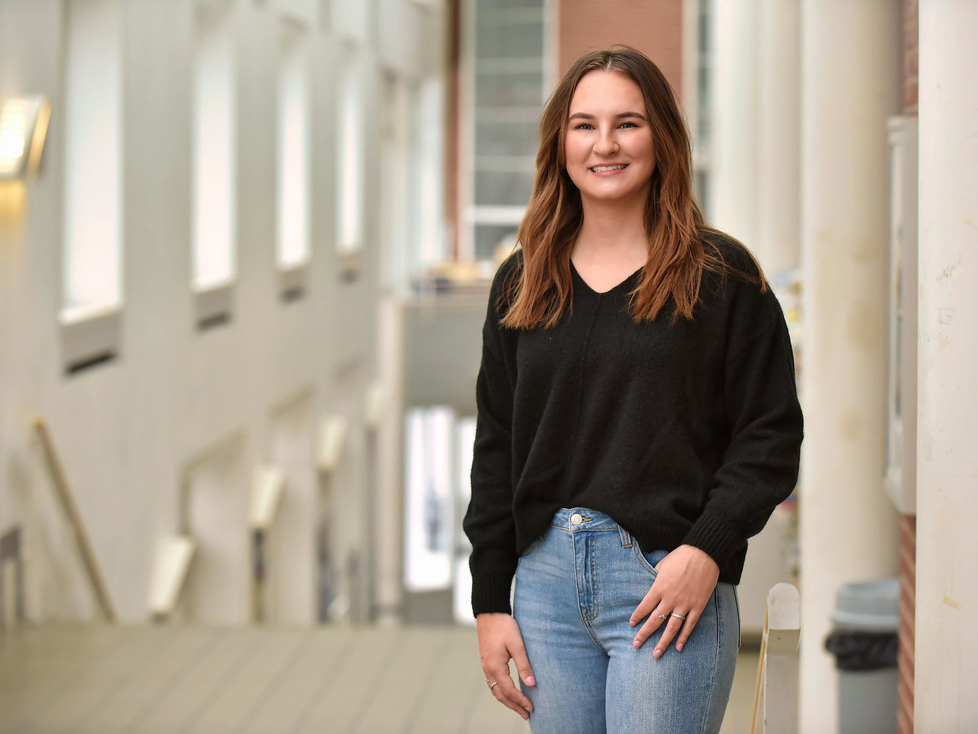 Sydney Nance '22 helped individuals with developmental disabilities prepare for future employment as an intern at Attleboro Enterprises over the winter break. The Massachusetts-based nonprofit provides therapeutic, medical or other services to help its clients live independently.
"I sought this internship because I have always had a passion for teaching. I also have been involved in special education programs in the past and have often thought of pursuing a career as a special education teacher. I thought this internship was a perfect way to decide if special education is the route I want to go after I graduate from Wheaton," said Nance, who is majoring in secondary education and history.
As an intern, she participated in different learning pods for Attleboro Enterprises's pre-employment training program by leading discussions with students, taking notes for future classes, doing paperwork for the teachers and by attending curriculum and reporting meetings.
Her favorite moment was the first time she helped teach one of the pods.
"I was super nervous at first, but the students were interactive and seemed to respond positively to how I was teaching. One student was very responsive and seemed to be really enjoying the conversation. It made me happy that my conversation was reaching at least one student," she said.  
After weeks of participating in the virtual classroom setting, Nance said she was able to create meaningful relationships with students, teachers and other interns. This deepened understanding of how teaching can impact students makes her excited for her future as a teacher, she said.
"This internship fits very well into my education experience at Wheaton as well as my long-term goals. In past education classes, I have had to observe high school and elementary classes. With this internship, now I have experience working with a special education class. It has made me want to look into possibly becoming a special education teacher or get more involved in similar programs."
Nance is the treasurer for the Cheerleading Club.