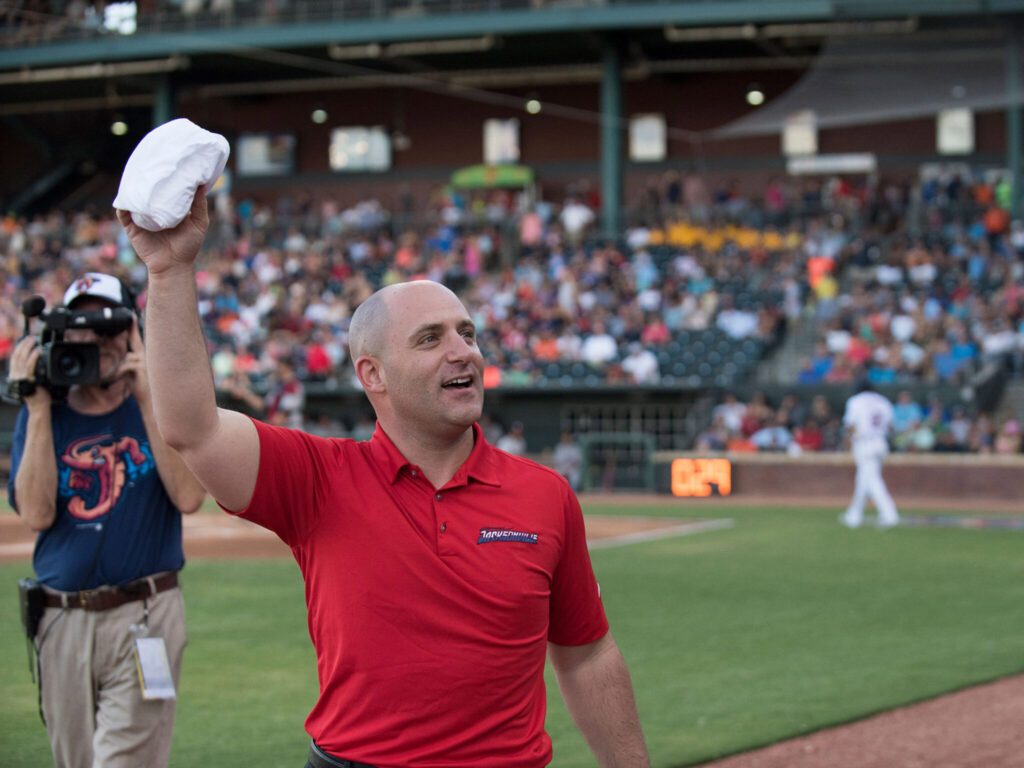 Kenneth Babby '02 recognized as top business executive in Florida
The COVID-19 pandemic deprived the residents of Jacksonville, Fla., the chance to see local professional baseball for the first time since 1969.
But Kenneth "Ken" Babby '02, owner and CEO of Jacksonville's minor league baseball team Jumbo Shrimp, was undeterred. He and his staff stepped up to provide a sense of community by offering small and safe events at the team's ballpark, including a brunch on the diamond for Father's Day, Fourth of July fireworks, a family festival, movie nights and sports camps for children.
"We tried to make the best of it. We see it as part of our mission to provide safe and affordable family fun to the community," said Babby, a former member of the Wheaton College Board of Trustees. (He also owns the RubberDucks, a minor league baseball team in Akron, Ohio.)
For his community-oriented leadership and business acumen, Babby recently earned a spot on the Florida 500, a special publication that highlights the 500 most influential executives in the state. He was recognized in the arts, entertainment and sports category.
"I feel honored. It's a tribute to the staff at Jumbo Shrimp. We formed the team five years ago, so it feels like an incredible acknowledgment," he said.
Florida 500 cited Babby's work to improve the fans' experience while creating positive change in his teams' communities through charitable and civic work.
Babby currently chairs the local tourism board's efforts to navigate the challenges brought on by COVID-19 in Jacksonville—a city where tourism is a major economic driver. He also is a member of the Jacksonville Chamber of Commerce board of directors, Jacksonville University board of trustees and Baptist Hospitals of Florida board of directors.
"A baseball team is nothing without the community. It's our obligation to give back," Babby said.
A computer science and economics double major at Wheaton, Babby has an M.B.A. from Johns Hopkins University and formerly was chief revenue officer and general manager of digital for the Washington Post.