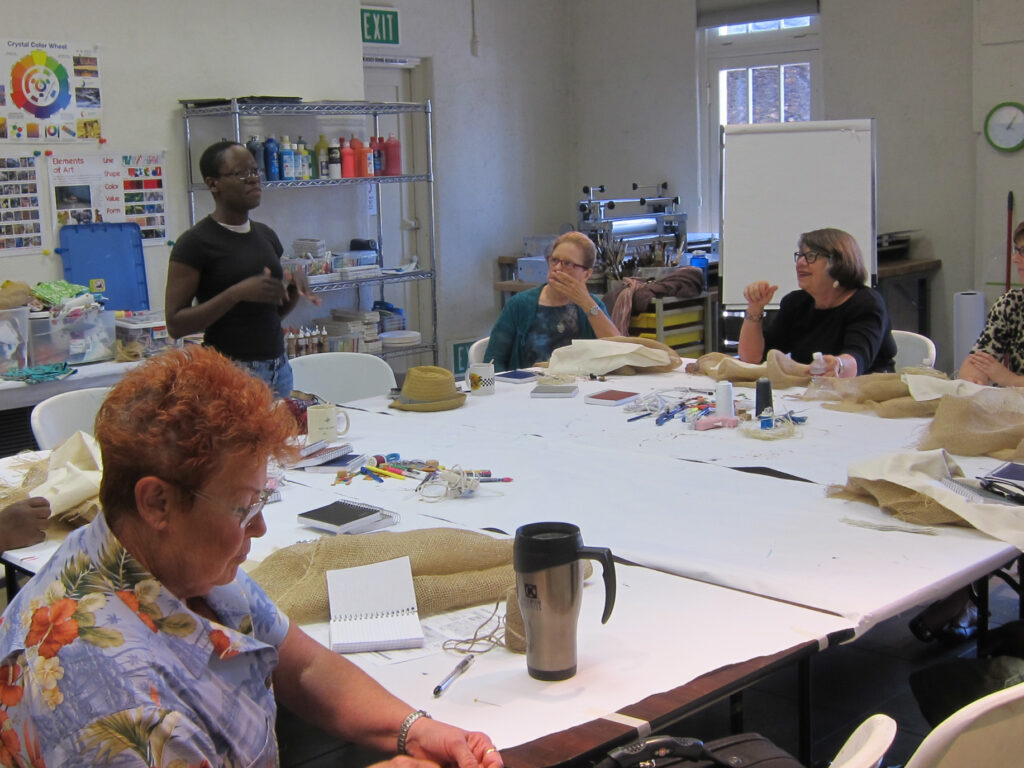 Writer, therapist Ebony Williams '08 to speak at Wheaton arts event
When Ebony Williams '08 moved to California in 2010 to study writing at the California Institute of the Arts (CalArts), she planned to pour her energy into a sci-fi trilogy. But once she finally arrived, she realized there was a more personal and important story to tell—and a deeper calling to heal others coping with trauma.
Williams will visit Wheaton virtually on November 18 at 5 p.m. to share her journey as a writer and therapist as part of the Evelyn Danzig Haas '39 Visiting Artists Program. Her presentation, "Process over Production: Healing, Growing and Embodying our Humanity," will examine her experience learning how to heal as a trauma survivor herself.
"Our culture and society tend to focus on product over process. I've noticed this even more so during the pandemic," Williams said. "Folks share with me that one of the biggest challenges is feeling as if they weren't being productive enough. This sense of productivity has really impacted the ways in which we view ourselves, and, yet, in the midst of such loss and mass grief, there is greater benefit in the process of healing right now and shifting how we look at what is productive."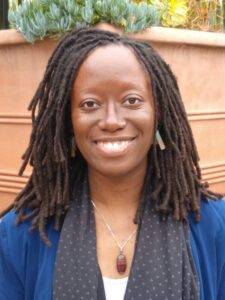 As part of her work as a visiting artist at Wheaton, Williams also will lead a workshop in Associate Professor of Theatre Stephanie Burlington Daniel's "Theatre and Social Change" course, during which students will participate in making ragdolls.
While earning her M.F.A. in writing from CalArts, Williams wrote How to Build A Ragdoll, creative nonfiction that chronicles generations of women in her family—from the era of slavery to today. The story described this history through the making, unmaking and mending of dolls. Her writing compelled her to create the Ragdoll Project piloted in her work with youth impacted by violence in NOMAD Lab, a program developed by Evelyn Serrano, a theater professor at CalArts.
After establishing the Ragdoll Project, Williams continued doing workshops with groups that were seeking healing from a loss of a loved one, from sexual violence, trying to find themselves after retiring or becoming an empty nester, or needing a space to process abuse, oppression and trauma, Williams said.
When Williams saw the impact that her workshops, particularly on one young survivor of rape, she decided to pursue a second master's degree in marriage and family therapy with a specialization in African American family studies at Pacific Oaks College. She has gone on to pursue certifications from UCLArts and Healing in social-emotional healing arts as well as trauma-informed yoga.
"What drew me to this field was the process I went through for my own healing and the process I have witnessed in others, which have taken place through art—writing, doll making—through talk therapy, and, for me, through a practice of chanting and yoga," she said. "I want to offer this to folks I work with knowing that therapy is not accessible for everyone."
Williams, a sociology major, was a Posse Scholar at Wheaton. For 20 years, Wheaton has partnered with The Posse Foundation to provide full-tuition scholarships to recruit a diverse group of exceptional high school leaders from the New York City area.
"Wheaton has really shaped so much of how I see and operate in the world. I recently have been thinking about the honor code system as a foundational element of the Wheaton culture that trusts and values students," Williams said.
She cited numerous professors and courses that left a lasting impact, including Professor of Sociology Hyun Sook Kim's course on genocide and conflict and Professor of English and African American Studies Shawn Christian's course on African American fiction. (Christian encouraged her to pursue her master's degree at CalArts.)
She also credited her mentor, Professor of Music Matthew Allen, who also was the Posse advisor for her cohort. "His gentle nature, deep patience and incredibly thoughtful guidance have shaped how I aim to be in relationship with others. In my work as a therapist, I try to embody this example he has set practicing—even in the most chaotic emotional moments—to never follow the chaos but to breathe and stay grounded, practice curiosity, engage from an authentic space and see the value in everyone."
Williams said she is honored to be asked to engage with students on the topic of how to heal.
"I love Wheaton and am excited to chat with students as well as lead them through a workshop for their own healing during this very difficult time," she said.