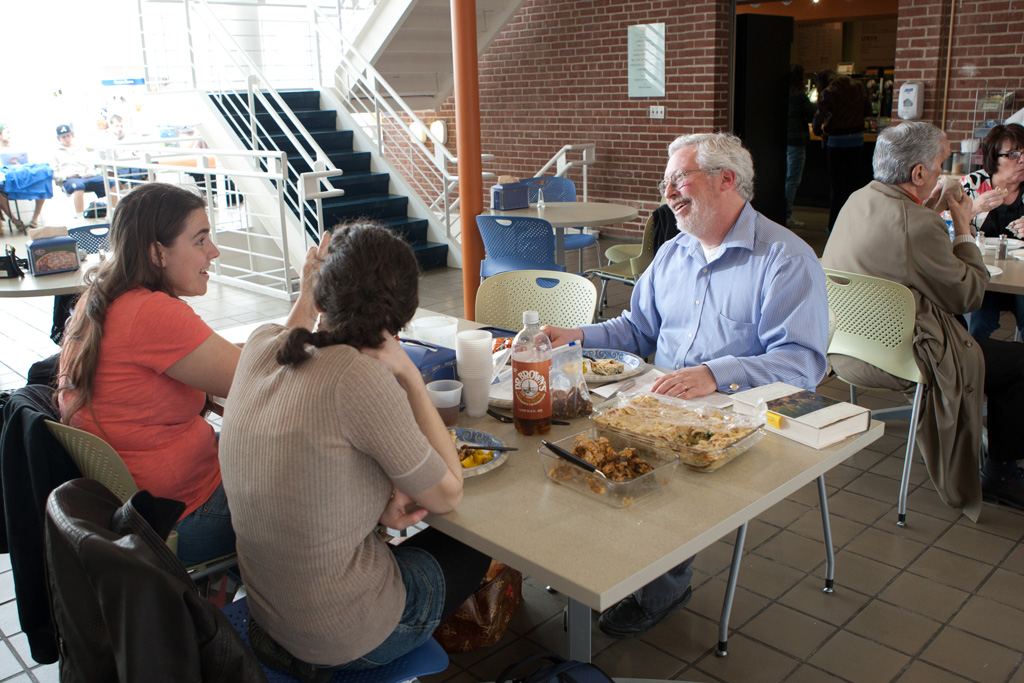 Religion professor's new book asserts we aren't just what we eat, but how, when and with whom
In the right context, food has the power to connect people to one another, and to their own spirituality, Professor of Religion Jonathan Brumberg-Kraus says in an interview about his new book, Gastronomic Judaism as Culinary Midrash, featured in the newspaper Jewish Rhode Island.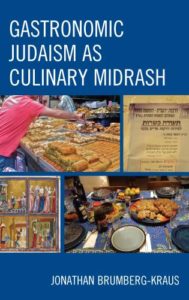 Brumberg-Kraus, who is also a rabbi, says that, though food-related tradition and rules play a key role in his religion, "there's more than one way to eat Jewishly," and that the importance may be more in how food is enjoyed, and with whom, rather than what's on the plate.
"We don't all do it in the same way," Brumberg-Kraus says in the interview, noting how the ingredients in dishes eaten during Passover seder may differ by region or religious sect.
Dietary rules and norms don't make Jewish food "Jewish," he asserts in the book (released in October 2018 by Lexington Press/Rowman & Littlefield).
"Making food Jewish is to negotiate between the local, regional and now global foods available to eat and the portable Jewish taste preferences Jews have inherited from their sacred texts and calendars," Brumberg-Kraus writes. "Jewish cuisine is a fusion of interactions, a reflection of displacement, and intentional positioning and repositioning vis a vis sacred texts, old and new lands, Jewish and non-Jewish neighbors, old and new 'family' combinations, re-imaginings of our personal ethnic, gender and other identities."
Simply put: eating food in a cultural, often social, setting enhances its meaning—and often its flavor.
"[Brumberg-Kraus] feels that it's the occasion that makes the food rewarding, sustaining and uplifting. In other words, context is everything," interviewer Irina Hawkins says in the piece. "He seeks to demonstrate that eating could be 'a powerful spiritual experience that brings us together with other people and makes us happy.'"