A dream job in video production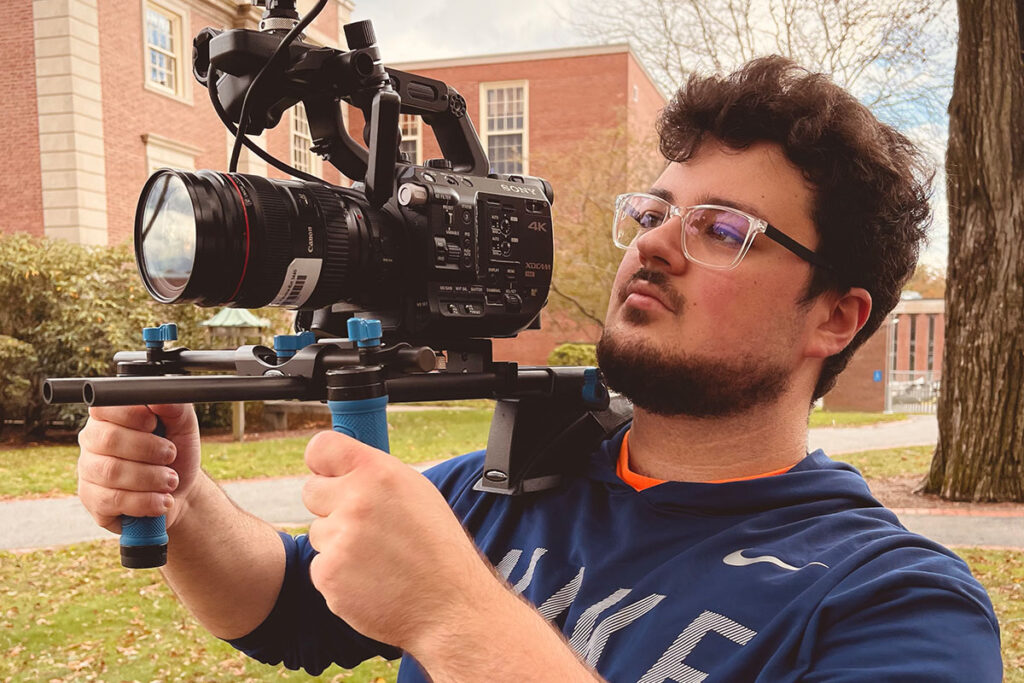 Stefan Flores '23 spent summer editing news segments for WMUR-TV in New Hampshire
Last summer, black bear sightings spread across New Hampshire—approaching houses, cooling off in ponds and eating food from bird feeders. A two-minute video segment on WMUR-TV, an affiliate of ABC news, showed footage of various bear sightings and interviews with impacted homeowners.
The video editor behind the clip is Stefan Flores '23, a film and new media studies major at Wheaton. The bear segment was one of many he edited in a paid video editing position at WMUR-TV, which is based in Manchester, N.H.
The job was a natural step for Flores, whose interest in video production and editing began at a young age.
During his younger years, he spent his free time watching skits and animations on YouTube and recording and editing videos of friends in his backyard. With the help of a friend and enthusiastic high school teacher, he developed skills in video production and professional editing software.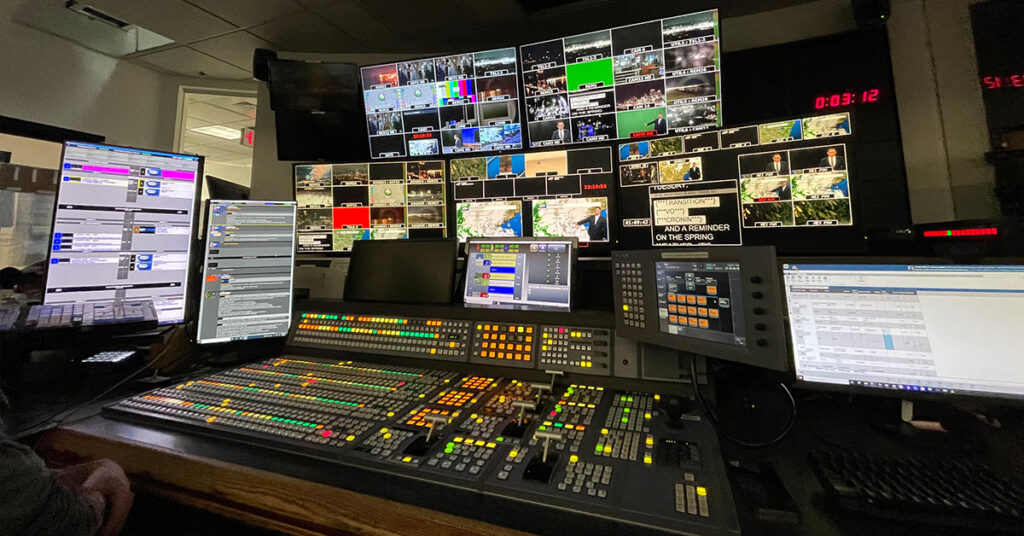 Flores continued honing his craft at Wheaton, both as a video editor for a work-study position with Associate Professor of Film and New Media studies Patrick Johnson and in the courses "Production I" and "Production II." He continued creating video projects on his own during the summer of 2021 when COVID–19 left jobs few and far between.
His commitment to developing his expertise paid off. The job at WMUR-TV officially required years of professional experience, but Flores was still able to secure it due to his proven ability.
Each day at WMUR-TV provided a different news story to tell. As the video editor, Flores helped piece it all together. He received a daily assignment with a script that either would be a voice-over (VO), sound on tape voice-over (SOTVO) or package.
Flores explains: "A VO is having a B-roll related to the story over the anchor speaking. A SOTVO is when there is VO, but then a prerecorded voice clip is inserted, usually at the beginning. A package is when multiple VO and SOTVO are strung together, making for a longer video generally lasting around two to six minutes. With packages, I get much more freedom to choose video clips."
One of his major challenges was syncing the video and audio, he said. "The rule is that one line of speaking equals one second; therefore, I tried to match up the video relating to each line."
Flores said he plans to pursue a career in video editing when he graduates next year.
"My long-term career goal is to work full time at WMUR-TV after my time at Wheaton is complete. I also would be interested in a video editing career within other parts of the TV or film industry," Flores said.