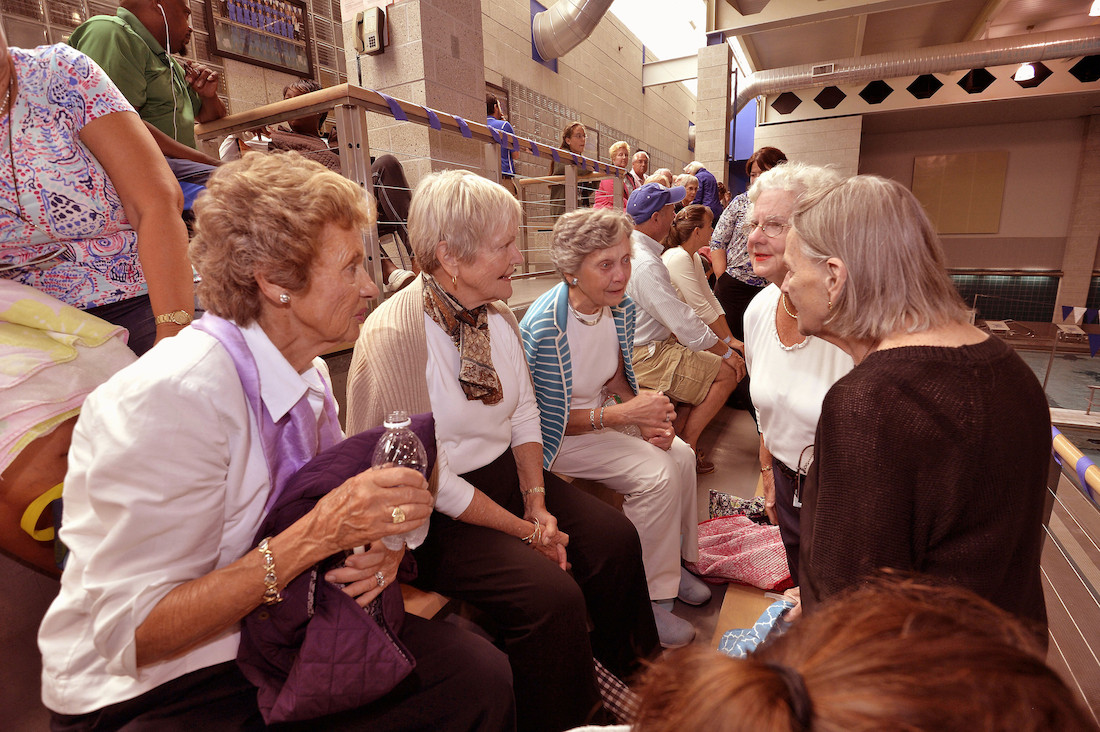 It all began when Wheaton's varsity swim team didn't want to stop their activities at the end of the season, and "couldn't bear to go to dinner for the rest of the year with dry hair," according to one source.
They solved their dilemma by organizing the Tritons in 1941, experimenting with stunts and formations. In April 1942, the Tritons produced their first show, "Marine Magic," featuring 1890s swimsuits and a routine called "Peacock Pond by Moonlight."
For decades since, Wheaton's synchronized swim team has made waves—racking up national awards, building camaraderie among student-athletes, and fostering lasting leadership skills generation after generation.
In September, the college and the athletics department celebrated the 75th anniversary of the Tritons with a weekend of events on campus that brought together synchro team alums, current students and the local community for networking, a performance by the current synchro team, and other fun activities.
Synchro facts
Synchronized swimming was popularized in the 1930s when it was featured in the Chicago World's Fair and New York World's Fair.
It was accepted as a competitive sport in 1940.
Wheaton's synchronized swimming team, the Tritons, was founded in April 1941.
The price of admission to the Tritons' first show, "Marine Magic," in 1942 was a 25-cent war stamp; that first show made $83.75.
The Tritons began competing in 1977, and have regularly finished in the national top-10 ever since.
During a routine, synchronized swimmers are not allowed to touch the bottom of the pool—even when lifting out another swimmer.