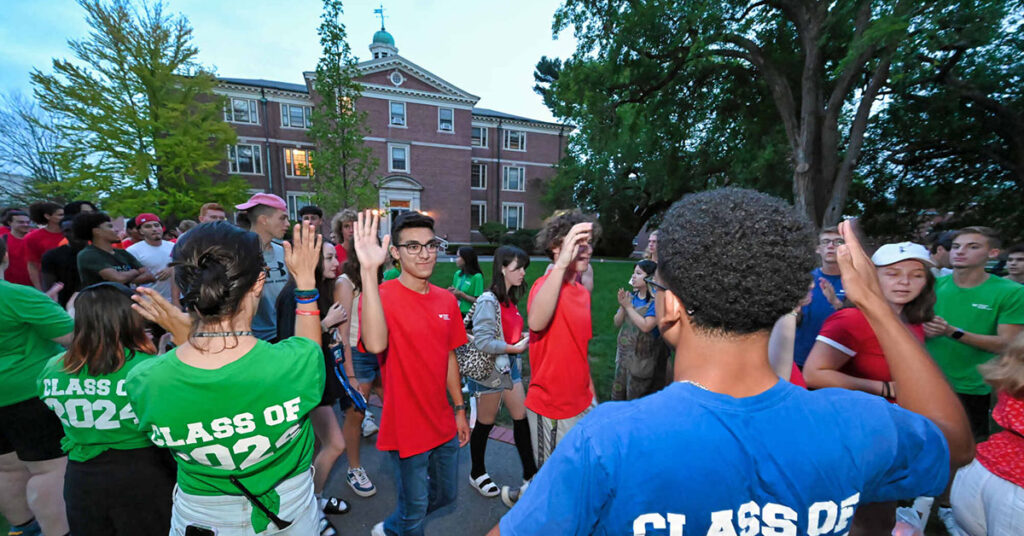 Wheaton College teemed with energy as students arrived on campus for the start of the new academic year. View our photo galleries.
During the past week, students were welcomed with smiles and help from classmates, staff members and President Michaele Whelan as they moved into their residence halls. After settling in, the arrivals partook in a number of college traditions, including a welcoming ceremony for first-year and transfer students featuring Whelan and other campus leaders; and a candle lighting in the Dimple as part of Chapel Night.
On Tuesday—the first day of classes—the campus community came together in the evening to watch seniors process into Opening Convocation dressed in gowns. This year's Opening Convocation address, "Living Democracy," was delivered by Professor of Practice Nick Dorzweiler.
Photos by Keith Nordstrom