That they may have life, and may have it abundantly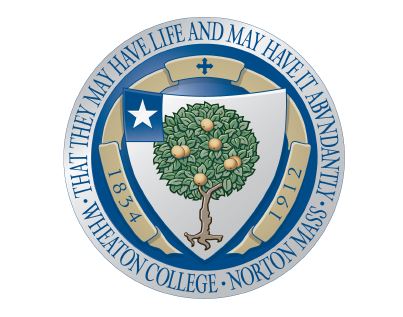 The Wheaton Fund
The Wheaton Fund is a right-now fund. Your gifts have an immediate impact and deliver bottom-line budget support to every academic department and administrative office on campus. Your Wheaton Fund gift supports financial aid and internship opportunities to our students and allows Wheaton faculty to take their teaching and research to the next level. Your Wheaton Fund gift supports STEM learning programs, the arts, the library, DEI initiatives, and upgrades to Wheaton's living and learning spaces. Each year your support through the Wheaton Fund creates an abundance of possibilities for our community members.
The Impact of the Wheaton Fund
Here are few highlights from the 2020–2021 fundraising year:
Over $3M was donated to the Area of Greatest Need because supporters trusted the Wheaton administration to allocate funding where it was needed most.
Over $750K was donated through the Wheaton Fund for unrestricted Scholarship & Financial Aid.
Over $250K was contributed towards unrestricted Experiential Learning & Internships opportunities through the Wheaton Fund.
Over $187K was given to support unrestricted Academic & Faculty Support, including the arts & STEM learning.
Over $55K was donated through the Wheaton Fund to support COVID-19 Mitigation efforts and the Student Relief Fund.
Your Impact


Wheaton Fund donations provide the college with critical funding that allows us to empower our students to be tomorrow's leaders. You can direct your Wheaton Fund gift to one of the areas below and make an immediate impact where it matters most to you.
Area of Greatest Need
Meet emerging needs and challenges by providing flexibility to direct funds to parts of the budget that need critical, immediate support.
Academic & Faculty Support
Strengthen the academic programs that are led by our elite faculty who encourage career exploration, skills development, and overall intellectual curiosity.
Arts & Cultural Learning
Maintain art supplies, gallery exhibitions, the Permanent Collection, and areas of campus that support creative expression.
Athletics & Campus Recreation
Support athletic and recreational activities for students that promote health, personal growth, school-life balance, and leadership.
Community Building
Advance the myriad activities that enrich student life, including co-curricular centers, student-run clubs, residence hall programs, and more.
COVID-19 Mitigation
Keep the Wheaton community safe by supporting health and safety measures implemented on campus in response to COVID-19.
Diversity, Equity and Inclusion
Wheaton College, home to a remarkably diverse community, strives to foster an inclusive campus environment. Help weave equity and belonging into everything we do.
Experiential Learning & Internships
Advance the Wheaton Edge by supporting internships and research opportunities, career development programming, and enhanced advising.
Library Resources
Preserve and advance our premier research library, special collections, and historic archives.
Scholarship & Financial Aid
Honor the college's long tradition of providing scholarship aid to exceptional students from all economic circumstances.
Science & Technology
Ensure Wheaton continues to be a leader in integrating innovative and state-of-the-art technology into our student's academic and co-curricular experiences.
Sustainability
Help to advance a culture of sustainability on campus and beyond as the college commits to promoting environmentally sound practices.
Fuel for Growth

Your annual support through the Wheaton Fund fuels the Wheaton Edge, a dynamic college experience that prepares our students for success after graduation. Donations through the Wheaton Fund help to provide the resources needed so our students and graduates can become experts, innovators, problem-solvers, and skilled communicators, which are necessary to put their ideas and ideals into action.
Personalized Education
Our faculty build relationships that inspire and sustain; students know their professors as teachers, advisors, and often as friends. Our professors are experts in their fields; they are dedicated teachers, engaged community members, and student collaborators.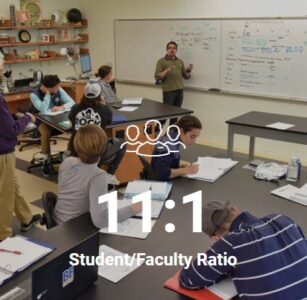 Leadership Experience
Wheaton believes that students should play a lead role in shaping campus life. Wheaton provides an active living and learning community, with 96% of students living within residence halls and theme houses. Students create and maintain over 100+ student-run clubs and activities because they are empowered to pursue their passions.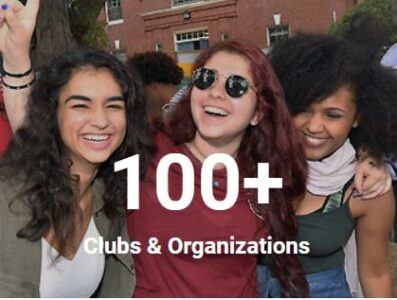 Innovative Programs
Wheaton is constantly pushing forward, exploring new possibilities, and offering new opportunities and programs for our students. Whether it be through our interdisciplinary curriculum, study abroad programs, or new innovation spaces and programs on campus.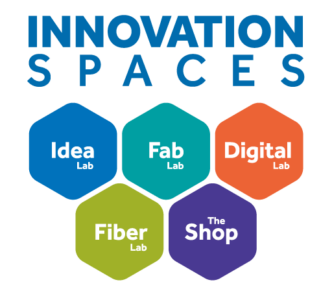 Experiential Learning
Wheaton excels in providing myriad opportunities to put learning into action–through internships, research collaborations, independent projects, and more. This is why Wheaton has dedicated over $1.2M in internship funding so every student will have access to funding to participate in outside-of-classroom experiential learning opportunities before their senior year.

Success After Graduation
Just six months after graduation, 97 percent of Wheaton alumni in the five most recent classes have secured full- or part-time employment, are pursuing graduate/professional degrees or are gaining career experience through internships, fellowships or service opportunities.*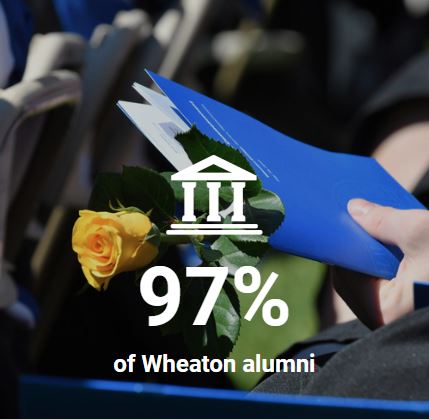 *outcomes data is based on a knowledge rate of 65% for the classes of 2014-2020
Inspiring Tomorrow
Hear from students & faculty who have been impacted by your generous support of the Wheaton Fund.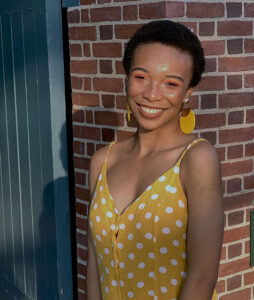 Your Support Inspires
You bring great scholars here.
My classes are challenging, but also equally rewarding, especially the classes taught by Professor Speights, Chapman, and Cathcart. My involvement in the Black Student Association as president, the WinHub as a special programming assistant, and other activities keep me active and engaged on campus."
Angel Bird '21, Business & Management and African, African American, Diaspora Studies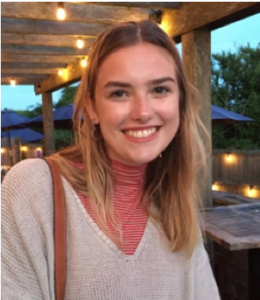 Your Support Empowers
You empower students with internships that launch careers.
I had the incredible opportunity to work at Integral, a New York-based employee activation agency. Although it was a remote internship, I learned more than I thought I would in one summer. Because Integral is a start-up, I got to witness a fast-paced and ever-changing environment. I worked on social media research and learned about brand voice.
Elizabeth Vary Faulkner '21, Film and New Media Studies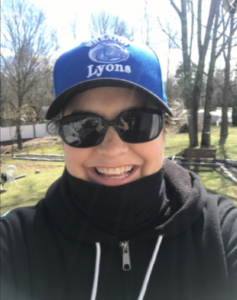 Your Support Teaches
You support our esteemed faculty who shape the next generation of leaders.
"I work with my students to help them see through the chaos to find their point of view—their world view— through a creative outlet, whether that's on paper, on canvas, or on stage. That's the experience I had when I was a student at Wheaton. The faculty challenged me to think creatively in ways that I hadn't known were possible."
Stephanie Burlington Daniels '97, Professor of Theatre and Dance
Collective Impact
You've heard of the power in numbers? Well, it's true. Gifts to the Wheaton Fund work together to help Wheaton remain nimble in ensuring students:
Push their intellectual boundaries;
Develop timeless skills;
Pursue their passions;
Cultivate well-rounded lives; and
Explore how their academic and personal interests may intersect with the real world.
The collective impact of alumni gifts to the Wheaton Fund helps the college fulfill its mission of providing an exceptional undergraduate liberal arts education.
See how your donation combined with others can make a significant impact:
$60K
Raised from gifts under $50
$165K
Raised from gifts under $100
$305K
Raised from gifts under $250
Your Support Matters
Hear from fellow alumni supporters about why they believe it is important to support the Wheaton Fund.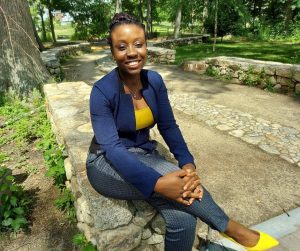 "My Wheaton experience—made complete by amazing and supportive faculty and staff members—was a fantastic journey that I continue to cherish. I am beyond grateful for the education I received and the growth I experienced. I contribute to the Wheaton Fund to give back and to support the college in providing bright minds the space to grow and shine. Every little bit goes a long way. Together, we can make a real difference."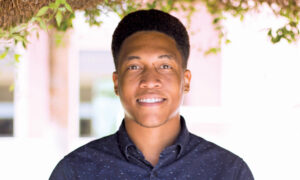 Wheaton is a supportive environment where I thrived as a Posse Scholar. The college provided me with resources, mentors, and a plethora of experiences that have fueled my professional success in academic/student affairs. I want current students to have access to opportunities that will shape their future. Gifts to the Wheaton Fund support the college's mission on every level, including out-of-the-classroom learning experience; academic priorities; essential activities and scholarship. So, it is important for me and others to give back.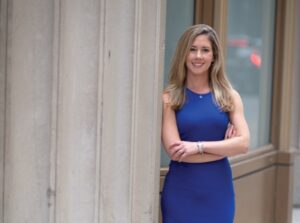 Wheaton empowered me with a strong sense of self and academic curiosity. The confidence I built while conquering new opportunities continues to be a cornerstone of my professional growth today. One experience that helped prepare me for life after Wheaton was my internship and a subsequent job offer in the treasury department of a Fortune 500 company. Now, I contribute to the Wheaton Fund so other students can engage in creative and academic exploration.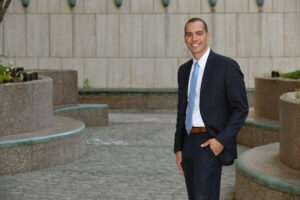 "I owe a lot of my personal and professional growth to my time at Wheaton. It really opened my eyes and pushed me to be the best version of myself. The experiences I had in the classroom and in athletics helped build a very strong foundation for who I am today. I am still very engaged with the men's basketball team and I'm a member of the President's Commission. Making sure everyone has the same opportunity I was provided is why I give back and support the college through the Wheaton Fund and as a volunteer and collaborator. I hope my support helps inspire current and future students to explore all the possibilities and fulfill their life goals."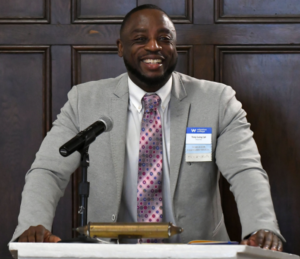 "Wheaton has always been a community dedicated to fostering excellence in liberal arts education. I was fortunate to experience a liberal arts education, rather than fixed traditions of rote learning. As exemplified by its mission, 'a transformative liberal arts and science education in a collaborative, academically vibrant residential community that values a diverse world,' Wheaton produces inquisitive thinkers, enriched and generatively engaged with the larger society."