Maximize Your Impact with a Matching Gift.
Did you know many companies offer a matching gift program to encourage philanthropy among their employees? Some companies will even match to spouses and retirees.
By completing a matching gift form—online or through your human resources department—you may be able to double, or even triple, the impact of your contribution to Wheaton College.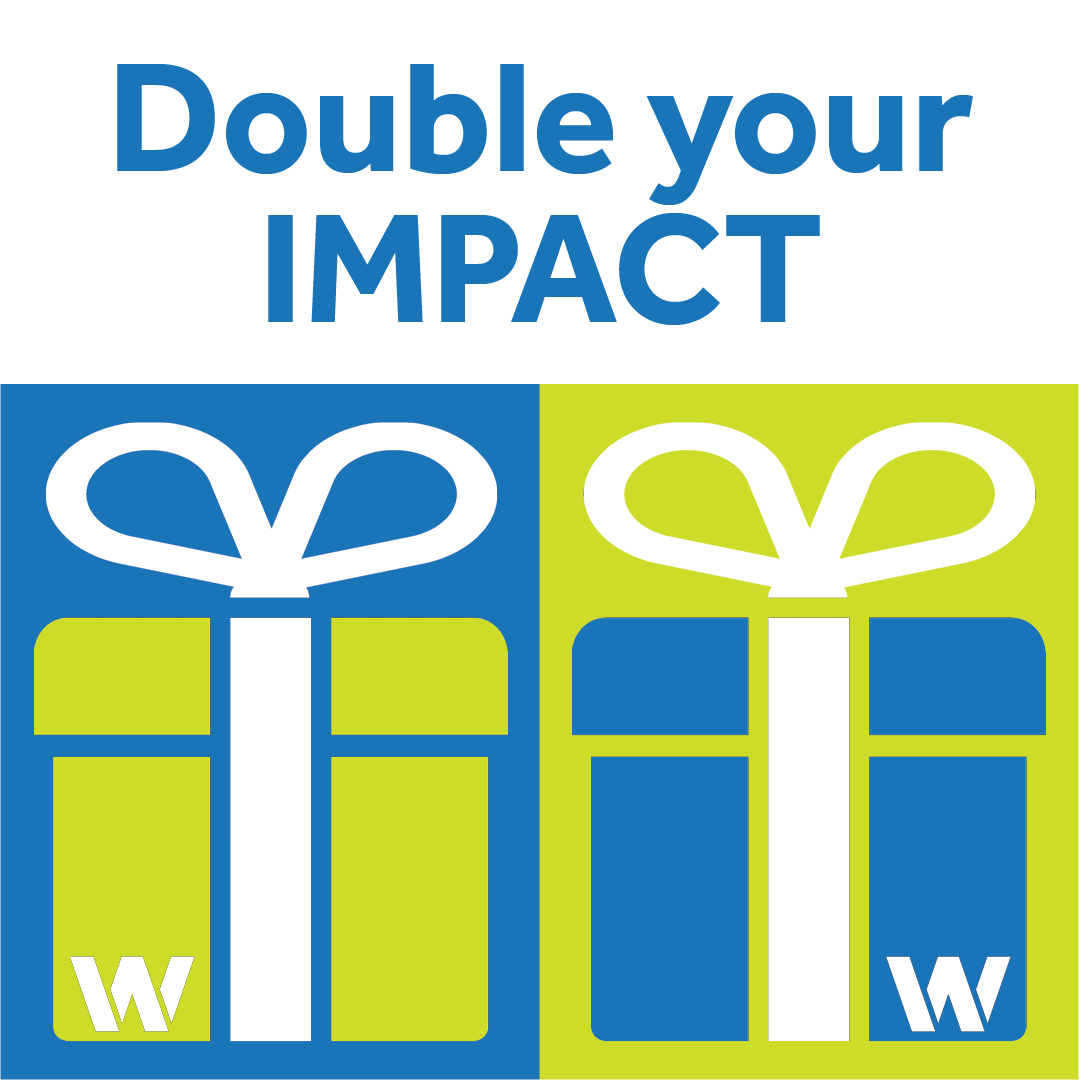 Contributions of any amount are used to support the college's mission. You provide the opportunity for Wheaton College to remain a transformative liberal arts college for intellectually curious students in a collaborative and academically vibrant residential community.
Find out today if your 2019-2020 Wheaton contribution can be matched by an employer you or your spouse are affiliated with. If you do not find your employer listed in our Matching Gift Database, please check with your company's human resources department to see if your company offers a matching gift program.
Can we count on you?
Double your impact by joining alongside other alumni, parents, and friends of the college who have already matched their 2019-2020 Wheaton contributions by their employers.
$103,796
Additional Funds
received through matching gifts this fundraising year.
Top 10 Matching Gift Companies
While Wheaton receives matching gifts from numerous companies on behalf of our supporters, here is a snapshot of the top 10 matching gift companies our alumni, parents, and friends are affiliated with:
Bank of America
Fidelity Investments
General Electric Corporation (GE)
IBM Corporation
Aetna
Merrill Lynch
John Hancock Life Insurance Company
General Dynamics Corporations
Oracle Corporation
GTE Corporation
Don't see your company on our Top 10 List?
Matching Gifts Impact
Over the last five years, Wheaton College has benefitted tremendously from the generous donors who have chosen to direct their matching gift contribution to the college. Below are a few statistics that demonstrate these donors' charitable support!
$150
Average Matching Gift
The college has received hundreds of additional donations through matching gift programs. These donations ranged from $5 all the way up to $25,000!
$695K
Dollars Raised
Matching gifts have raised over half of a million dollars to benefit current students and faculty!
225+
Donors Participating
Over 225 Wheaton donors have utilized their employers' matching gift programs to double their impact!