Planning the future. Giving possibility.
Your planned gifts can have an enormous impact on the future of Wheaton College and our students—an impact that will last for generations.  A planned gift can benefit both you and Wheaton, during your lifetime and in the future.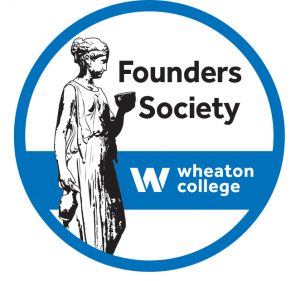 When you include Wheaton in your will or estate plan, or when you establish a life-income gift with the college, you will be joining the Founders Society and helping to ensure that Eliza Baylies Wheaton's vision endures. Thank you for helping to keep Wheaton strong and vibrant for generations to come.
Learn more about making a planned gift
We have resources like a planned giving calculator and an easy-to-use online tool that can help you determine the type of planned gift that works best for you. We can help you find the best way to make your gift, and perhaps find a gift option that you might not have otherwise thought was possible.
Consider some of the ways to give below.
Gifts by Bequest
A Bequest to Wheaton College of any size is significant to Wheaton College's future. By letting the college know Wheaton is in your estate plans, you will become a valued member of the Founders Society and solidify your legacy to Wheaton.
Estate Gifts
Gifts by Donor Advised Funds (DAF)
A DAF gift or Donor Advised Fund can be a creative way to meet your charitable goals. They can be used to set up recurring gifts or annual gifts while providing you immediate tax income deduction for your gift to Wheaton.
Donor Advised Funds
Gifts Through Your IRA
If you are 70 ½ or over and looking for a tax-smart way to give, you may want to consider what an IRA Charitable gift can do to maximize your donation and meet your minimum distribution requirements.
IRA Gifts
Life Income Gifts
A charitable gift annuity provides fixed payments for life in exchange for a gift of cash or securities to Wheaton College. You can establish a charitable gift annuity with cash or appreciated securities, and receive a fixed income stream for life.
Charitable Gift Annuities