Wheaton College aspires to be the leading liberal arts institution for social innovation by helping students to develop creative solutions to big challenges—and to take action. Such an aspiration would not be possible without dedicated philanthropic partners.
Our institutional fundraising goals are connected to the priorities at the heart of Wheaton's liberal arts mission—the Compass Curriculum, scholarships and financial aid, experiential learning, faculty development, athletics, the preservation and enhancement of our beautiful campus, and the academic and co-curricular programs that define our community's commitment to diversity, equity, inclusion, and belonging.
What follows is a brief case for support outlining Wheaton's funding priorities. We seek leaders from the community who will partner with the college to support our mission to provide a transformative liberal arts education for intellectually curious students in a collaborative, academically vibrant residential community that values a diverse world.
Wheaton Fund
When you make a Wheaton Fund leadership gift you contribute to the fiscal strength of the institution. Your gift supports the experiences that have come to define our institution and that prepare Wheaton students to become leaders in their communities, our nation, and around the world.
By contributing your time, talent, treasure, and ties—each and every year—you can give new strength and vision to the value of Wheaton's distinctive liberal arts education. When you demonstrate your support through the Wheaton Fund, you provide for a variety of learning experiences in the classroom and beyond. The Wheaton Fund provides support to every academic and administrative department on campus. Your gifts fuel Wheaton's academic enterprise.
Now more than ever, leadership gifts through the Wheaton Fund are essential to the college's annual fundraising efforts. You can direct your gift to the area of greatest need, to the arts or STEM learning, to the library, or athletics. You can support financial aid by pledging a multi-year Wheaton Fund scholarship, or you could support experiential learning by establishing a Wheaton Fund internship.
More information about Wheaton Fund gift opportunities can be found below.
Diana Davis Spencer Discovery Center
Dedicated to Free Speech and Innovation
The transformation of the former Science Center is complete, and the Diana Davis Spencer Discovery Center is open! This state-of-the-art facility is a campus hub for innovation, housing:
Wheaton's growing social entrepreneurship programs, the Idea Lab and Fab Lab makerspaces;
classrooms, labs and office spaces for our two largest majors (business and management and psychology);
the Filene Center for Academic Advising and Career Services;
the Gertrude Adams Career Design Studio, made possible through the generous support of Adrienne Bevis Mars '58 and John F. Mars.
A suite of simulation labs, debriefing stations, flexible classroom spaces, and administrative offices that will serve as home base for Wheaton's new Program in Nursing, set to launch in the fall of 2023.
Built in 1968, the facility has served the community well as the central building for science, mathematics and computer science. With the 2011 opening of the Mars Center for Science and Technology, the facility's lower level was remodeled as part of the buildout to provide space for the math and computer science department.
Remaining gift opportunities to name spaces in the Diana Davis Spencer Discovery Center are outlined below, along with architectural renderings depicting the renovations.
Student Support
Transformative Scholarships
A strong financial aid program is critical to Wheaton's ability to matriculate the brightest students. Named scholarships, whether endowed or through the Wheaton Fund, have proven to be an effective way for our alumni, parents, and friends to bolster our financial aid offerings. These named annual-use scholarships complement our endowed scholarships. Sustaining this annual support is a priority for the college.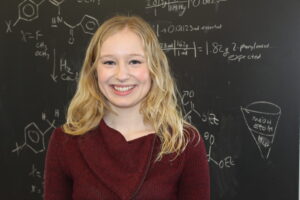 "I chose Wheaton because I appreciate how the community helps me to become involved both academically and socially, so that I can truly get the most out of my undergraduate education. I hope to go into the field of green chemistry, so that I can work to solve the problems caused by the use of hazardous materials."
Chelsea Schroeder '21, Chemistry | Townsend-Purrington Wheaton Fund Scholarship
Impactful Internships
In 2015, the college launched the Wheaton Edge, a signature program that guarantees access to internship funding to ensure that every student has the opportunity to apply their knowledge and skills in a real-world setting. Wheaton College relies heavily on philanthropic support to fund internships, research opportunities, and volunteer experiences in fields as diverse as global security, publishing, environmental sustainability, international business, and diplomacy. Wheaton students take part in immersive learning experiences around the world—currently in 36 states and 37 countries.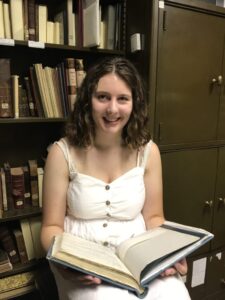 "I've always been interested in state and local history. This internship allowed me to combine my experience with early New England history with the curatorial skills I've acquired as an art history major. I was able to really develop my research skills during this internship. I hope to apply these to a future internship at a major art museum or graduate school."
Eliza Browning '22, English and Art History | Martha Van Cott Singdahlsen '57 Wheaton Fund Career Exploration Fund
Leadership Development
On campus, we are always working to update and enhance Wheaton's curricular and co-curricular offerings. We are strengthening campus-wide collaboration and experimentation so that the college can readily adapt to changes in practice, technology, and pedagogy. Students have abundant opportunities to find their passion and to hone their leadership skills through academic clubs, the arts, athletics, and through our growing programs in social entrepreneurship.
Faculty Support
Wheaton's celebrated faculty are leaders in their field of study whose commitment to undergraduate classroom teaching is equaled by the passion they bring to their research. They earn teaching and research grants from NASA, the NEA and NEH, the Whiting Foundation, Mellon Foundation, and more prestigious honors and awards. They are especially committed to the idea of a personalized education, wherein faculty work with students as collaborators, helping provide every student with opportunities to explore their own unique interests, while offering insightful guidance and support.
Gift opportunities to support our promising students and world-class faculty are outlined below.
Compass Curriculum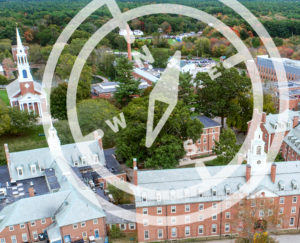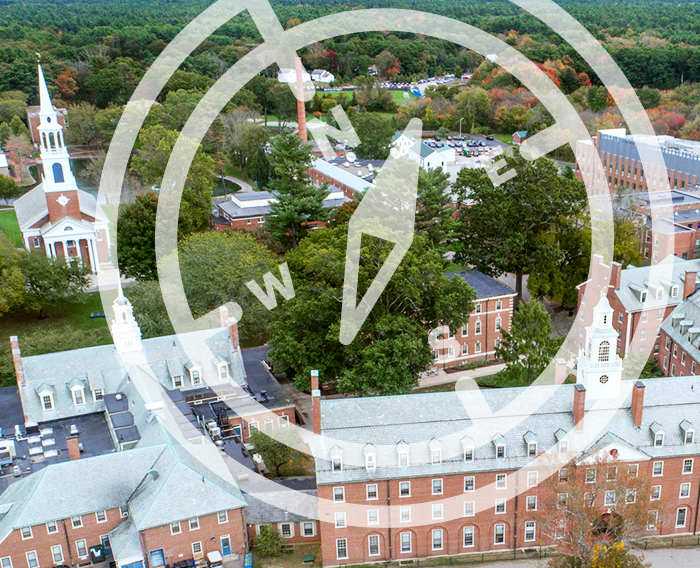 Compass gives students the freedom and flexibility to create their own path to success, with personalized advising and professional mentorship. The curriculum encourages students to connect academics to career interests and builds on Wheaton's core principles of global citizenship, experiential learning, social justice, diversity and inclusion, collaborative community and intellectual curiosity.
The Compass Curriculum reflects the key elements of a Wheaton education, encouraging academic rigor, career exploration, and skills development.
Connected First-Year Experience Taught by faculty teams, the First-Year Experience course combines the deep discussions, reading and writing of a traditional first-year seminar with cross-discipline discovery, encouraging students to consider complex problems and questions through multiple lenses, right from the start.
Sophomore Experience In their second year, students begin infusing their education with real-world experience and professional connections, through a required service or research project, internship, practicum, study abroad or other experiential opportunity.
The Major Students must choose at least one major and meet course and experience requirements for those programs or may develop an independent major, working with faculty to craft an appropriate list of coursework. Students may also choose minors and/or additional majors, with additional course requirements.
Mentored Academic Pathway (MAP) Students will meet regularly with staff and faculty advisors as they craft their educational plan, follow up, reflect and refine that plan. A required portfolio will help students reflect on their experiences, set their goals and chart their course, present their work and share with employers and post-graduate programs.
Honor Recognition for Wheaton Scholars The Compass Curriculum provides for a Global Honors recognition for students who achieve advanced proficiency in a second language, engage with other countries and cultures and complete a global project or study abroad program. Students taking classes spanning eight areas, including the sciences, social sciences and arts/humanities, will be recognized as Eliza Wheaton Arts and Sciences Scholars. And students who pursue Wheaton's mission of social justice, inclusion and diversity by taking courses that address these issues across several departments, will be distinguished as Taylor and Lane Social Justice Scholars, which has been named for the first two African-American women to graduate from Wheaton.
Professional Experience and Mentorship Other elements can be built into a student's path to guide and support them while encouraging them to develop key skills in their fields:
LEAPS certificate: LEAPS stands for Liberal Arts and Professional Success, a set of elective courses that are skills-focused, interdisciplinary and experiential, overseen by both a faculty advisor and alumni mentor.
Skills courses: Half-credit elective courses that help build specific professional and life skills.
The Wheaton Edge: Guaranteed support for internships and other deep-impact experiential learning opportunities as well as campus leadership experiences.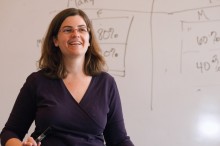 "Compass provides the opportunity to meet many more students where they are when they arrive at Wheaton. It will help them forge paths that fit with their own interests and their own strengths, blending the breadth of a liberal arts education with preparation for life after college. It honors the kind of risk-taking and intellectual curiosity that we hope our students bring to Wheaton or develop once they're here."
Karen McCormack, Ph.D., Professor of Sociology
Wheaton seeks support for the continued implementation of the Compass Curriculum. Gift opportunities can be found below.
Center for Collaborative Teaching & Learning
Wheaton is a community filled with innovative educators who are dedicated to student success. With so many examples of exciting pedagogy, it makes sense that the Center for Collaborative Teaching and Learning (CCTL) highlights the creativity and excellence of our own master educators.
As a driver of sustained curricular innovation, the Center for CCTL reflects Wheaton's values as a culturally and racially diverse learning community that is inclusive of different learners. The center will partner with its collaborators to develop programming to understand the diversity of our student body and to support engaged inclusion in the classroom and in co-curricular learning. Headquartered in the Madeleine Clark Wallace Library, the CCTL promotes faculty and staff scholarly research and publication in the fields of teaching and learning and educational development.
"At Wheaton the relationships that we build with each other have always been integral. The Center for Collaborative Teaching and Learning amplifies the power in our disposition to work together in the classroom and beyond to build a learning community where transformation for students and for our college takes place. It asks faculty and staff to envision students as thought partners, and students to envision what it might be like to be agents in the design of their learning."
M. Gabriela Torres, Ph.D.,  Professor and Chair of Anthropology | Co-Coordinator, Public Health Program | Co-Director, CCTL
Gift opportunities to support the CCTL can be found below.
Leadership Gift Opportunities
As together we face the many challenges to daily life brought on by the COVID-19 pandemic, we believe that the resiliency of the Wheaton community will ultimately serve to strengthen our institution. We have developed a great deal of momentum over the last three years, raising $52.3 million in support, and we are focused on generating support to enhance virtually every aspect of the Wheaton experience.
The liberal arts education that Wheaton provides is a powerful force for creating positive change in our world, and we will continue to build on that tradition. Our student enrollment has grown by more than ten percent since 2014. Our guarantee that all students will have the opportunity for a funded internship is defining our brand for this generation of Wheaton students. And our commitment to innovation in our Compass Curriculum and in our growing programs in social entrepreneurship have helped to raise our profile in a very competitive higher-education market.
We appreciate your investment in Wheaton College, and we welcome the opportunity to partner with you on the following strategic initiatives.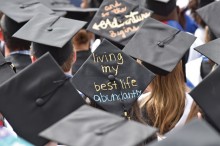 Wheaton Fund
Invest Today. Inspire Tomorrow.
The Wheaton Fund is a "Possibility Fund" that needs gifts of every size (every year) to accelerate our momentum. For example, three donors making gifts of $5,000 could support the creation of one new smart classroom, while five donors contributing $10,000 each could support post-season competition for student-athletes.
$1,000 Conference Costs
$2,500 Digital Subscriptions
$5,000 Lab Supplies/Classroom Technology
$10,000 Campus Renewal/Special Initiatives
$10,000–$25,000 Faculty Research Fund
$15,000–$25,000 Internship Fund
$25,000–$100,000 Scholarship Fund
$25,000–$50,000 Facilities initiatives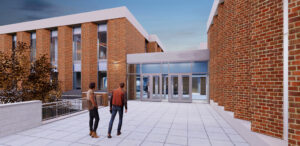 Diana Davis Spencer Discovery Center
Dedicated to Free Speech and Innovation
Project scope encompasses 70,000 square feet of the
second (Business & Management) and third floors (Psychology) of the former Science Center, as well as the Filene Center. Plans call for a full interior demolition, with a reconfiguring of floor layouts, access routes, size and configuration of offices, classrooms, research suites, conference rooms, the WINHub idea incubator, and the Lab 213 Makerspace.
$2 million Business and Management Suite
$2 million Psychology Suite
$1 million Makerspace
$1 million WINHub
$250,000 Presentation Space
$100,000 Projects Shop (2 available)
$100,000 Media Classroom
$100,000 Foyer/Lounge (2 available)
$75,000 Conference Rooms
$50,000 Smart Classrooms (10 available)
$25,000 Student Study Areas
$10,000 Faculty Offices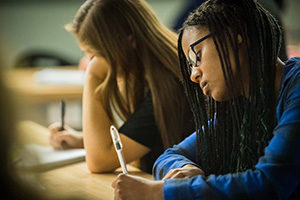 Student Support
Creating Opportunity
To ensure that today's Wheaton students graduate without mortgaging their future and to ensure a diverse and inclusive campus community, we must increase funding for scholarships, research opportunities, athletics, and out-of-class learning experiences.
$100,000 Endowed Scholarship Fund
$15,000–$25,000 Scholarship Fund
$15,000–$25,000 Internship Fund
$10,000–$50,000 Student Excellence Funds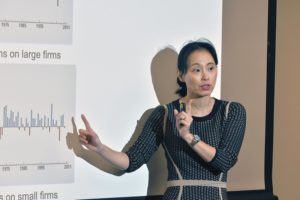 Faculty Support
Leaders in Liberal Arts Education
To recruit, develop, and retain an exceptional faculty in a very competitive environment, Wheaton needs resources for lab start-up packages and to fund travel to conferences near and far where our faculty can present their research and network with other thought-leaders in their disciplines.
Endowed Chair or Visiting Professorship, please contact Merritt Crowley, Vice President for College Advancement, at 508.286.3464.
$50,000–$250,000 Named Faculty Innovation Funds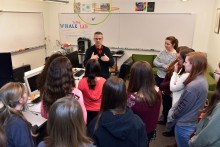 Compass Curriculum
A Progressive Education with Timeless Values
Funding—both endowed gifts and current-use gifts to the Wheaton Fund—will be critical to the success of the Compass Curriculum to ensure that Wheaton thrives and prepares our students now and in the coming decades.
$100,000 Course Development Funds
$50,000 Professional Development Funds
$25,000 Student Opportunity Funds
$10,000 Software / Assessment Tools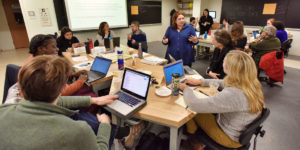 Center for Collaborative Teaching and Learning
Focusing on Pedagogy and Student Success
Operational funding is needed to sustain the services and outreach of the Center for Collaborative Teaching and Learning. Areas of support include research projects, curriculum review and development, conference travel, stipends for students, technology, workshops, and special events.
<$2 million Name and Endow the Center
$50,000–$250,000 Named Faculty Innovation Funds
$10,000–$50,000 Student Excellence Funds
$10,000–$25,000 Computing and Technology Funds
$10,000–$25,000 Diversity and Inclusion Funds
$10,000 Conference and Travel Funds
$10,000 Programmatic Funds
$10,000 Books and Periodicals Funds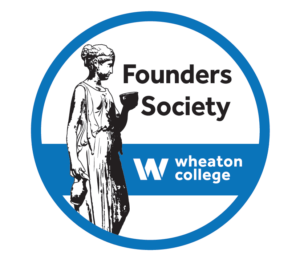 Founders Society
Gifts of Legacy
Have you already included Wheaton in your estate plan?
By telling the college that you have Wheaton in your will or estate plan, or by establishing a life-income gift with the college, you help ensure that Eliza Baylies Wheaton's vision endures.
You can become a member of the Founders Society by completing this online Confidential Estate Intention Form. We are honored to welcome new members of the Founders Society for gifts of all sizes.
Learn more about Planned Giving at Wheaton College, or for confidential assistance, please contact:
Suzie Hurd Greenup
Associate Director, Major Gifts and Gift Planning
508-286-3393
greenup_suzan@wheatoncollege.edu