Otis Social Justice Award
November 6, 2017 @ 7:00 PM

-

8:30 PM
The college will present the 2017 Otis Social Justice Award to an East African social entrepreneur whose work is highlighted in the critically acclaimed 2016 film, Queen of Katwe. 
Robert Katende introduced and developed chess programs in the slums of Kampala, Uganda, and in the refugee camps in Gulu, northern Uganda, an area severely affected by Kony's Lord's Resistance Army. Today, his non-profit organization, Som Chess Academy, helps youngsters in the slums realize their full potential through chess, by integrating principles of the game with management of daily challenges in life, enhancing abstract thinking, creativity and innovation.
The Walt Disney-produced movie tells the story of how his chess ministry program affected the life of Phiona Mutesi, who rose from the slums to become the Ugandan chess champion, thus earning the affectionate title of the "Queen of Katwe" (the area where she lived).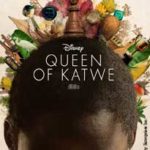 Katende will speak at during the award ceremony, and he and Phiona Mutesi will participate in a panel discussion moderated by Wheaton alumnus Ted Nesi '07, a reporter and anchor at WPRI TV-12 in Providence, RI. A reception will be held in the chapel immediately after the award presentation and discussion.
The Otis Social Justice lecture series was established in 1959 through the generosity of Henry Witte Otis, whose children included two Wheaton graduates. Eleanor Roosevelt was among the earliest Otis lecturers (1962). Today, the purpose of the Otis Fund has broadened to support a colloquium in social justice–a forum through which the Wheaton community addresses key contemporary social issues.
The first Otis Social Justice Award was presented in 1990 to former U.S. Surgeon General C. Everett Koop. Other recipients include Marian Wright Edelman, founder of the Children's Defense Fund; author Barbara Ehrenreich; Sister Helen Prejean, whose first book formed the basis for the film Dead Man Walking, and activist and journalist Gloria Steinem.
Watch on the Web
If you can't join us for the Otis Social Justice Award and Lecture in Cole Memorial Chapel, you can watch the ceremony and discussion online.