MLK Book Drive Kickoff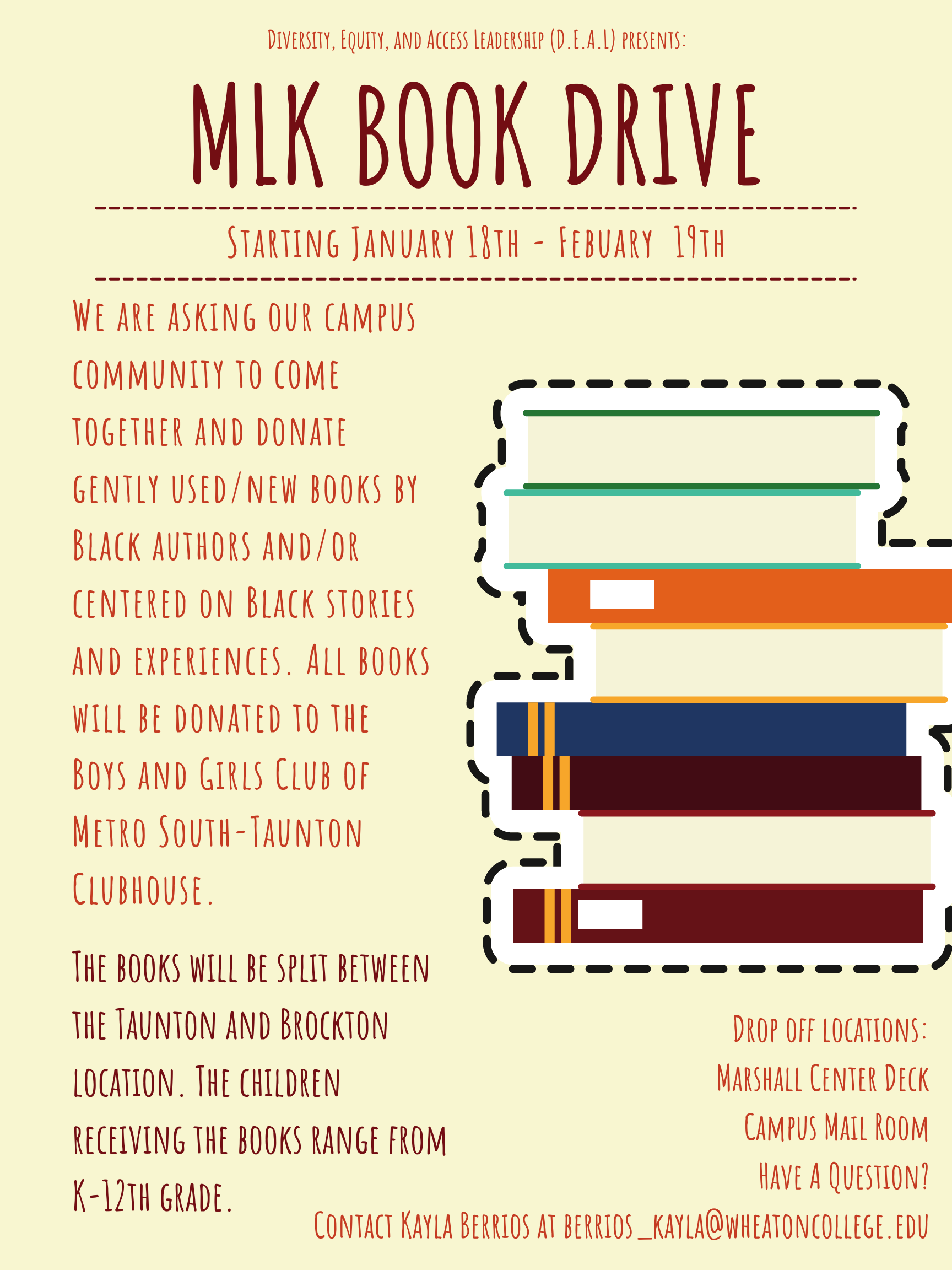 The Diversity, Equity, and Access Leadership (DEAL) will be launching an MLK Book Drive from January 18 – February 19, 2021.
We are asking our campus community to come together and donate gently used/new books by Black authors and/or centered on Black stories and experiences. All books will be donated to the Boys and Girls Club of Metro South-Taunton Clubhouse. The books will be split between the Taunton and Brockton location. The children receiving the books range from K-12th grade. Drop off locations are the Marshall Center Deck and the Campus Mail Room. Wheaton community members are also welcome to mail books directly to the Marshall Center at Wheaton.
If you have any questions please contact Kayla Berrios at berrios_kayla@wheatoncollege.edu.