MAP Day Spring 2022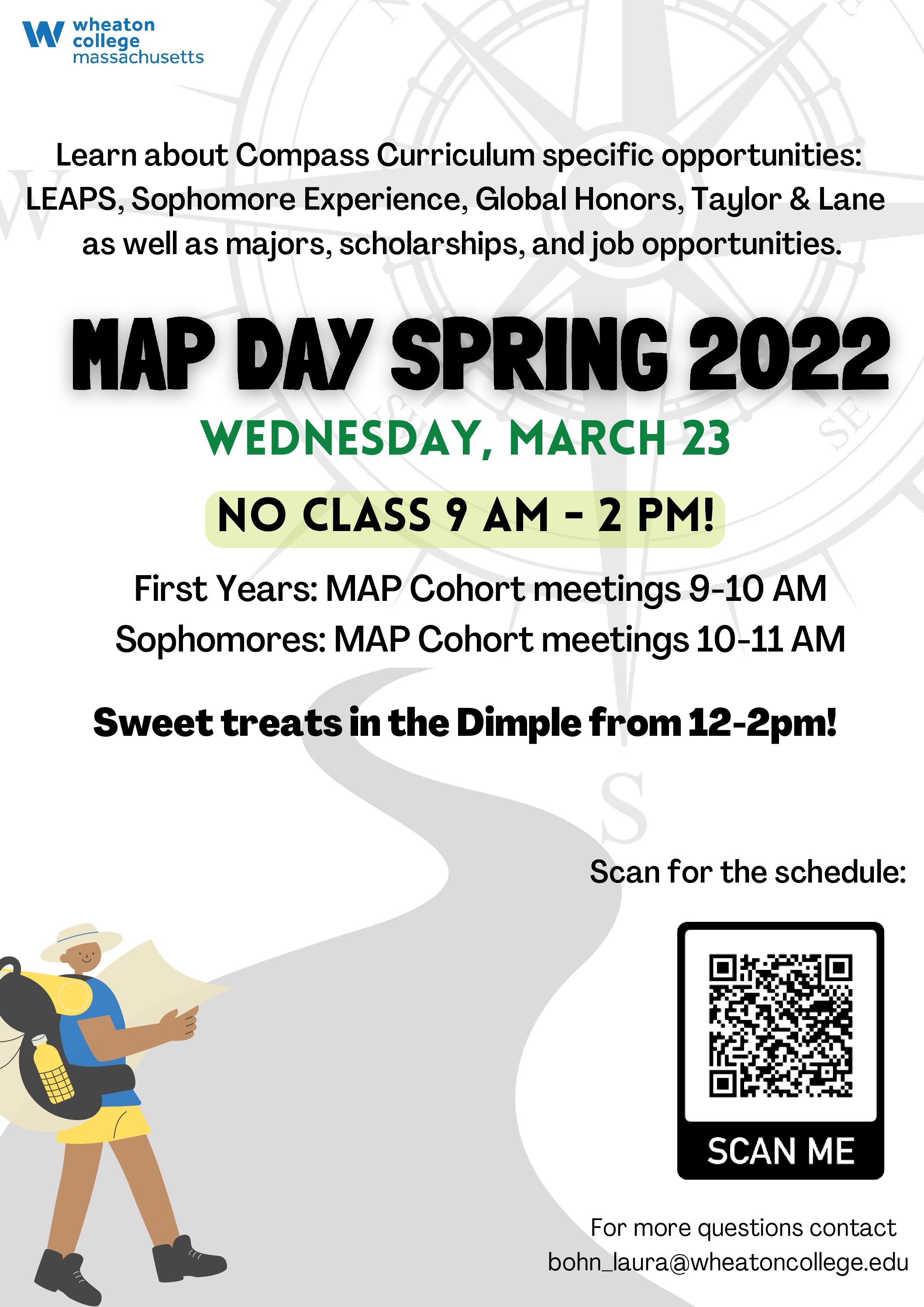 WHEATON MAP: Mentored Academic Pathway (MAP), a process of reflection, inquiry, and planning through which students choose their paths through courses, majors, experiential opportunities, and co-curricular activities.
MAP Day Spring 2022: Wednesday, March 23 – A day set aside to reflect on our individual and collective journeys, build a stronger, more inclusive community, and make a thoughtful plan to move forward.
Learn about Compass Curriculum specific opportunities: LEAPS, Sophomore Experience, Global Honors, Taylor & Lane as well as majors, scholarships, and job opportunities. No class 9:00 a.m. – 2:00 p.m.
First Years:  MAP Cohort meetings 9–10 a.m. |  Sophomores:  MAP Cohort meetings 10–11 a.m.
Sweet treats in the Dimple from 12–2 p.m.!
Questions?  Contact bohn_laura@wheatoncollege.edu