Honors Thesis Parade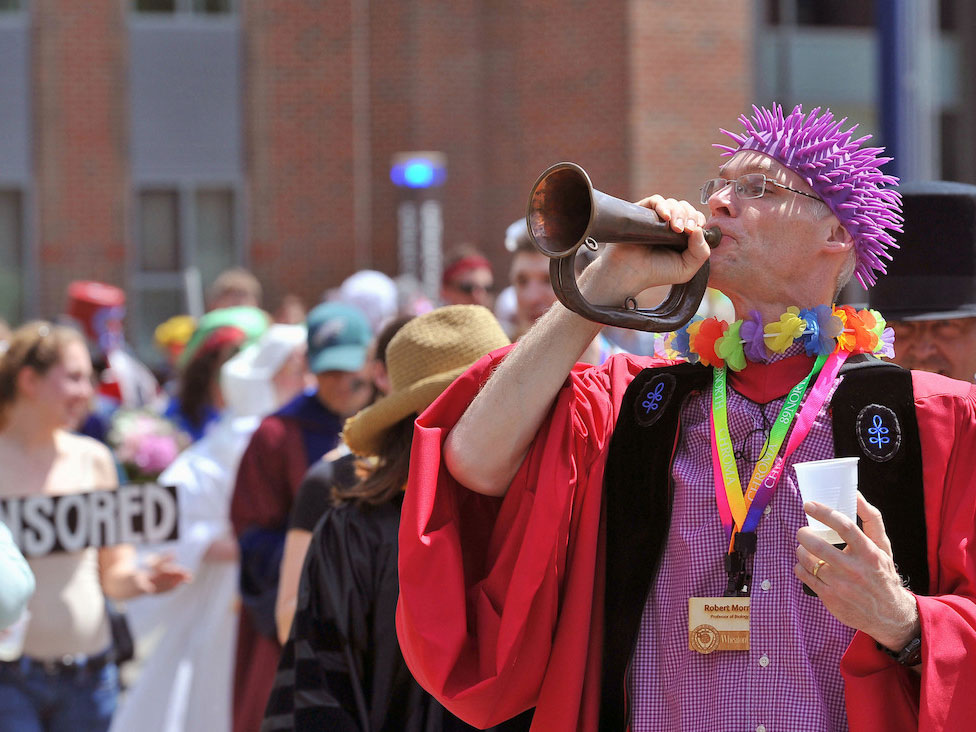 The Annual Honors Thesis Parade is Monday May 16th.  The parade commences at 11:45 at the main doors of Mars Center for Science and Technology and proceeds around the Dimple to the Registrar's office.
All are welcome to march along with the honors thesis students or stand around the Dimple and watch!