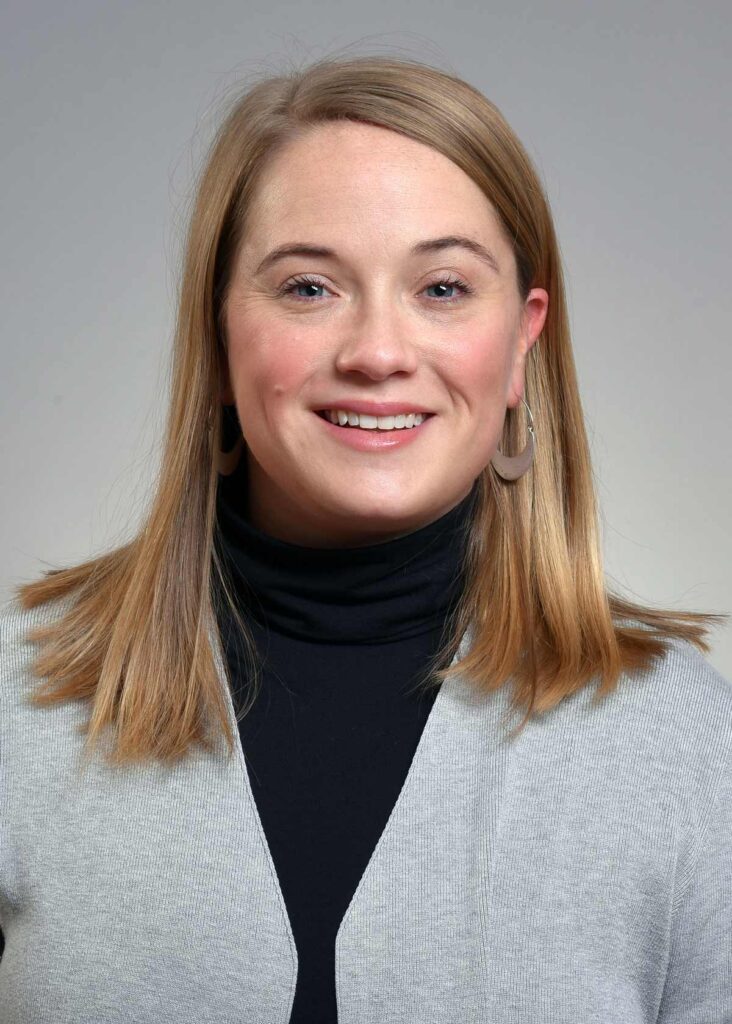 Kate Puopolo, LMHC (she/her)
Associate Dean for Health and Wellness & Director of Counseling
puopolo_kate@wheatoncollege.edu
Kate has over 10 years of experience working with college-aged individuals as well as children, adolescents, families and couples in both community mental health, outpatient, residential and private practice settings. Kate earned her Bachelor's degree from The College of the Holy Cross in Worcester, Massachusetts and earned her Master's degree from Boston College in Chestnut Hill, Massachusetts, and is a Licensed Mental Health Counselor (LMHC) in the Commonwealth of Massachusetts. Kate was the director of a community based mental health program for over 5 years before coming to Wheaton College. Kate brings with her professional experience in community based mental health, trauma, Obsessive-Compulsive Disorder, depression, and anxiety, among other areas of practice. Kate aims to work with individuals in a collaborative, strengths-based manner and is an LGBTQIA-affirming therapist. When not at work, Kate enjoys reading, spending time with her family, and being outdoors, particularly at the beach.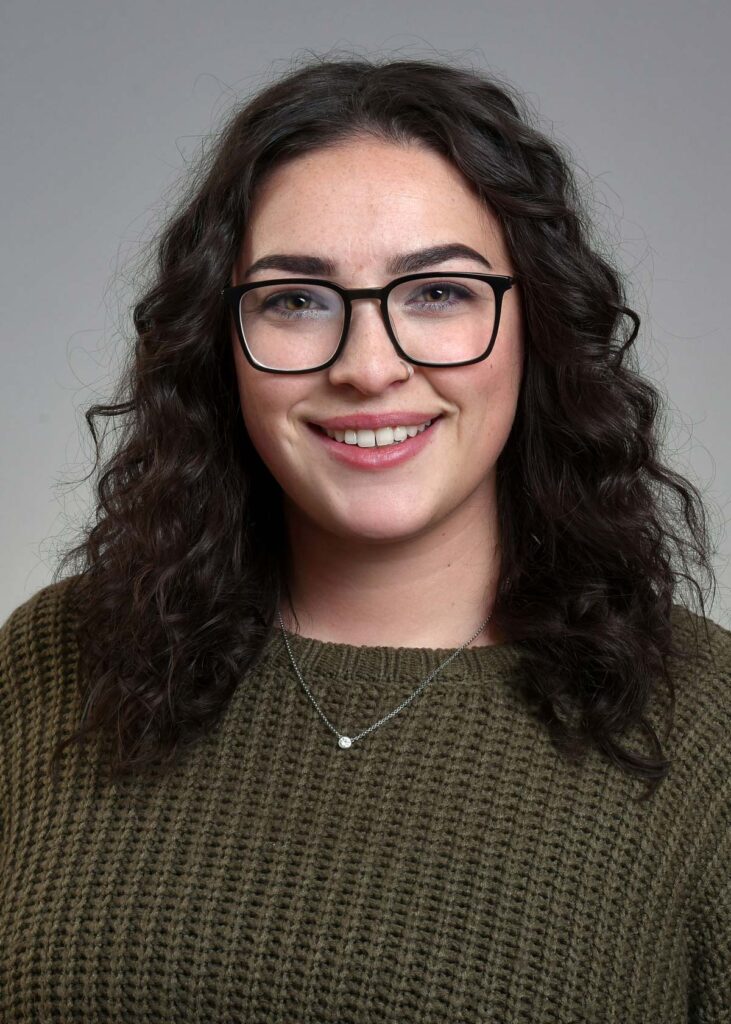 Carly Ladd, LMHC (she/her)
Assistant Director of Counseling and Training Director
ladd_carly@wheatoncollege.edu
Carly moved to Massachusetts from Maine in 2013 and went on to earn both her Bachelor's and Master's degrees in psychology at Bridgewater State University. Carly became a Licensed Mental Health Counselor (LMHC) in July 2022. Carly has professional experience in community based mental health, working with underserved and marginalized populations, including LGBTQIA+ communities, homelessness, and gang-involved youth. Carly's therapy style is collaborative, practical, holistic, and LGBTQIA-affirming. Carly's clinical work centers around the social ecological model which understands that health and wellness are affected by the interactions between individual, relationship, community, and societal influences. Outside of the Counseling Center, Carly enjoys cooking, practicing sustainability, and spending time with her dog, Tito.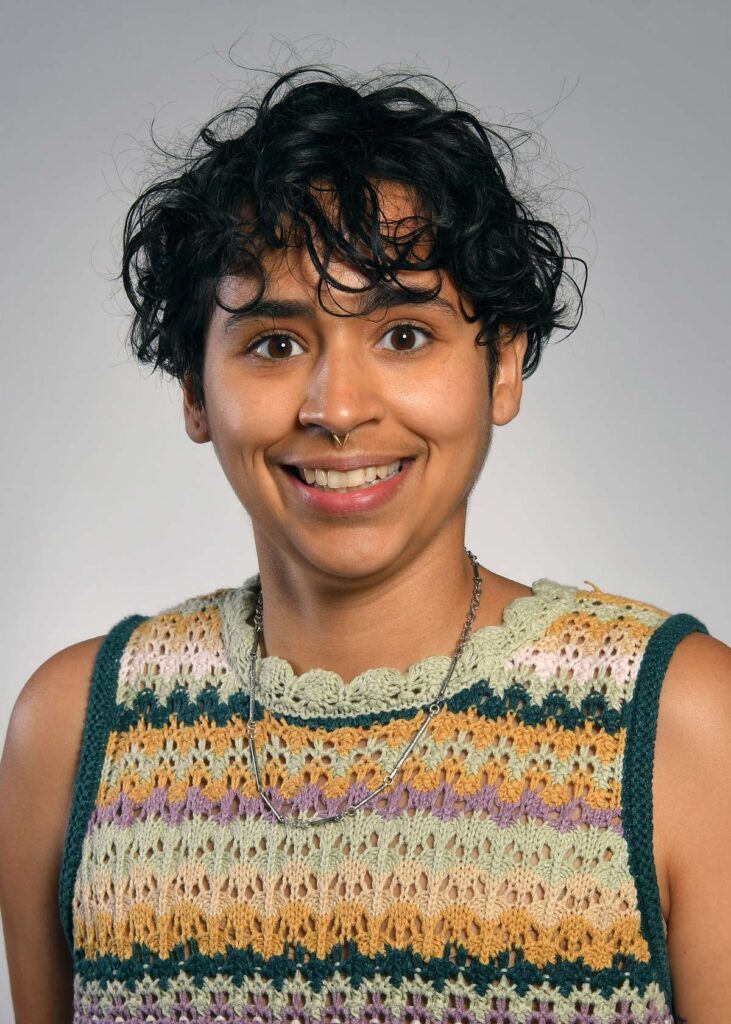 Melanite Gonzalez (they/them)
Case Manager and Outreach/Education Coordinator
gonzalez_melanite@wheatoncollege.edu
Melanite grew up in Central Falls, Rhode Island and is the first in their family to attend college. They earned their Bachelor's in Human Development & Families from the University of Rhode Island. Upon graduating, they spent five years working at various mental health and non-profit organizations supporting youth and families. Feeling limited by the constraints of the traditional mental health care system, Melanite left the field and their home state of Rhode Island and spent the past few years learning different healing modalities and skills. Melanite is a 200-hour certified yoga teacher and is certified in trauma-informed yoga & mindfulness. Melanite's movement & space holding is with the mission of providing a safe space for queer humans to move and align with their bodies. Melanite is a compassionate mentor and advocates for those in need. They can connect across differences of all kinds and are committed to helping others on their paths to thriving and greater freedom. They believe that with the right kind of support, everyone is capable of thriving.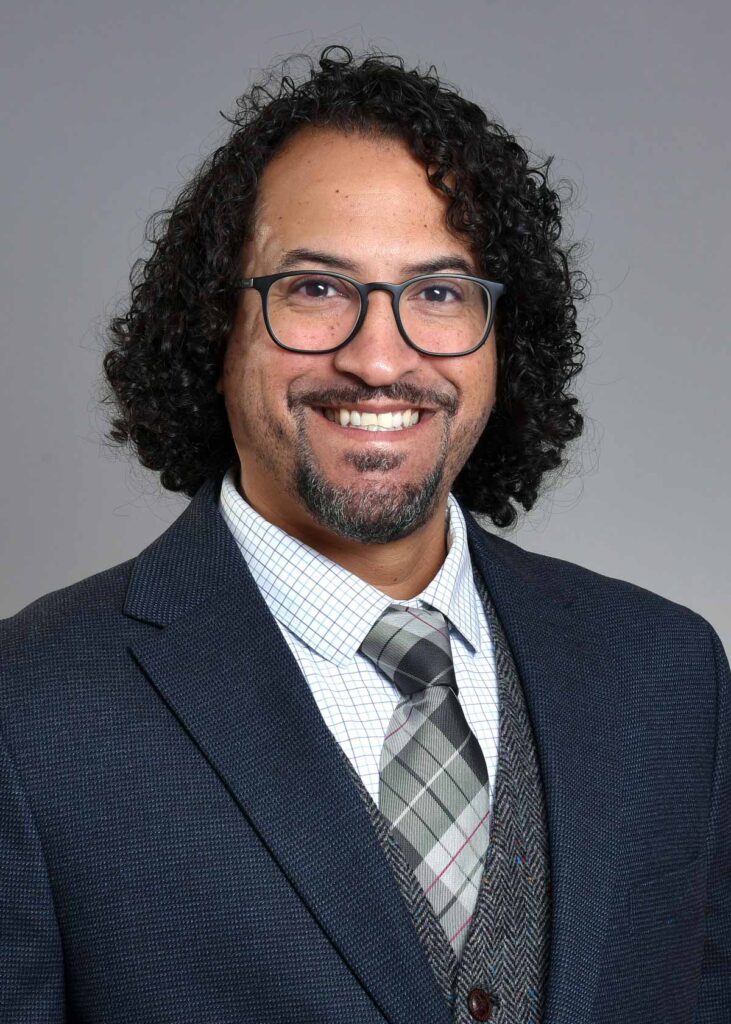 Manuel "Manny" Andrade, MA (he/him)
Staff Clinician
andrade_manny@wheatoncollege.edu
Manny has earned a Bachelor's degree in business administration from Eastern Nazarene College in Quincy, MA and subsequently earned Bachelor's and Master's degrees in clinical Psychology from Bridgewater State University. Manny is joining the Wheaton community after serving as a mental health professional at a community based mental health center located in Taunton, MA for the last 3 years. Manny is a first generation American, the second in his family to earn a four-year degree, and the first in his family to earn a graduate degree. Manny describes his therapeutic style as collaborative and 'person-centered' by helping others uncover solutions that work best for them. At home, Manny loves spending time with his wife, 2 sons, and his dog Tailz. Manny enjoys listening to and creating music, spending time with his friends, and playing basketball while he still can. Manny hopes his life experience and unique perspective will help to support Wheaton students as they continue their own life's journey, their pursuits of higher education, and the life they want to lead."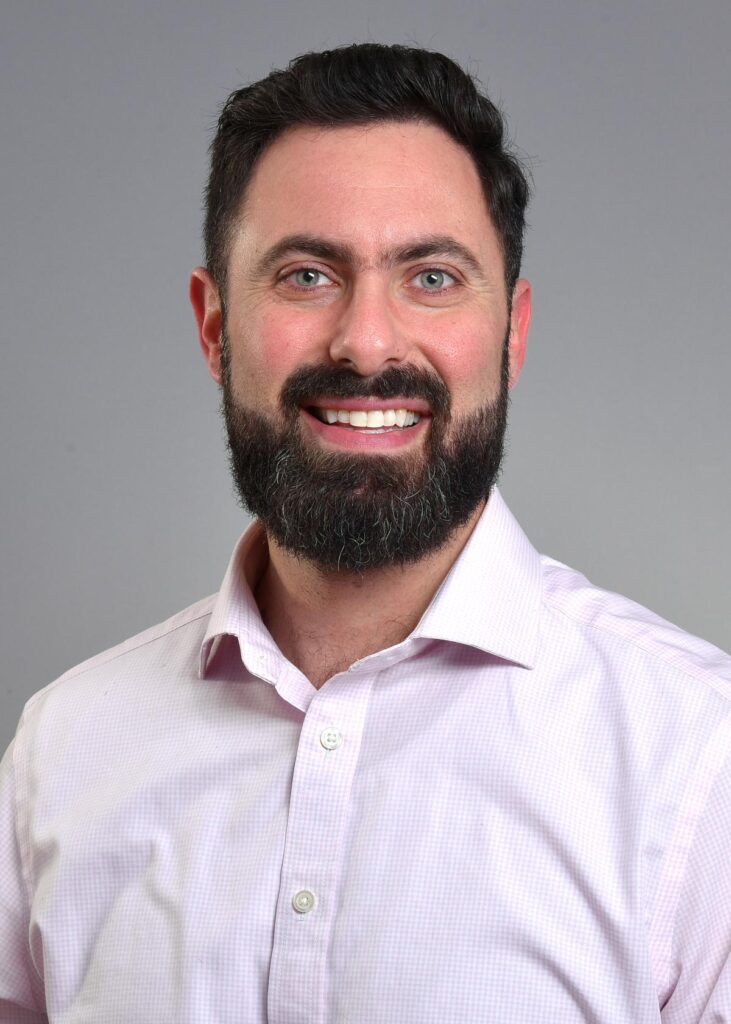 Rubin "Ruby" Yarmush, LMHC (he/him)
Staff Clinician
yarmush_ruby@wheatoncollege.edu
Ruby has lived in Massachusetts for most of his life. He is a mental health counselor with a Master's in counseling psychology from William James College and a bachelor's in biology from Yeshiva University. Ruby has worked in several college counseling centers in Massachusetts. His therapeutic style is person-centered and strength based. Ruby's clinical interests include substance use, anxiety, OCD, family dynamics, and identity development. Outside of counseling, he enjoys spending time with family and friends, playing and following sports, and woodworking.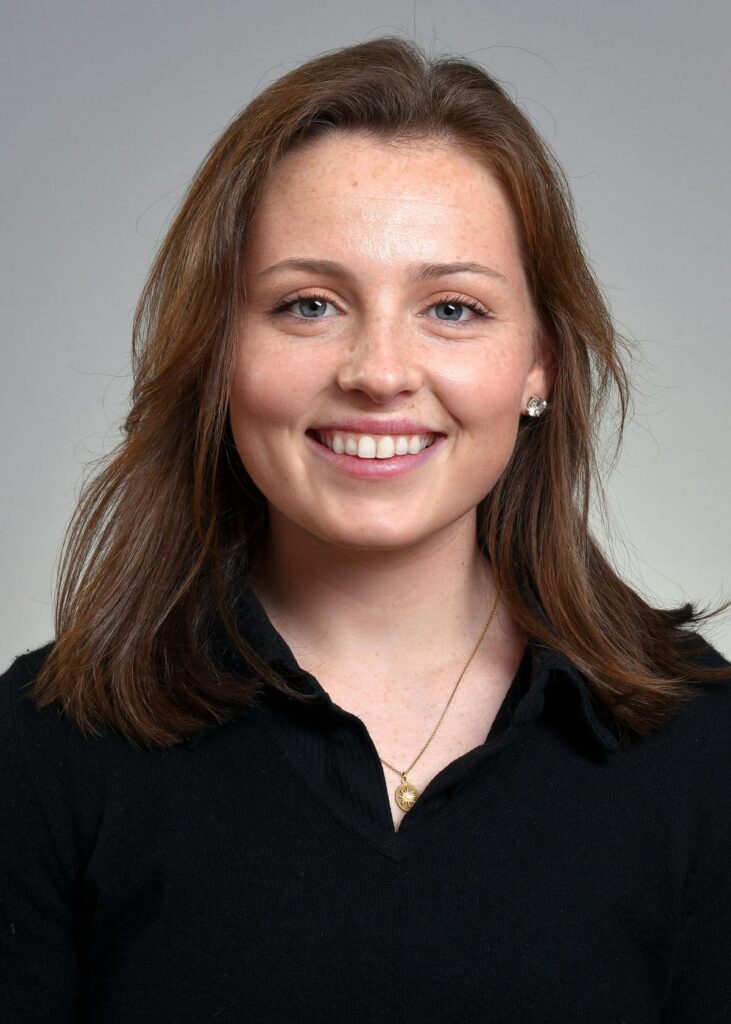 Allison "Ally" Irish, BA (she/her)
Graduate Trainee
Ally lives on the South Shore of Massachusetts while attending a doctorate program at William James College, where she is studying to receive her PsyD in Clinical Psychology. Ally attended Saint Anselm College for undergraduate school, where she earned her Bachelors of Arts in Psychology and played Division II lacrosse. Ally co-founded The Head Game Project at Saint Anselm, a student-athlete peer-to-peer advocacy group for mental health. She has also worked in several out-patient and in-patient mental health settings, providing ABA and counseling services to a diverse population of children and young adults. Ally advocates for mental health to be viewed as a parallel to physical health in hopes of creating comfortability, lowering stigma, and increasing resources. Outside of her studies and internship at the Counseling Center, Ally enjoys running outside and spending time with her family and friends, including her two dogs Hazel and Mulligan.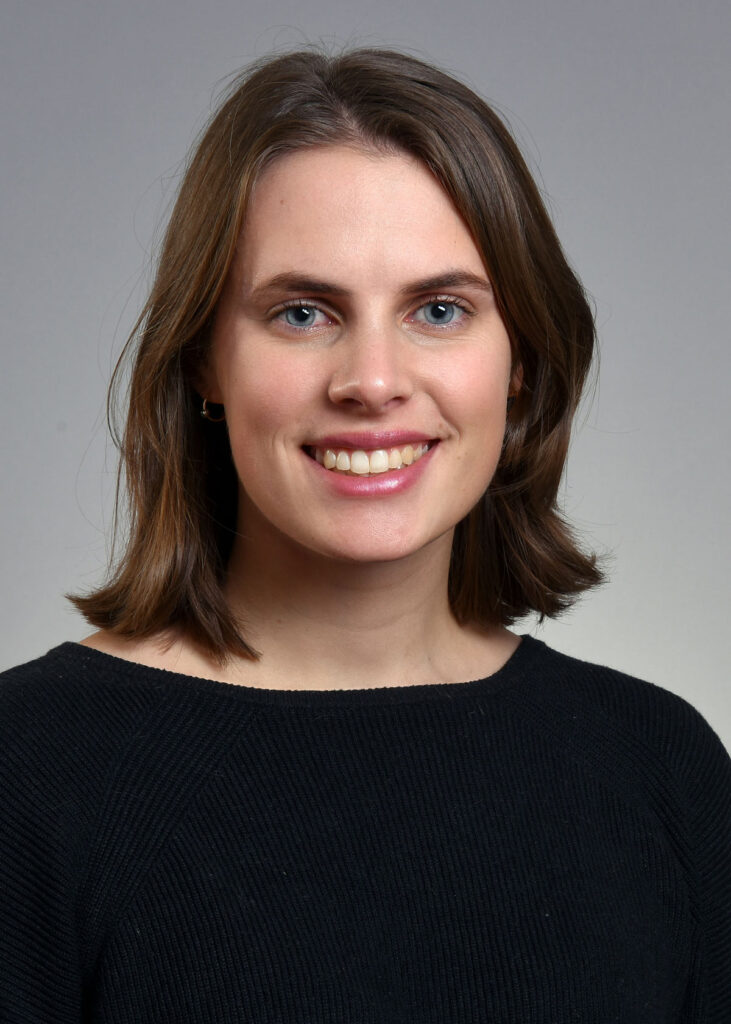 Carolyn "KK" Patterson, BA (she/her)
Graduate Trainee
KK grew up on the South Shore of Massachusetts and recently relocated to Boston for her graduate program. KK is a doctoral student at William James College, earning her degree in Clinical Psychology. KK graduated from Connecticut College as a double major in Psychology and Human Development. Following graduation, KK was a family therapist in the Boston area, supporting families in crisis with various backgrounds. KK's professional work experience includes working with underserved populations, family relationships, and transitional age youth. KK's therapy approach is person-centered, strength-based, creative, and personable. KK prioritizes the importance of self care and well-being while also acknowledging the power of respectful and meaningful relationships. In KK's freetime, she enjoys playing ultimate frisbee, exploring the outdoors, spending time with friends and her cat, and watching sports (go Celtics) or scary movies.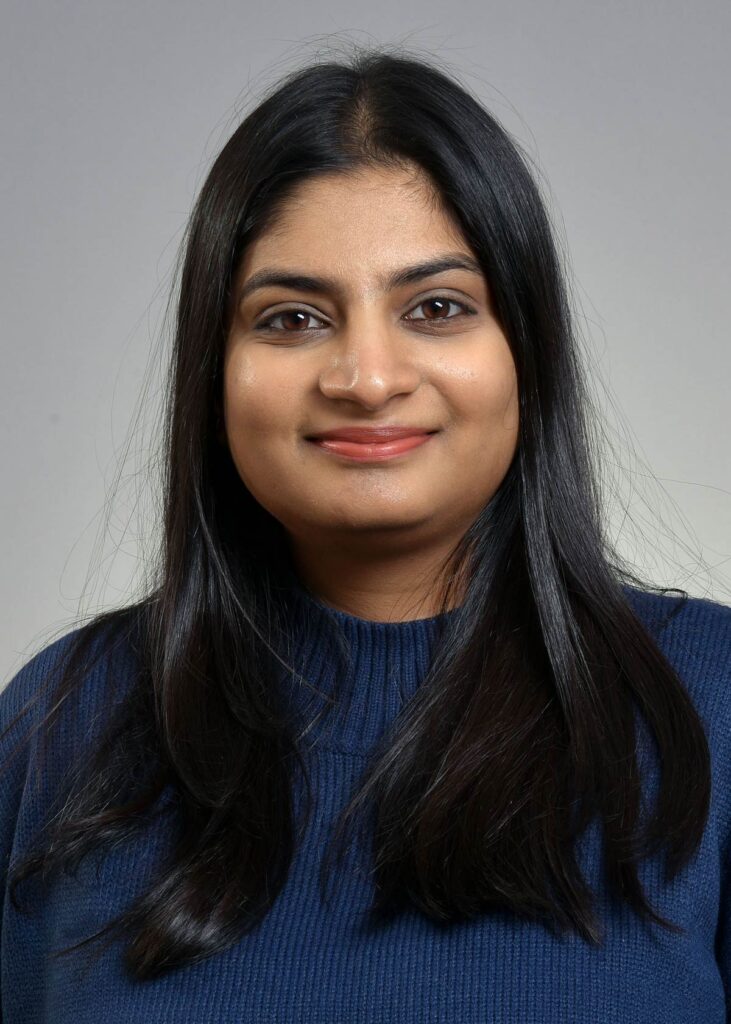 Vanshika Jain, MA (she/her)
Graduate Trainee
Vanshika grew up in India where she earned her Bachelor's and Master's degrees in Clinical Psychology. She moved to Boston in 2021 to pursue another graduate degree in Clinical Mental Health Counseling from William James College. In the last 4 years, Vanshika has worked part time in various educational and mental health settings and is proficient in providing services in English and Hindi. Vanshika considers counselors and clients as fellow travelers where clients are the expert on their lives. Using a compassionate and strength-based approach, she believes in creating a conducive environment to process one's lived experiences. She also places high value on incorporating social justice into her practice. When not in a professional role, Vanshika loves to cook and fill her time with art and binging TV shows.