Valerie Tobia, LICSW, MPH (She, Her, Hers)
Director of Counseling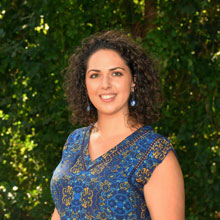 Valerie is a graduate of Wheaton College and was happy to return to campus as the Director of Counseling and Health Services in fall 2016.  As Director, Valerie oversees all aspects of the Counseling Center and Student Health Services including programming, outreach, service provision and training.  Valerie also works with the greater Wheaton community to provide support, education and strategic planning to promote and build sustainable wellness on campus. As a Public Health Social Worker, Valerie believes in prevention, helping all people find feasible ways to integrate wellness practices into their lives, and individualized therapy targeted at helping people uncover their strength, truth and sense of balance.
Prior to returning to Wheaton, Valerie obtained her Master of Social Work and Master of Public Health degrees from Boston University and has worked in hospitals and community based programs focused on providing services to underserved populations impacted by health disparities. Valerie specializes in trauma, adolescent, young adult health and maternal and child health.  When not on campus, Valerie likes to cook, travel, spend time with friends and learn about new cultures, history and people.
Jackie Menard, LICSW (She, Her, Hers)
Assistant Director of Counseling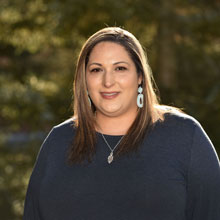 Jackie is Staff Clinician who has been working at Wheaton College since April 2018. Jackie graduated from Northeastern University and obtained her Master of Social Work from San Jose State University. Jackie has worked in a variety of social service inpatient/outpatient, residential, hospital and private practice settings and truly enjoys the work that she does. She practices from a solution focused, advanced multi-systemic perspective, integrating multiple therapeutic techniques, interventions and theories in order to best meet the needs of the individuals she is working with. Jackie feels her role is to assist and support students in their paths towards wellness. Jackie specializes in depressive, adjustment and anxiety disorders, stress reduction and women's issues. When not on campus, Jackie enjoys traveling to visit family and friends in California, going to the beach and going on adventures with her family.
Alex DeFelice, MS (He, Him, His)
Staff Clinician and Case Manager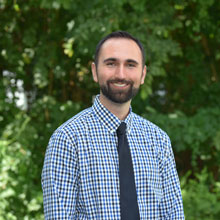 Alex has worked at Wheaton College since May 2018, although his experience with the institution precedes this hire date. During his Master of Counseling Psychology program through Northeastern University, Alex served as a Mental Health Counseling Intern within the Counseling Center. Now, Alex is a full-time Staff Clinician and Case Manager who provides individual counseling to currently enrolled Wheaton students and collaborates with local providers within the larger community to assist students with off-campus referrals. When Alex engages with students, he utilizes a person-centered, strengths-based approach that meets students where they are at and empowers them to achieve their potential. Alex has held various student leadership roles during his undergraduate experience at Western New England University that have provided him with a larger understanding of the college experience, a greater appreciation for college students, and a stronger passion for making a difference in the lives of young adults. Outside of this, Alex enjoys golf, creative writing, and any time spent with family and friends.
Marelin Dost, LICSW (She, Her, Hers)
Staff Clinician and Outreach Coordinator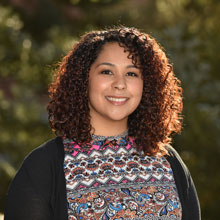 Marelin joined Wheaton College Counseling Center in January 2020. Marelin is Bilingual and can provide counseling services in Spanish or English for students. Her counseling practice is informed by evidence-based, social justice, and holistic approaches. She uses these modalities to help clients create goals and individualize their therapy experience with the ultimate goal to increase personal growth and ability to cope with life stressors. Her areas of specialization include anxiety, stress management, trauma, cultural difficulties, self-esteem, and relationship issues. Additionally, Marelin strives to provide a culturally affirming supportive space to validate the experiences of students whose identities include being a person of color, bi/multicultural, and 1st generation. Marelin holds a Master's degree in Social Work from Bridgewater State University and is a Licensed Independent Clinical Social Worker. She has experience working in community and outpatient behavioral health institutions within diverse communities. When not on campus, Marelin enjoys engaging in arts and crafts, yoga, photography, cooking, and socializing with friends and family.
Elizabeth Dixon (She, Her, Hers)
Social Work Clinical Intern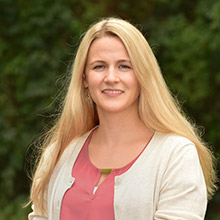 Elizabeth is pursuing a Master of Social Work degree at Bridgewater State University. She is excited to be a part of the Wheaton College Counseling Center this year. Elizabeth has experience supporting individuals diagnosed with major mental health disorders through a variety of practices ranging from connecting them with resources to overcome barriers, to promoting their understanding of and ability to cope with their symptoms. Elizabeth's interactions with individuals she supports are informed by person-centered, strength-based, and evidence-based practices. Through this lens, she hopes to empower students here at Wheaton to meet their personal and academic goals. When not on campus, Elizabeth enjoys spending her time with family, traveling, eating good food, and binge watching TV shows.
Alexis Jankowski (She, Her, Hers)
Mental Health Counseling Clinical Intern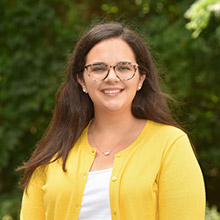 Alexis is a graduate student completing her counseling internship at Wheaton College. She is currently studying to earn her Masters Degree in Mental Health Counseling from the Lynch School of Education at Boston College. Alexis has prior experience working with college-aged students, and is interested in continuing to work with this population. She is also interested in research, with her specific interests including better understanding the complex experiences of people with marginalized identities. In order to support students and help them achieve their goals, Alexis utilizes multiple therapeutic perspectives and techniques, while maintaining a social justice-informed approach. In her spare time, Alexis likes reading, walking her dog, and spending time with her family and friends.