Welcome
Dear Class of 2011,
Welcome to your new class page! This will be a space for you to hear from class officers, reconnect with classmates, learn about ways to get more involved, share photos, and register for upcoming events happening with your class and in your area. This page will be a resource for you and your classmates, and would like you to visit often! We hope to see you back at Wheaton in the coming years.
Warmly,
Marco & Michaela
Wheaton College Staff Liaisons
Class Leadership
Class Treasurer- Abigail Erle
Class Vice President- Emily Firment
Wheaton Fund Co-Chair- Scott Nickle
Class Webmaster- Aubrie Pace
Secretary/Class Notes- Emily Parker
President & Secretary- Anna Wetterhorn
Wheaton Fund Co-Chair- Steven Zerbini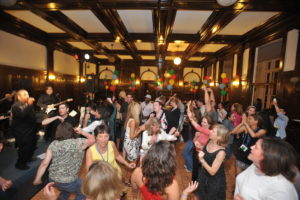 10th Reunion
May 20-22, 2022
Stay tuned for more information!
Getting Involved
Interested in becoming more involved with your Class?
The following Class Officer positions are open:
Wheaton Fund Co-Chair
Wheaton Fund Gift Committee Members
Class Photo