Alumni awards help to recognize the hard work and dedication of individuals within their community and to Wheaton.
The Alumni Achievement Award recognizes the hard work and dedication of individuals who have made significant contributions to their community, distinguished career accomplishments, or volunteer service to Wheaton.
---
Share Alumni Successes With Us
The Alumni Relations team and the Alumni Board of Directors are asking you to share interesting news and stories about yourself or fellow alumni.  Do you know someone who has made an impact in their community, received an award in their professional life, or are dedicated to Wheaton community?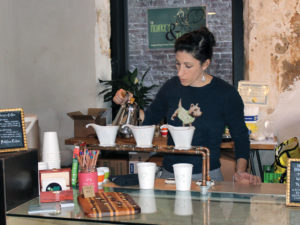 Community Impact
Lisa Miccolis '06
Transitioning into adulthood is difficult, but for youth aging out of foster care, the challenges can seem insurmountable.
When these individuals leave the system at age 18, they no longer are eligible for support services, and often have no family, job or mentors to guide them on their path to self-sufficiency. About 40 percent of former foster care youth experience homelessness, and one out of three will live in poverty.
"No one at that age is ready to handle everything on their own," said Lisa Miccolis '06. read more…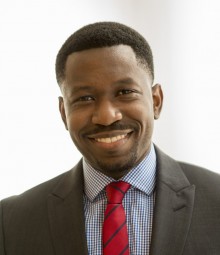 Professional Accomplishments
Derron Wallace '07
Derron Wallace '07 is an Assistant Professor of Education and Sociology at Brandeis University. He recently received an award for the Best Paper in International Studiesfrom the American Educational Research Association (AERA) for his article on "Negotiating Girls' Empowerment: Models of Assertive and Subversive Resistance in Rwanda's Only Inclusive School." His paper describes how poor girls with disabilities in Rwanda strategize against prejudice in Rwanda's largest inclusive school. It importantly highlights how men are still dominant in the group of young people with disabilities. read more…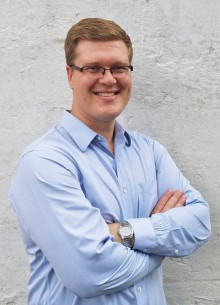 Volunteer at Wheaton
Andrew Lounder '05, S'03
Andy Lounder is Director of Special Projects for the Association of Governing Boards of Universities and Colleges (AGB), a non-profit that provides leadership and counsel to member boards, chief executives and staff, policy makers, and other key higher education leaders. His work includes primary responsibility for developing new research, education, and advocacy initiatives building upon the recommendations of AGB's National Commission on College and University Board Governance. Current projects focus on board leadership for a renewal of public trust in higher education, strengthening public higher education system governance, developing new approaches to self-care of board culture, and pursuing a progressive vision for shared governance. read more…