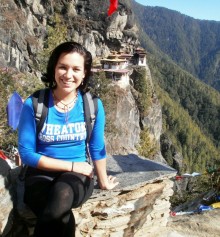 Name
Ana Brenes-Coto
Citizenship
Costa Rica
Major
Sociology
Activities at Wheaton
cross-country team; work at the Center for Global Education; Wheaton Chorale
Wheaton overseas program
Bhutan semester program
Summary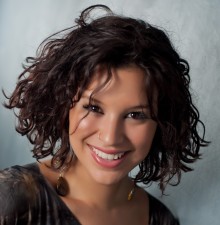 Ana's Wheaton experience is marked by trying new things and always striving to do her best. Whether meeting the high expectations of her professors, exploring different dimensions of international cultures with fellow students or singing in Wheaton's Chorale, Ana has embraced many aspects of Wheaton life.
She is very happy with the teaching style of Wheaton faculty which she describes as "tough, but very interactive." Her advisor, Professor Kyun Sook Kim (Sociology), has been especially influential because of the support and advice she has offered and for the opportunity to work as Professor Kim's research assistant about problems associated with toxic waste. Professor Kim has also encouraged Ana to join faculty in a hurricane-recovery trip to New Orleans.
As a sophomore, Ana spent a semester in the Kingdom of Bhutan. In addition to coursework, her experiences ranged from having lunch with the King and Queen (King Jigme Singye Wangchuck attended Wheaton) to spending time with a rural family and helping them with their household tasks. She was thrilled to find that she felt equally comfortable in both situations. Her career goal is to work in social justice and development, and these experiences "showed me that I can work with both diplomats and those in need."
Ana says she treasures the opportunity to attend Wheaton and for the financial support it has offered to make many of her experiences possible.