Essay writing advice
Writing a college admission essay can be intimidating. What should you write about? How should you write it? How personal should you get?
As you prepare to face a blank screen with these and other questions weighing on your mind, remember the advice below from the admission team at Wheaton College Massachusetts:
Choose a topic that interests you. The focus of the essay should be on you. Your topic doesn't have to be a life altering event that changed your worldview. If you are stuck, think small. Even if other people have written about a similar topic, tell the story in your own way. If you enjoy writing about this topic, others will enjoy reading it. Have you ever had an experience or a moment that taught you something about yourself or that caught you by surprise?
Write in your own voice and style. This is the time to let your personality shine and to tell admission counselors something about yourself that they can't glean from your other application materials. Be mindful of your tone and word choices and don't overdo it with big words that you think sound smart.
Hook your reader and answer the question. Admission counselors read a lot of essays so grab their attention right from the start. Remember the question or the writing prompt and be sure to bring your essay to a conclusion that answers the question asked of you.
Use proper grammar, spelling, and punctuation. This is not a text message among friends. Do not use abbreviations. Communicate clearly and with punctuation.
Read it out loud. There are many benefits to reading out loud that might help with both understanding the essay questions and proofreading your work.
Speaking of proofreading: Have someone else proofread your essay (a teacher, counselor, friend, or family member is perfect) for content and grammar. Does this person understand what you are trying to say or are they confused by your writing?
Some of our favorite essays were about surprising topics from pasta shapes to timid dogs. Really, anything goes. If you love it, we'll love reading it!  Read 'A few ideas' below.
What Not to Do
Plagiarize
Write about things you know nothing about in a misguided attempt to impress the admission counselors.
Rehash your resume and application or summarize your accomplishments—say something new that a counselor couldn't know from reading your references and transcripts.
Wheaton's Dean of Admission and Financial Aid Walter Caffey and other admission leaders share some college application mistakes to avoid in this
U.​S.​ News & World Report article
.
A few ideas
Our admission counselors read A LOT of essays. Inevitably, there are a few that are memorable every year—and if you need a little inspiration, they've shared some details about the ones they found memorable.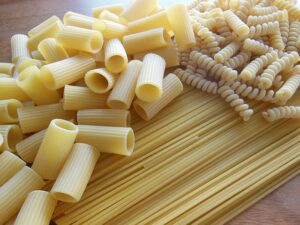 The most memorable college essay that I ever read compared people to different types of pasta, in that all pasta is made of the same ingredients, regardless of its shape or color, much like people. The student then went on to cleverly discuss the importance of accepting others, without trying to change them, even if you don't understand them. It was certainly unique!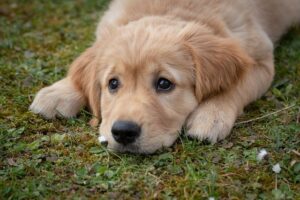 I loved reading this particular essay about a simple summer job working at a dog kennel. The student spent most of his time describing the relationship he formed with a timid and fearful dog—one that his coworkers avoided and feared. It was so clear through the student's words that he and this seemingly unloved, deserted animal found a way to connect. The student ended his essay with a realization that his experience with this animal is relatable to all relationships and that we are often too quick to judge others and too afraid to truly understand each other.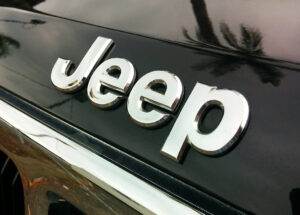 The most memorable essay I've read wasn't even about anything that extraordinary. It was about a student's car, which he affectionately named "Jenny the Jeep," and his essay chronicled his high school career from the perspective of that car. A super simple topic that everyone can relate to but it was written in such a unique and creative way. He recalled going through a drive-through with friends, last minute study sessions, a couple breakdowns and special events like prom. Grammatically, it was impeccable and it really caught the attention of the reader. Just a testament to how you can take a simple topic and create an amazing story.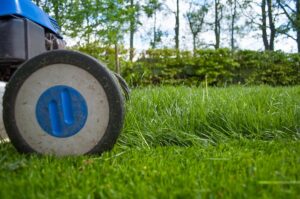 Surprisingly, one of the strongest essays I read this past year was about the student mowing the lawn. The student had the ability to describe a mundane activity in a way that painted a picture and made it interesting through his use of metaphors. He described his surroundings through all of his senses, and how it was a time when he could meditate and let his imagination wonder.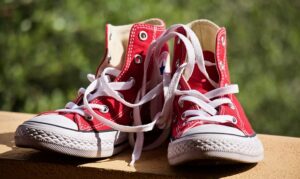 One of my favorite essays from this past year was about the student's love of shoes. He cheekily described each pair's unique purpose and how each pair tells a little something about his personality and character. Very creative!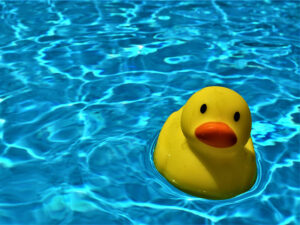 One of my favorite essays was about a young woman who worked at a pool over the summer as a swimming instructor and lifeguard. There was one particularly shy kid who was in her group, and she refused to get into the pool. The little girl seemed really skeptical about swimming, and even getting wet, but always played on the pool deck with a bucket of rubber ducks. The applicant recounted her interaction with this young girl, and finally, on the last day of swim camp, she dumped the bucket of rubber ducks into the pool before the little girl got to the pool. When the camper arrived, she immediately got this huge smile on her face and jumped right into the pool, and played with her ducks. This essay was so simple and heartwarming while at the same time, showing the reader her love and passion for swimming as well as working with children.
Interested in Applying to Wheaton?