We're delighted that you are applying to Wheaton! The information below will guide you through the application process.
Application Deadlines

| Application Plan | Deadline | Notification |
| --- | --- | --- |
| Early Decision 1 | November 15 | by December 15 |
| Early Action | November 15 | by January 15 |
| Early Decision 2 | January 15 | by February 1 |
| Regular Decision (fall entry) | January 15 | by March 31 |
| Regular Decision (spring entry) | November 15 | on a rolling basis |
Admission application and fee
First-year applicants can apply to Wheaton using the Common Application (choose Wheaton College MA). The application fee is $60 and may be paid online as part of the application process or by personal check, made payable to Wheaton College. If the fee is a burden that will prevent you from applying, please see your guidance counselor to inquire about a Waiver or indicate that it is a hardship when you submit your application. If you encounter technical questions or problems using the Common Application, please contact Common Application support team or utilize the Help option on each page of the Common App.
Required credentials (in addition to the Wheaton Application or the Common Application)
The school report, counselor recommendation, academic transcripts (high school and college) and Mid Year Report
Ask your high school college advisor to submit the School Report form and a letter of recommendation. An official copy of your high school transcript must accompany the School Report. An official Mid Year transcript, showing grades from the first semester or trimester, must be submitted by your high school as soon as it is available. Please note: The Admission Committee will not act on applications without at least first-term grades.
Teacher evaluations
Ask one of your instructors to complete the Teacher Evaluation form and submit it by the appropriate application deadline date. The evaluation should be from an instructor who has taught you in an academic subject within the last two years.
English proficiency (non-native English speakers only)
Non-U.S. citizens for whose first language is other than English must provide evidence of their English proficiency. We accept TOEFL, IELTS, Duolingo (DET) scores. Applicants should arrange with TOEFL or IELTS to have their official scores sent directly to Wheaton.
Wheaton College TOEFL institution code: 3963
Wheaton College IELTS institution code: 5109
Optional credentials (test scores, writing sample, portfolio)
Standardized test scores (SAT, ACT, SAT Subject Tests)
The submission of standardized test results is optional for all candidates. The Admission Committee, however, encourages students whose first language is not English to submit their SAT or ACT scores along with the required English proficiency testing (IELTS, TOEFL). If you choose to submit your results, Wheaton will accept current and redesigned SAT scores (beginning in spring 2016). Applicants may submit scores from either test. Students applying Early Decision 1 who wish to include their SAT or ACT scores in their applications should plan to complete testing no later than November of their senior year. The College Board/SAT code for sending your scores to Wheaton is 3963; the ACT code is 1932.
Optional portfolios
Students may wish to submit additional materials in support of their application to provide the admission committee with evidence of particular strengths, talents or interests. Students wishing to submit one or both types of optional portfolios may do so via SlideRoom when you use the Common Application.  To set up a SlideRoom account, clock on the SlideRoom link within the Common Application. You can also access SlideRoom through Wheaton College's SlideRoom page. Please note that these submissions are entirely optional and that not submitting work will not impact your application negatively.
Creative Arts Portfolio
For students wishing for Wheaton faculty to review work representing talent in the categories below should submit a creative arts portfolio.
Visual Arts

Dance
Music Performance (including voice)
Theater/Drama
Film and New Media
Creative Writing
Wheaton Supplemental Materials
Through a partnership with Reimagining College Access, Wheaton offers applicants the option to submit supplemental materials which you feel will convey helpful information that the Admission Committee may not be able to glean from other aspects of your application. Submitting supplemental materials is entirely optional and affords you the opportunity to showcase in detail one or more passions or skills you have, personal qualities you embody, or an experience you've had that represents your potential to succeed at Wheaton.
Applicants should feel comfortable being creative and using the medium that best communicates the information they wish to convey. For example, you might submit a short video, research paper or posters,  a reflection essay, and/or other artifact(s) of your choice to showcase:
accomplishments and/or research in a subject that you're passionate about;

creativity and collaboration through an entrepreneurial endeavor, leadership experience, or group project;
leadership skills and/or expertise developed through an internship, job, or other experience;
commitment to community through a community service portfolio;
unique skills or experiences you've had.
Applicants wishing to submit supplemental materials can do so via Slideroom. It is strongly recommended to include a description responding to the questions below.
What are you submitting?
What are you hoping we will gain from this submission and learn about you? Why is that important to you?
What was your role in this work? (Required only for submissions highlighting work completed as part of a group.)
Campus visits and personal interviews
We encourage you to visit the Wheaton campus. Interviews are not required for most applicants, though some students may enjoy the opportunity to connect one-on-one with an Admission representative to ask questions. Tours, interviews and information sessions are available by appointment most weekdays (and Saturday mornings during the fall). Register online, email us at admission@wheatoncollege.edu or call 508-286-8251. For students who are unable to visit campus but would like to interview, online interviews are available. Online interview requests can be made online and we will contact you to set up an appointment.
Financial aid
Financial aid for admitted students is determined based on a combined assessment of financial eligibility and the overall academic strength of the candidate. Regular Decision U.S. citizens and permanent residents applying for financial assistance are asked to complete both the CSS PROFILE and the Free Application for Federal Student Aid (FAFSA). The Wheaton CSS code number is 3963 and the Wheaton FAFSA code number is 002227. For more information, please visit the Student Financial Services website or contact the Student Financial Services staff at 508-286-8232 or sfs@wheatoncollege.edu. Candidates applying for Early Decision 1, Early Decision 2 or Early Action admission should review the requirements on our Early Decision/Early Action page.
Financial aid application deadlines
While Wheaton attempts to provide financial assistance to all eligible applicants, the college cannot assure that funding will be available for applicants whose files are completed after Wheaton's deadlines.
Financial aid application deadlines for First-Year Applicants

| Application Plan | Financial aid deadline |
| --- | --- |
| Regular Decision (spring entry) | November 15 |
| Early Decision 1 | November 15 |
| Early Action | November 15 |
| Early Decision 2 | January 15 |
| Regular Decision (fall entry) | January 15 |
Financial aid application deadlines for Transfer Applicants

| Application Plan | Financial aid deadline |
| --- | --- |
| Transfer (spring entry) | November 15 |
| Transfer (fall entry) | May 1 |
Contact us.
If you have questions regarding Wheaton's application or financial aid process, please contact us!
Office of Admission
26 East Main Street
Norton, MA 02766
508-286-8251
Fax: 508-286-8271
admission@wheatoncollege.edu
Office of Student Financial Services
26 East Main Street
Norton, MA 02766
508-286-8251
Fax: 508-286-3787
sfs@wheatoncollege.edu

Please remember: The Common Application offers Technical Support if any questions arise.
---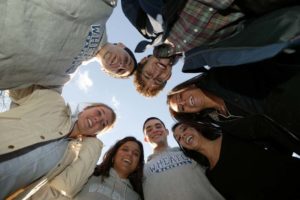 Admission to Wheaton is selective. However, we consider many things including academic achievement, writing ability, difficulty of high school curriculum and co-curricular achievement. So, don't just apply. Show us who you really are. What makes you special and what drives you? Tell us your story!