Early Decision
If Wheaton is your first choice college, you may wish to apply as an Early Decision 1 or Early Decision 2 (ED 1 or ED 2) candidate.
Wheaton's ED 1 and ED 2 plans are binding agreements; you will be expected to enroll at Wheaton if you are admitted and withdraw all applications you have initiated at other colleges. Note that you, your high school counselor and a parent/guardian also must sign the Early Decision Agreement form (pdf), which is part of the Common Application.
The deadlines and requirements for financial aid vary based upon application plan and according to whether or not you are a U.S. citizen or permanent resident. Please visit our financial aid website for details.
Early Action
If you're not ready to commit to Early Decision admission, but would like your admission decision before April 1, Early Action (EA) is a great option. Students admitted through EA have until May 1 to accept their Wheaton offer of admission.
Please note: All deadlines are by 11:59 p.m. in the time zone from which you are submitting the application.
Application Deadlines

| Application Plan | Admission Deadline | Admission Notification |
| --- | --- | --- |
| Early Decision 1 | Nov. 15 | by Dec. 15 |
| Early Action | Nov. 15 | by Jan. 15 |
| Early Decision 2 | Jan. 15 | by Feb. 1 |
Why Apply Early Decision?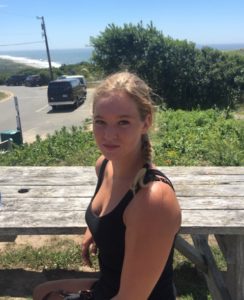 "Applying Early Decision to Wheaton College was one of the best decisions in my life. When I first set foot on campus, I fell in love with the beauty of it. During my tour and information session, I felt the community-feel that people were expressing. I knew I was home even before having decided to apply ED. Without Wheaton's support throughout the application process I would've been lost amongst all the other schools I was looking at. Wheaton was very supportive, very genuine and has not disappointed me since then."
"I chose to do Early Decision here at Wheaton because I felt the school suited a well- rounded education. It was the ability to make my own connections and foster deep connections with professors that really made Wheaton the place for me."
"I chose to apply early decision to Wheaton because I knew I had found a community I wanted to be a part of. There were wonderful professors, helpful and kind students, and a great support system between them. I met the athletes and realized they were an integral part of the community rather than an entirely separate entity. I chose Wheaton because I wanted to be a part of such an accepting community while challenging myself academically with classes that didn't just fit the major path I had chosen."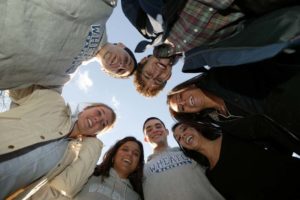 Admission to Wheaton is selective. However, we consider many things including academic achievement, writing ability, difficulty of high school curriculum and co-curricular achievement. So, don't just apply. Show us who you really are. What makes you special and what drives you?
Tell us your story!