Axiom
Vendor Name: Axiom Precision ARPro CNC Machine (AR8 24″ X 48″)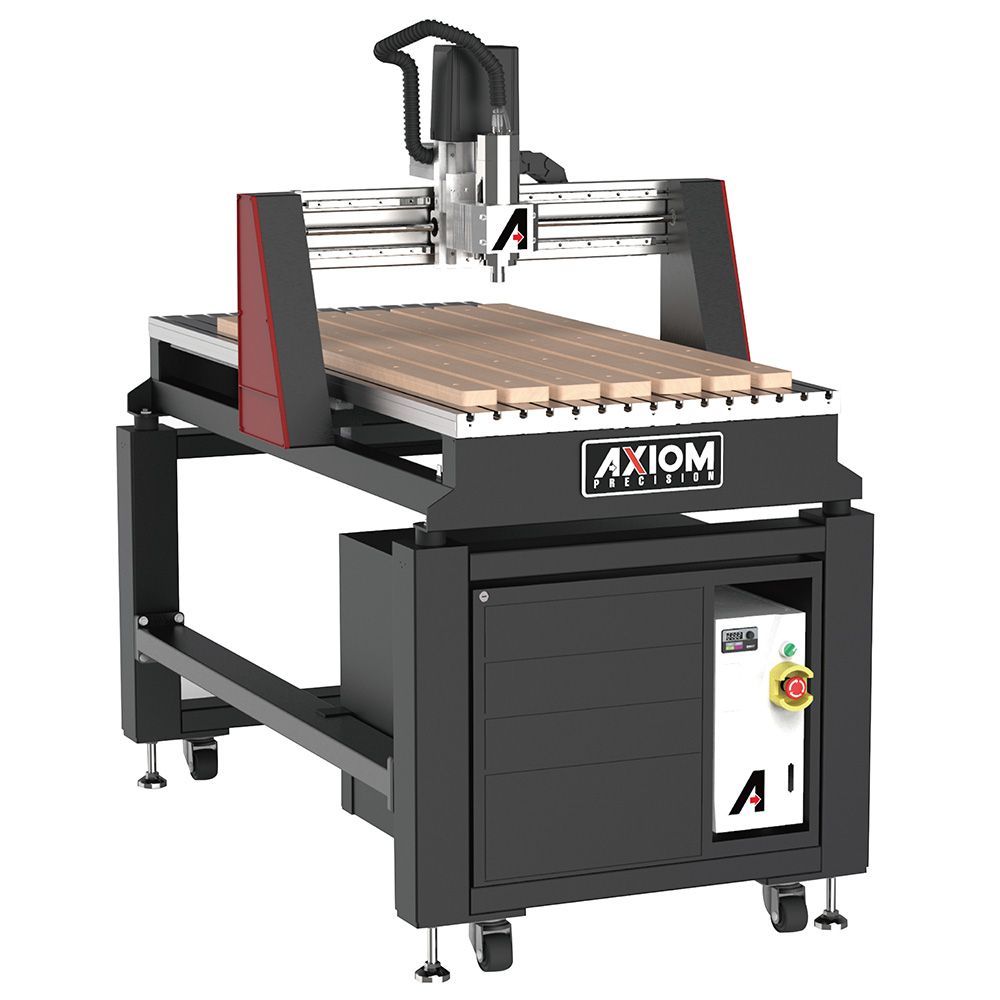 Description: The Axiom Precision AutoRoute Pro V5 Series of CNC routers offers all of the great features of an Axiom machine but adds 4th-axis capability. Powerful electro spindle performance and rotary machining capability in a compact industrial machine. Our V5 Series CNC routers have a full 6" Z travel capacity and a quiet yet powerful 3HP electro-spindle with an upgraded liquid cooling system. Each V5 machine is prewired to accept our optional Rotary Kit. The Axiom Autoroute V5 Series CNC routers also offer precision ball screws, prismatic guides, a robust steel frame, and an interlocking aluminum table. In addition, the integrated MDF spoil boards promise you all the precision you need. MDF spoil boards can easily be milled flat for a true perpendicular surface to the spindle. Choose from three footprint options, 24" x 24", 24" x 36" and 24" x 48". There is no need to attach your CNC router to your computer to operate it. Simply transfer your file to the handheld controller via USB storage device. The handheld RichAuto controller is a powerful, lightweight and easy to use controller with nearly a decade of proven results in demanding applications.
Axiom
Vendor Name: ShopBot 5-axis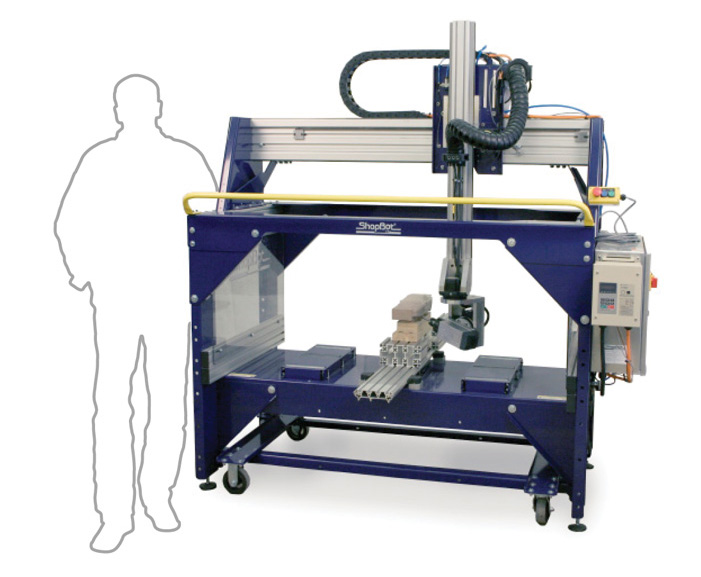 Description: Our 5-Axis CNC is built on rigid ShopBot modules with extended height that allows good 5-axis reach. The X axis is a moving table based on ShopBot's innovative PowerStick system. The Y axis makes use of ShopBot's precision extruded beam. The practical work envelope of the tool is: 34" (864mm) X (extendable with a longer PowerStick to 82" (2083mm) x 34" (864mm) Y x 24" Z (610mm) (from lowest horizontal machining position to highest vertical position assuming a 1.5" [38mm] cutter).
All 5 axes are powered by advanced technology, closed-loop, alphaStep motors providing production speed and precision. The tool includes a 2.2hp HSD spindle fit to ShopBot's 5-axis head. The 5-axis head, or wrist, utilizes 2 alphaStep DG motors (from OrientalMotor). These are "hollow rotary actuators" providing a wide rigid base and stable motion for the two additional axes of rotation.
The tool is perfect for 5-axis machining of soft materials such as urethane foams, as well as trimming, drilling, and slotting operations in a variety of materials such as vacuum formed ABS. It is capable of light machining in soft woods, but does not have sufficient rigidity for machining of hard-wood or aluminum.