The Wheaton College Digital History Project follows the guidelines of the Text Encoding Initiative in its transcription and markup of the Wheaton Family Papers.
E. Patrick Rashleigh, Faculty Technology Liaison for the Humanities, serves as the primary technical resource person for students, faculty, and archives staff, collaborating in teaching in-class workshops in which students transcribe and markup documents.
Documents from the project will be published through TAPAS, the TEI publishing tool under development by technologists at Wheaton College, Brown University, the University of Virginia, and other institutions.
Workflow
Students use Google Spreadsheets to transcribe tabular data, and Rashleigh transforms the files into eXtensible Markup Language (XML).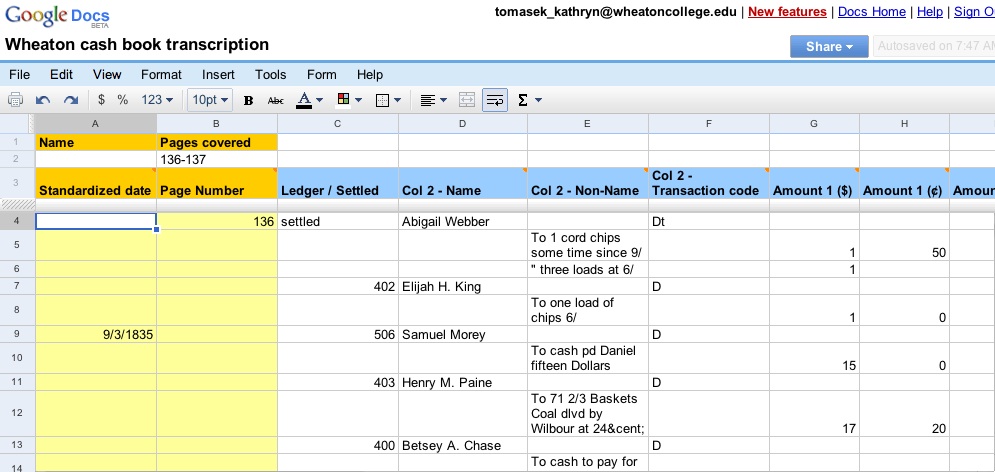 Students use oXygen to mark up the data.  We use the TEI <measure> tag to encode quantity, unit, and commodity for each transaction.
Rashleigh then transforms the data into Excel spreadsheets to allow students to query the data using pivot tables.
Students can also create visualizations using such programs as Many Eyes.