Career Peer Advisors work in the Career Design Studio and provide drop-in career advising on a variety of career-related topics. Students are welcome to stop by and stay as long as they'd like to get support from a Career Peer Advisor during the hours that the Career Design Studio is open. Additionally, Career Peer Advisors meet with all first and second year students prior to their first meeting with one of our full-time career advisors in order to help them make the most out of their appointment. They also respond to inquiries and review resumes using the careerpeeradvisors@wheatoncollege.edu email address.
2021-2022 Career Peer Advisors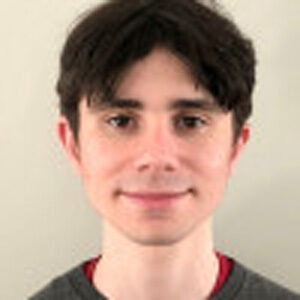 Alexander Burrows '24
Neuroscience major
he/him/his
My name is Alexander Burrows, and I am currently a sophomore here at Wheaton.  I am an aspiring psychiatrist and neuroscience major with a passion for all things science and psychology.  I hope to learn as much as I can from the teachers and students of Wheaton MA.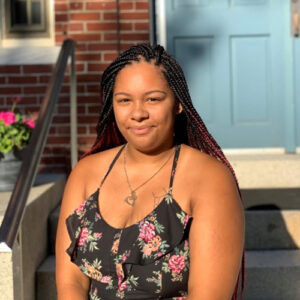 Grace Hamel '22
Psychology major, English minor
Hi! My name is Grace Hamel, and I am a part of the class of 2022. I am majoring in psychology with a minor in English literature. I am living in Renaissance House. I am secretary of Paraíso Latino and I am a May Fellow. I am also a part of Psi Chi, the international honor society in psychology. Outside of Wheaton, I have held many jobs. In the past, I have worked as a lifeguard at the YMCA and at a camp for children and adults with autism. I have also worked as a receptionist/sales associate at an optometrist's office. My most recent previous employment was as an associate behavioral therapist, working with young children with autism. I am excited to start as a career peer advisor because I want to help students with their career and academic goals. I understand how difficult it can be to complete the steps to achieve these goals, and I want to be a resource for students.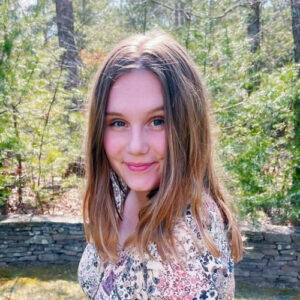 Sara Holm '22
Political Science and Psychology majors
she/her/hers
I am looking forward to being a Career Peer Advisor this year because I love meeting new people as well as helping others, whether that's helping find what they're looking for on a college campus, helping build a resume and a strong professional presence, or helping form connections at Wheaton that will last through a student's college experience and beyond.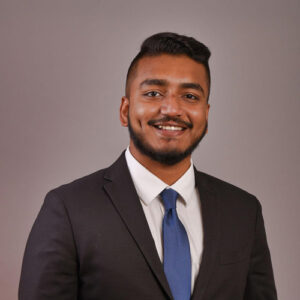 Akib Marzuk Jamal '22
Quantitative Finance major
Hello everyone! I am Akib Marzuk Jamal, and I'm a senior majoring in Quantitative Finance. My interests lie within exploring how technology can be utilized to leverage human capital and especially in the fields of finance and consulting. I have previously worked as an intern within Asset Management, and I hope to engage deeper into the field and share some of that experience as a Career Peer Advisor and President of the Student Business Association. When I'm not thinking about work, you can find me drinking coffee, exploring the woods or making travel plans!
Ishaan Madan '22
Biochemistry major, Astronomy minor
he/him/his
I am a senior majoring in biochemistry with a minor in astronomy. I have done research in a variety of labs at Wheaton, and over the past two summers, I worked on research projects relevant to NASA's Dragonfly mission. Apart from academics, I am the President of the Pre-Health Society, Co-President of the First-Gen Theme House, and HR for Paraíso Latino. Outside of my obligations, I love going to the gym and learning about fitness and nutrition. I also love learning new skills and am currently learning video editing. I am so excited to join career services as a CPA and utilize the resources at my disposal to make opportunities more accessible for the Wheaton student community and bolster experiential learning.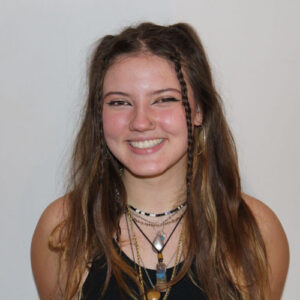 Hana Memisevic '22
Hispanic Studies and Secondary Education majors
My name is Hana Memisevic, and I am a double major in Hispanic Studies and Secondary Education. Aside from being a Career Peer Advisor, I work at the Norton Pre-school right across campus as a Teacher's Assistant. I am Co-President of Spanish Club, a member of Davis House, Education Club, and am a Posse Scholar as well. Next summer, I will be completing my Projects for Peace Award with Melanie Romero '22 in Bosnia and Herzegovina, where my family is from, by establishing a Center for Healing for survivors of wartime sexual violence.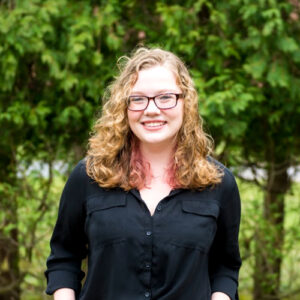 Kayley Tullgren '23
Elementary Education and Psychology majors
she/her/hers
Hi, my name is Kayley Tullgren (she/her)! I am a member of the class of 2023 and am an Elementary Education and psychology double major. After graduation, I hope to become a teacher. I am also an LRA for the YMC quad and the RA on Young 1st. I am excited to be a part of Career Services as an advisor in a way to help other students in our community to access the resources and information they need to succeed in their professional career life.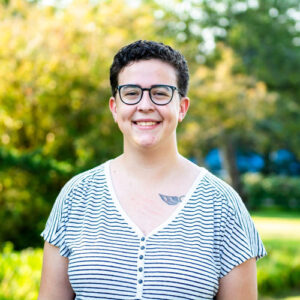 Katie Vidic '23
Biology major, Psychology minor
she/her/hers
Hi! My name is Katie Vidic. I use she/her/hers pronouns, and I am a current junior here at Wheaton. I am a Biology major as well as a Psychology minor, and I hope to use these areas of study to help people in any capacity as a future career. I am excited to be working with the Office of Career Services as a Career Peer Advisor this semester because I am able to help people further their future careers and job opportunities. I look forward to meeting with you in the Career Design Studio!