The Career Peer Advisors (CPAs) are a team of student employees, who are trained to provide 1:1 drop-in advising to their peers on the basics of career-related topics. CPAs "specialize" or focus in a career community–Arts/Arts Administration; Accounting, Banking, and Finance; Management, Operations, and Entrepreneurship; Government, Advocacy, Policy, and Law; Education and Human Services; Public Health, Health Administration, and Medicine; Biotech, Scientific Research, and Engineering–that aligns with their own career interests. In addition to 1:1 advising, they work to gather resources and interview professionals in their career communities to gain hands-on insight and knowledge in the field(s). Additionally, CPAs receive intensive weekly training and professional development throughout the semester to best serve students.
CPAs can advise students from any class year; however, they meet with first students prior to their first meeting with one of our full-time career advisors in order to help them make the most out of their appointment. They also respond to inquiries and review resumes using the careerpeeradvisors@wheatoncollege.edu email address.
2022-2023 Career Peer Advisors
Alexander Burrows '24
Neuroscience major
He/Him/His
Hello, my name is Alexander Burrows, but feel free to just call me Alex.  I am a member of the May Fellows and a Neuroscience major focusing on the pre-med track.  Over the summer, I interned for the Autoimmune Registry to learn more about how coding and statistics can apply to the medical field with the NIH's All of Us Program.  This year, I will be one of the STEM focused career peer advisors working at the Filene Center.  If you have any questions about your potential career in a STEM field, be sure to visit me there on Tuesday and Thursday from 7 to 9 p.m.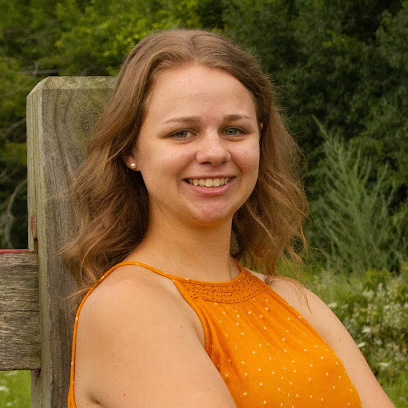 Emily Butler '24
Economics major, Psychology (Criminal Justice & Reform) minor
She/Her/Hers
Hi! My name is Emily Butler. I am an Economics major and Psychology minor, working towards a Criminal Justice & Reform LEAPS specialization. On campus, you can find me as an RA in Beard and a Model UN executive member. I am very excited to join Career Services as a career peer advisor and help fellow students boost their career confidence and learn more about their professional goals.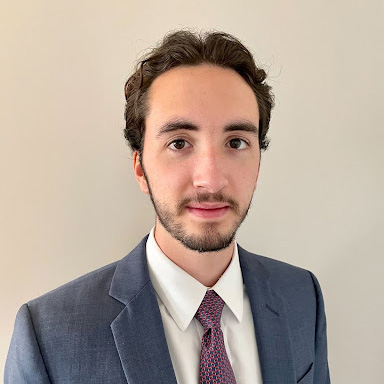 Gabe Fellows '23
Business & Management major, Economics minor
He/His/Him
My name is Gabe Fellows and I am a senior at Wheaton studying Business & Management (finance and business analytics) and minor in Economics. Over the past 6 years I have done 5 corporate internships with my last one being an Investment Banking Summer Analyst at BNP Paribas in NYC working in the Energy, Natural Resources, and Renewables Coverage group. I have experience in M&A, Loan Syndication, LBO's, Power and Utilities industry, Valuation, Credit, and general corporate finance (both banking and corporate). At Wheaton, I am the President of the Student Business Association and Investment Association (WheaInvest), while being a member of the Varsity Men's Soccer Team. Please reach out if you need any help reaching your career goals in Finance or any other industry.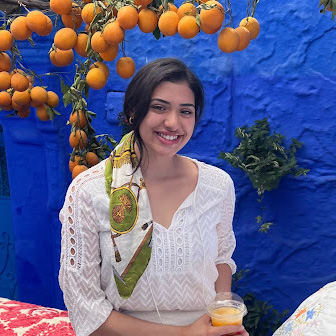 Carolina Fernandes
Business & Management and Hispanic Studies majors
I'm Carolina and I'm very excited to be joining the CPA team! My interests lie in International Business, specifically in the Global Supply Chain and the Logistics sector. I currently work as an Operations Intern at Resin Technology, LLC, a multinational polymer distribution company. I assist the Logistics, the Procurement, and the Accounting departments. I am also the Co-President of the Renaissance House, member of S.O.L.E., and VUJ! I'm looking forward to meeting new people and offering assistance to other Business students!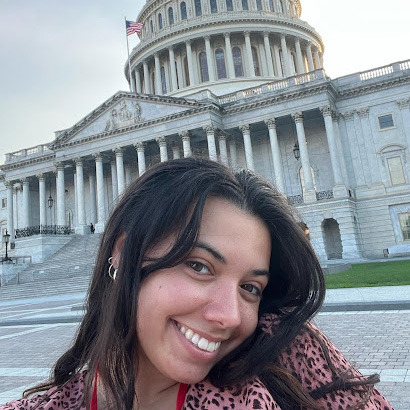 Nicole Janeiro '23
Political Science major, International Relations and Sociology minors
She/Her/Hers
Hi, my name is Nicole Janeiro. I am a Senior at Wheaton majoring in Political Science with minors in International Relations and Sociology. On campus I have previous experience on the Wheaton Student Government Association as 2023 Member-At-Large and as 2023 Class Chair. Off campus, I have previous (volunteer) experience working on election campaigns such as the Joe Kennedy III Campaign and during the COVID19 pandemic I worked as an Internship/Fellowship Coordinator for the Brynne Kennedy for Congress Campaign. Currently, I am the President of the Roosevelt @ Wheaton Club, the SGA Liaison for The Wheaton Wire, an Admissions Ambassador/Tour Guide, a Peer Coach, and a member of the Wheaton k-pop dance group, KAOS. I spent this past summer in the Nation's Capitol as an intern for the National Academy of Public Administration on their Center for Intergovernmental Partnerships Team where I conducted comprehensive research pertaining to a State COVID19 Regulatory Relief Project in collaboration with Pew Research Center. This fall, I am interning at the MA State House, in Boston, for Governor Charlie Baker. After graduation I aspire to work on the Hill and pursue my Master of Arts Degree in Political Communications. I am looking forward to serving as a career peer advisor in hopes that I can help my peers navigate being a part of the career community I am a part of.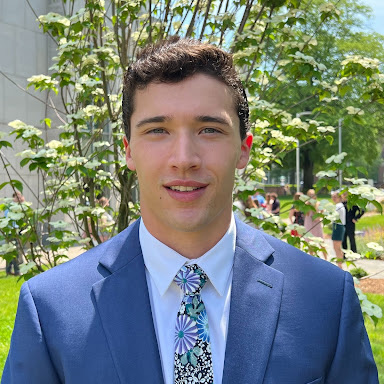 Dominic Mongillo '23
Business and Management major
He/Him/His
Hello everyone! My name is Dominic Mongillo, and I'm a senior studying Business and Management. This year, I am looking forward to sharing the experiences that I have had over the past three years at Wheaton College to help students find success in whichever industry they see fit. I have assumed numerous customer service positions outside of the classroom, including the role of a restaurant expeditor, a camp counselor, and building my own landscaping business. Above all else, these positions taught me something new about how to work side by side with staff members and customers to increase profitability for the company. I hope to utilize past knowledge, while also expanding on it, to fully assume my responsibilities this year as a Finance CPA.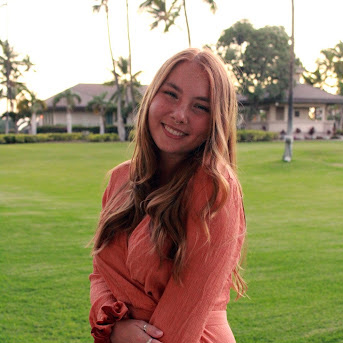 Kalia Riddle '23
Visual Art and Psychology majors
Hello! My name is Kaila Riddle and I am a Senior in the class of 2023. I am a double major for Visual Art and Psychology (with a focus on Animal Behavior) here at Wheaton. I have always wanted to work with animals, and I am currently using my skills for helping endangered species in any way I can. You would be surprised by the specific career paths I have found relating to both of my passions, art and animal behavior! I myself have always been a bit lost at how I can achieve my goals through a realistic career, but through lots of hard work and searching I was able to find jobs and internships that met those goals and made my path a bit clearer. So, I know how it feels to be lost and unsure of what to do for a career! I am looking forward to being a career peer advisor in order to help those that feel lost and confused, and just need some help and guidance in order to find their way. Mahalo!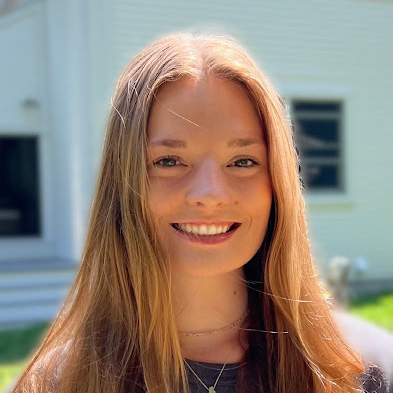 Rian Sachs '23
Public Health and Sociology majors, Women's and Gender Studies Minor
My name is Rian Sachs and I am a senior at Wheaton. I major in Public Health and Sociology with a minor in Women's and Gender Studies. I have worked with the campus community as a preceptor and a WAM. This year I am the co-president of the Wheaton Athletic Mentors. I have previously had an internship with the Maine Department of Labor in the Division of Vocational Rehabilitation. I have volunteer experience from Sturdy Memorial Hospital and can't wait to get started as a career peer advisor! After graduation I'm hoping to pursue a Masters Degree in Social Work.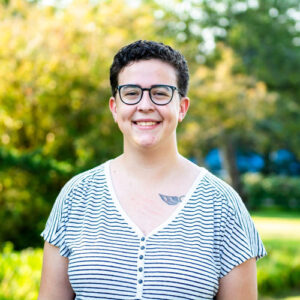 Katie Vidic '23
Biology major, Psychology minor
She/Her/Hers
Hi! My name is Katie Vidic. I use she/her/hers pronouns, and I am a current senior here at Wheaton. I am a Biology major as well as a Psychology minor, and I hope to use these areas of study to help people in any capacity as a future career. I am excited to be working with the Office of Career Services as a career peer advisor this semester because I am able to help people further their future careers and job opportunities. I look forward to meeting with you in the Career Design Studio!