Career-services professionals are here to help you figure out a game plan. Talk to us!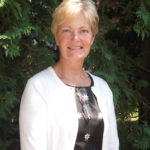 Barbara Carnevale, Assistant Director
Barbara engages employers, recruiters, and alumni to provide professional connections and secure employment opportunities for Wheaton students. Additionally, she works with students to help them secure local part-time employment and summer jobs. Barbara has nearly 17 years of experience building relationships and stewarding volunteers at Wheaton.
Ben Chalot, Senior Associate Director
Ben coordinates the College's internship and summer funding programs and advises students on all matters of career development. After graduating with a B.A. in Anthropology from The College of Wooster, Ben completed his M.Ed. in Higher Education Administration from The University of Pittsburgh. He served as the Program Coordinator in the Academic Affairs division at Wooster for four years before relocating to MA. Ben worked in Alumni Affairs and Career Services at Stonehill College for five years before moving into his current position at Wheaton.
Lisa Gavigan
, '83, P'18, Director
Lisa is responsible for the annual strategic direction of Career Services. She directs employer relations and manages all Filene Center professional development programs. Additionally, she advises students on the Watson Fellowship application process and all matters related to career development.
Matt Wheeler
, Assistant Director
Matt works primarily with first-year students to help them begin or continue the career development process through topics like major exploration, understanding skills and values, resume and cover letter writing, and more. He also coordinates student engagement initiatives and is always open to discussing opportunities for Career Services to collaborate with other offices and student groups on campus. Matt holds a BA in Women's Studies and Sociology from Vassar College and is pursuing his M. Ed. in Higher Education from the University of Massachusetts Amherst.
Important Links
Hours
Hours: 8:30 am–4:30 pm Monday through Friday
Location: Kollett Hall (next to Science Center)
Phone: (508) 286-8215
Fax: (508) 286-5621
Email us
Drop-In Hours
Drop-ins are designed for quick meetings (15 minutes or less) with a career counselor and are offered on a first come, first served basis. Full appointments can be booked by calling the Filene Center.
Fall 2018 Drop-in Hours
Mondays:
9:00am – 12:00pm (Filene Center)
1:30pm – 3:30pm (Marshall Center)
Wednesdays:
9:00am – 12:00pm (Filene Center)
1:30pm – 3:30 pm (Haas 208)
Meet with a Career Peer Advisor
Trained students are available in the Filene Center in the evenings to help with introductory career questions!
Mondays: 4:00 – 8:00pm
Tuesdays: 5:00 – 9:00pm
Wednesdays: 6:00 – 8:00pm
Thursdays: 4:00 – 7:00pm
The Filene Center's Career Services is located in Kollett Hall next to the Science Center.