The Career Services team can help you design your path to professional success. The team includes five professionals who have years of experience helping students to achieve their professional goals.
Meet the Team
Ally Baldwin, Assistant Director
baldwin_ally@wheatoncollege.edu
Pronouns: she, her, hers
My role in Career Services encompasses technology, marketing, design, career advising, and managing Career Peer Advisors. My favorite career topics to discuss are: cover letters, LinkedIn, and major/career exploration. Although I've worked with students from a range of majors, I have specific expertise in: education, marketing, visual media, animation, performing arts, publishing, communications, and public policy.
Prior to Wheaton, I worked in Career Services at the John F. Kennedy School of Government at Harvard University, Emerson College, Mount Ida College, and Salem State University. I earned a Master of Education in Higher Education and Student Affairs from Salem State University and a Bachelor of Arts in Human Development and Family Studies at University of Connecticut.
I am an avid UConn Women's Basketball fan, cat mom to two kittens, and I love watching YouTube videos from The Try Guys. No matter what you want to chat about or which industry you're interested in, I can't wait to meet and chat about how we can work together to ensure your professional success!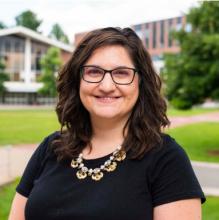 Maggie Becker, Associate Director
becker_maggie@wheatoncollege.edu
Pronouns: she, her, hers
I empower seniors and young alumni to explore careers that align with their personal and professional goals. In addition, I coach students on all career services topics such as: resume/cover letter writing, job searching, interview preparation, job offer and salary negotiation, networking, informational interviewing, and more. Prior to joining Wheaton, I worked for 10+ years in career services and 1.5+ years in academic advising at Worcester Polytechnic Institute. When I am not helping to connect students with careers, I am always looking for the best BBQ ribs, buffalo wings, and bread pudding!
I have a Master of Science in Education: College Student Services Administration from the College of Saint Rose and a Bachelor of Science in Management from Rensselaer Polytechnic Institute. In addition, I participated in the NACE Management Leadership Institute (MLI), Leadership Advancement Program (LAP) and the HERS Institute at Wellesley College. I look forward to meeting you and helping you get started on your career planning!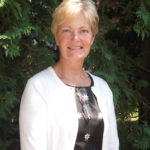 Barbara Carnevale, Assistant Director
carnevale_barbara@wheatoncollege.edu
My primary responsibility is engaging employers, recruiters, and alumni to secure professional development experiences through internships and employment opportunities for Wheaton students and young alumni. I also assist students in finding local part-time employment and summer jobs.  Additionally, I administer the fellowship stipend process and manage the annual Internship Showcase program and Career Fair.
For over 20 years, I've had the privilege to work with faculty, staff, alumni, volunteers, and employers in building relationships and creating connections to benefit the Wheaton community. When I'm not on the job, you'll find me walking with my sweet pit-bull mix dog, Bella, working my way through my collection of cookbooks, and indulging my love of all things Cape Cod.
Lisa Gavigan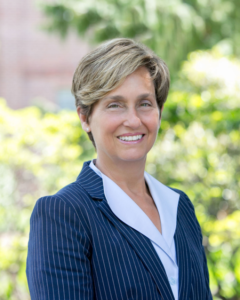 , '83, P'18, Director
gavigan_lisa@wheatoncollege.edu
Lisa is responsible for the annual strategic direction of Career Services. She directs employer relations and manages all Filene Center professional development programs. Lisa is a liaison to the Forte Foundation and advises students on all matters related to career exploration and professional development.
Matt Wheeler

, Assistant Director
wheeler_matthew@wheatoncollege.edu
Pronouns: he, him, his
I work with first-year, sophomore, and junior students to support them in their career development and internship searches. I also manage several funding programs including the Wheaton Edge, Davis International, and Porter Cleveland Fellowships, and the Winternship Grant. On campus, I'm a member of the Staff/Faculty Network for LGBTQ+ Inclusion, Support, and Advocacy.
I hold a B.A. in Women's Studies and Sociology from Vassar College in Poughkeepsie, NY, and have completed coursework in Higher Education Administration at UMass Amherst. In my free time, I like to cook, crochet, play trivia, perform karaoke, and browse pet adoption websites as I dream of a home filled with cats.
Hours
Hours: Monday – Friday, 8:30am – 4:30pm
Location: Kollett Hall (next to Science Center)
Phone: 508-286-8215
Fax: 508-286-5621
careerservices@wheatoncollege.edu
Meet with a Career Peer Advisor
Our team of 15 Career Peer Advisors are available to assist with a variety of career-related topics. Students can stop by the Career Design Studio in the Filene Center on a drop-in basis and stay as long as they would like to work with a Career Peer Advisor.
To help students prepare for a meaningful conversation with our full-time staff members, our appointment policy requires that first and second year students visit the Career Design Studio to speak with a Career Peer Advisor prior to scheduling an appointment with one of our full-time staff members using Handshake.
Career Design Studio Hours
Monday – Friday: 10:00am – 3:00pm and Monday – Thursday: 7:00pm – 9:00pm
These hours are in effect during the academic year. Closings due to inclement weather will follow Wheaton's typical inclement weather policies.