Introducing Wheaton's very own community garden!
The Wheaton Farm Initiative is a project that the student slow food group, Aftertaste, had been aiming to implement on campus for a number of years.
Through collaboration with the Norton school district, Cupboard of Kindness (the local food pantry), and other organizations in Norton and the surrounding area, WheaFarm is helping form a healthy and dynamic relationship between the different entities of this small town. Through the development of a garden, Wheaton's community can tangibly explore the impacts of our global food system, as well as the benefits of local and sustainable food production.
The farm is located in a grassy area across from the Clark Center, in the yard of Guesthouse, where the WheaFarm live in component will be beginning fall 2015. A greenhouse (in need of restoration) is located right across the way, providing the farm with an already existing site to start transplants.
Check out this Wheaton News article featuring an interview with founding member Ciara Sidell.
– Sarah Karpati '15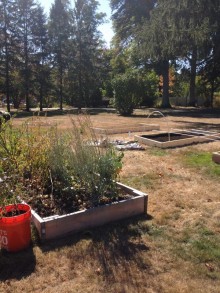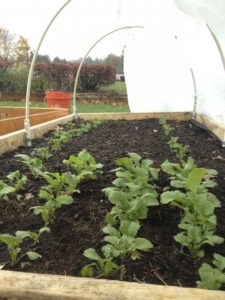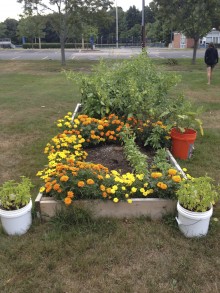 photo credit: Ciara Sidell '15