In the early years, Judge Wheaton provided funding for the Seminary's first boarding house and instructional building. His wife, Fanny Morey Wheaton, donated $100 to begin the library collection. Despite these gifts, the student tuition and fees provided the operating budget for the Seminary. For this reason, the Wheaton family intervened continually to assist with the maintenance and development of Wheaton Female Seminary. Some specific projects that might not have become realities include the creation of the Art Department, construction of a new classroom building, the chemistry laboratory, and the expansion of the boarding house.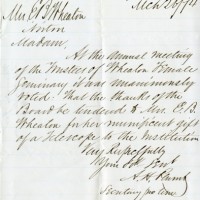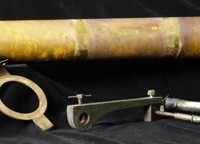 When Laban Morey died, Eliza Baylies Wheaton cancelled a debt owed to him by the Seminary. Mrs. Wheaton also donated large and small items that enriched the educational experience of Seminary students. The Ober Collection, a natural history collection, and a piano are two such examples. In support of Wheaton Female Seminary's dedication to science, Mrs. Wheaton donated a telescope and an observatory.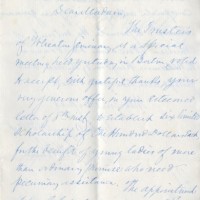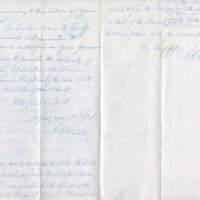 Starting in 1880, Wheaton Female Seminary was able to offer six scholarships of one hundred dollars each "for the benefit of young ladies of more than ordinary promise who need pecuniary assistance." The scholarships were made possible through a donation from Mrs. Wheaton.
When Wheaton Female Seminary began its transition into a college, Mrs. Wheaton sold almost half of her property to fund the necessary expansion and improvements. She willed her remaining property, including the Winter Street estate in Boston, to Wheaton Female Seminary. Mrs. Wheaton's estate, which came to the Seminary at her death in 1905, formed the initial endowment for Wheaton College.