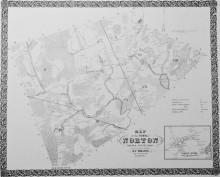 Although the Wheaton family became esteemed citizens of Norton in later years, they were not one of the founding families of the town. Still, they were of "old New England stock."
The first Wheaton arrived in New England in the 1630s. Roger Wheaton, who came from Swansea, Wales, first settled in Salem. He left Salem, following Roger Williams southward, and ended up in the Rehoboth area. It is recorded that when the town of Swansea was created in 1667, Roger Wheaton was active in naming the town.
Roger Wheaton's great-grandson, Dr. George Wheaton, moved to Norton in 1749. Dr. Wheaton married a daughter from one of the prominent Norton families, the Moreys. It was their son, Laban, who would weave the family into the fabric of Norton.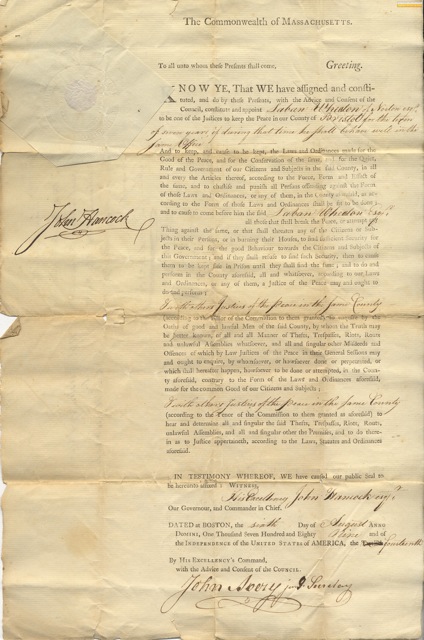 Both Judge Wheaton and Laban Morey Wheaton held positions of importance in Norton and for Massachusetts. Their status as landowners and employers propelled them into the spotlight, but their characters held them there.
In Norton, Judge Wheaton served on the School Committee for two years. Later, he served as head of the bar and Justice of the Peace in Bristol County. He was appointed Chief Justice of the Court of Sessions and of the Court of Common Pleas in Bristol County, and was a representative to the state legislature. Judge Wheaton was also elected to the United States Congress, serving from 1809-1817.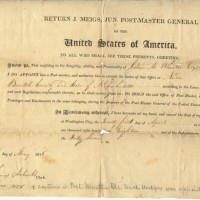 Laban Morey Wheaton supported the local economy by employing local residents in his various business enterprises. In 1818, Laban Morey Wheaton was appointed Postmaster for Norton, a position he held until 1845. Like his father, Laban Morey received an appointment as Justice of the Peace, in 1828. His public service also included three elections to the Massachusetts legislature, and two appointments to the Governor's Council.
Throughout her seventy-six-year residence in Norton, Eliza Baylies Wheaton was an active community member. As the owner of a dairy herd and a large estate, Mrs. Wheaton employed local residents as servants and workers. Early in her residency, Mrs. Wheaton was a charter member of the Trinitarian Congregational Church, founded in 1832 when the congregation split from the Unitarian Church. Mrs. Wheaton was one of its major financial supporters, and taught Sunday School for decades. In later years, she responded to Norton's need for a library by providing funds for its construction. Mrs. Wheaton was a conscientious neighbor and a beloved citizen.